Stockholm is one of Europe's most active startup ecosystems, with Sweden having the highest investment volume and number of startups per capita in the EU, as well as leading the Europe in the number of startup exits. Over the past decade Stockholm has emerged as a centre for music tech, fintech, and edtech, producing unicorns like Spotify, Klarna, and now, Northvolt. As this list demonstrates, Stockholm is also leading the way in the digitalization of health care.
Here are 10 Stockholm-based startups, founded in the past three years, to watch out for in 2019:
Can't
make it to the health centre? No problem. With advances in health tech, you can see a doctor through your smartphone. Founded in 2016, Doktor.se's app allows those seeking medical attention to chat, call, or video chat with nurses, doctors, and psychologists. Whether you are suffering from the flu or anxiety, you can speak to a health professional and receive a prescription or a referral for a physical exam, blood test, or specialized care. What's more, the app is free – "visits" are covered by the Swedish health system. Nevertheless, Doktor.se raised a €13.4 million round in 2018.
Northvolt – We would be remiss if we left out Europe's newest unicorn. Founded in 2016, Northvolt's mission to build the world's greenest battery cell – recyclable and with a minimal carbon footprint – to store renewable energy. The cleantech startup just raised a $1 billion mega-round led by Volkswagon and Goldman Sachs, soon after receiving a €350 million EIB loan to build its gigafactories for lithium-ion batteries. The batteries Northvolt plans to produce range from small packs that can be used to power cars (hence the investment from Volkswagon, as well as BMW), to massive battery packs that will be able to power entire grids. Construction on its first gigafactory in Skellefteå, Sweden will begin this August, with large-scale production expected to begin in 2021. The startup has already entered into supply agreements with key customers, with orders amounting to €11.5 billion through 2030.
Einride – Named as one of the most innovative tech startups at CES in 2019, Einride is creating driverless trucks. The startup has developed the T-Pod, an electric, autonomous cargo truck equipped with cameras, radar, and lidar, providing it with a 360 degree view of its surroundings, and the T-Log a self-driving logging truck. Both trucks can be remote controlled by drivers when necessary. In 2018 the T-pod was officially installed in a DB Schenker facility in Jönköping, Sweden and the startup has already signed a MoU with the Dubai's Roads and Transport Authority. Founded in 2016, the startup has raised €4.5 million to date.
Tracklib – Since the rise of sampling in the 1980s – a technique that has become a staple of pop, hip hop, and electronic music – DJs and artists have struggled with how to license and pay for legal use of samples. Launched in April 2018, Tracklib is a record store for sampling, where music creators can discover, sample, and license original recordings in minutes. The startup features a growing library of over 100,000 tracks that users can browse, download, and license for sampling with the click of a button. The startup raised €1.5 million this June, bringing the total amount raised by the startup to €3.9 million.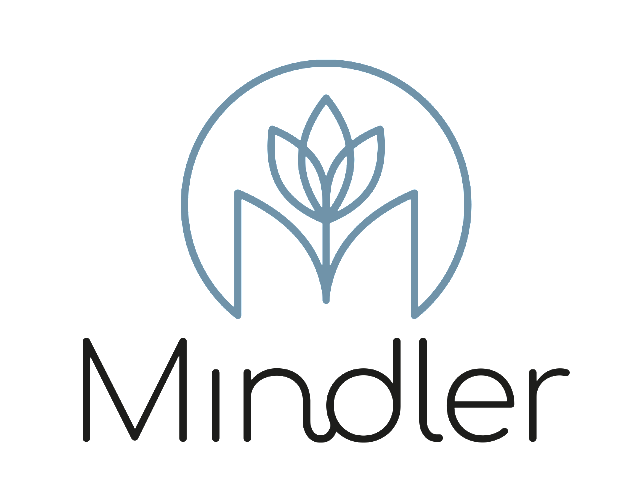 Mindler – Mental health problems are on the rise globally, but accessing mental health care can be a challenge, and lot of people don't get the help they need. Founded in 2018, Mindler's app lets you choose from over 100 psychologists to chat with via video call, and appointments are usually arranged within 24 hours of request – without the need for a referral, as is usually required in Sweden. Mindler's psychologists primarily use cognitive behavioural therapy (CBT) to address problems including anxiety, OCD, eating disorders, grief, relationship problems, social phobia and isolation, as well as more serious conditions such as personality disorders, bipolar disorder, and psychosis. As with Doktor.se, appointments are covered by the Swedish health care system. Mindler just raised €2.8 million this June.
Fintech startup Open Payments is a PSD2-compliant open banking platform. The new European PSD2 directive, set to go into effect on 14 September 2019, aims to promote mobile payments and the integration of banks with fintechs. Open Payments is a banking platform that allows third-party applications to integrate their services with banks throughout Europe, all through one single API. Founded in 2017, the startup raised a seed round of €1.2 million in May.
Insurello – Filing an insurance claim is a long, tedious process that can take months or even years, with endless phone calls and mountains of paperwork. Founded in 2017, Insurello takes care of insurance claims for you in the case of a personal injury, and works to maximize your compensation. It doesn't cost anything to open a case with Insurello; if you receive compensation, the startup takes a 25% cut – if not, you pay nothing. The startup raised €2.4 million in June, and has been quickly expanding with over 30 employees.
Founded in 2016, Crosser aims to accelerate the adoption of Industrial IoT solutions by using edge computing to integrate them with easy-to-use enterprise software. Its solutions have been used in predictive maintenance, connected machines, remote water pollution management, anomaly detection, and AI framework evaluation. Crosser believes in creating a connected, sensor-rich world where all data is integrated in real time – leading to faster digital transformation, increased business value, enhanced quality of life, a lower carbon footprint, and a more secure world. The startup has so far raised €4.6 million in venture capital.
Doctrin was founded in 2016 with the purpose to radically improve healthcare through supporting healthcare providers in digitizing the patient journey. The company's digital platform uses AI to allow healthcare providers to evaluate, prioritize, treat, and follow-up with patients. First, the patient describes her symptoms on their smartphone. When appropriate, treatment is provided through the digital care environment and when required a physical meeting takes place. The results from implementation have proven successful with a 98% patient satisfaction. In addition, patient-physician time is used more efficiently when the physician is provided with a digital summary of the patient's medical history. The startup raised €10 million in a Series A round in 2017.
Triple is a marketplace where passionate and outgoing individuals can organize their own activities, and earn money by acting as hosts in their hometowns; showcasing their personal and unique experiences "off the beaten path". Hosts share their passion or craft, and connect through the platform with travellers to give them a taste of the city they live in through the eyes of a local. On the platform, you can book street art tours in Madrid, Stockholm, London, and Barcelona, learn how to sew  your own lingerie, or make your own skateboard. Founded in 2016, Triple raised a €450k seed round in 2017, and acquired its competitor Local Guddy in 2018.
By the way: If you're a corporate or investor looking for exciting startups in a specific market for a potential investment or acquisition, check out our Startup Sourcing Service!