Transport plays a central role in our daily lives and recent technological advances have enabled it to become more connected, convenient and most of all, shared. From e-scooter sharing service to air taxi, innovations are shaping the transport and mobility landscape in Europe. Here are 10 promising mobility startups to keep an eye on. 
Blickfeld – Blickfeld was founded in 2017 to give autonomous vehicles eyes, enabling it to see and understand the world. Originating at the Technical University of Munich, Blickfeld developed proprietary technology based on patented silicon MEMS mirrors as well as off-the-shelf optical and signal processing components. The company's first product, Cube, is designed for autonomous navigation, HD mapping and other LiDAR applications in the automotive sector. The startup also won the Autonomous Traffic & Logistics Innovation Award in 2018. 
Cargoroo – Awarded with the prestigious European Startup Prize for Mobility in 2019, Cargoroo is a smart electric neighbourhood cargo bike that can be used by families and small businesses, available at fixed locations in urban districts and rented by the hour. Dubbed as the Uber of electric cargo bikes, Cargoroo provides a fun, healthy, sustainable and fast alternative to car ownership and city logistics. The Dutch start-up is currently looking into expanding its reach to both national and international cities.
Circ – Formerly known as Flash, Circ is the new Berlin-based electric scooter sharing startup founded in 2018 by Delivery Hero founder Lukasz Gadowski. The startup reached the milestone of one million trips in just 132 days of operations and popular as it is, it received a Series A funding of €55 million euros in January 2019 to build a cleaner, safer, and better-connected world. So far it has since expanded to 9 countries and counting.
Dott – This Amsterdam-based startup is offering dockless, shared electrical scooters. What sets Dott apart from other competitors are its 10" wheels for reliable road grip, wider decks for the optimized center of gravity, double brake system for safety, a speed cap at 20km/h, and a longer charging autonomy. The company's first e-scooters will be launched in a pilot at STATION F, the world's biggest startup campus, in 2019.
EasyMile – EasyMile develops cutting-edge technology, which is revolutionizing passenger and goods transportation. Founded in 2014, in Toulouse, EasyMile's flagship product is EZ10, a battery-powered autonomous electric bus. Running on EasyMile's robust autonomous technology, the EZ10 can carry up to 15 people per trip, on a maximum 45 km/h. The EZ10 is today the most deployed autonomous shuttle in the world with over 230 sites across 26 countries and 600,000 km now on the counter. The last one to join the ride is Parc de Woluwe in Brussels.
Einride – Einride is a Swedish autonomous trucking company, which has developed an autonomous, cab-less freight-hauling electric truck, called the T-pod. The T-pod is SAE Level 4 autonomous truck that can be controlled remotely and has begun daily deliveries on Swedish public road with logistics giant DB Schenker. Just recently they partnered with the Michelin Group to put the T-pod in use in their gated production facility in France. Without a doubt, Einride is the next generation's disruptive road transport solution. 
Lilium – "Let's hail a flying taxi" might become the norm if things continue to go well for Lilium. The Munich-based startup is developing a five-seater Lilium jet, a new kind of all-electric vertical take-off and landing (VTOL) device. Designed to travel up to 300km, powered by 36 all-electric jet engines, Lilium jet is the next-generation air taxi revolutionizing the way we travel. With over $100 million in funding, Lilium is hoping to launch a fully operational flying taxi service in multiple cities by 2025.
Shotl – This Spanish startup is a platform for mass transport operators that brings together random users with similar destinations on a shared vehicle. The solution has been conceived to supplement inefficient bus lines and convert them into new, flexible and dynamic transport services that can be adapted to demand in real time. Several cities have already opted for this more intelligent, sustainable, and affordable transportation alternative. The last one to join is the Munich airport. 
Stanley Robotics – This French company's flagship product Stan is the world's first outdoor valet parking robot. Shaped like waist-high toasters with a large pickup tray, Stan picks up vehicles at a drop off point and parks them in an outdoor car park. As it is connected to real-time flight information, upon your return you will receive an SMS that the vehicle is ready. The benefits are enormous: save passengers time, reduce vehicle emissions, optimize car parking spaces etc. The autonomous robots were already piloted at France's Charles de Gaulle and Lyon-Saint-Exupéry airports in France, as well as London's Gatwick.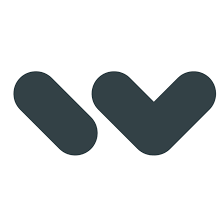 Wunder mobility – This Hamburg-based startup provides companies and cities a platform to offer their own mobility services such as car sharing, electric scooter rentals, digital parking or shuttle services to the end customer. The Bechstein public transport company in Celle, Tata and Wipro in India, the Japanese Marubeni Group, as well as BMW and Daimler, have already opted for them to build a sustainable carpool ecosystem. At the end of 2018, the company raised $30 million in Series B funding to expand its reach.
By the way: If you're a corporate or investor looking for exciting startups in a specific market for a potential investment or acquisition, check out our Startup Sourcing Service!
- Advertisement -