On May 28-29, we're going to host the 2020 edition of the EU-Startups Summit in sunny Barcelona! At our annual flagship event, we showcase a selection of Europe's hottest startups and come together to learn from some of the most successful European entrepreneurs of our time.
The EU-Startups Summit 2020 will gather over 1,500 founders, startup enthusiasts, corporates, angel investors, VCs, and media from across Europe. The two-day event is a great opportunity for networking, and a meeting point for aspiring entrepreneurs and investors who are aiming to build international tech companies. We'll have fireside chats with internationally successful founders, great networking opportunities (with a dedicated networking app), workshops, and an exciting pitch competition with 20 startup teams – selected from about 1,000 applicants!
Make sure to secure your Tickets soon!
Some Impressions of the 2019 edition:
The Speakers
In total, we'll welcome about 70 high-profile speakers (successful entrepreneurs, investors, etc.) on stage at next year's EU-Startups Summit. Below you'll find the first two speakers we already announced. More highlights will be announced soon!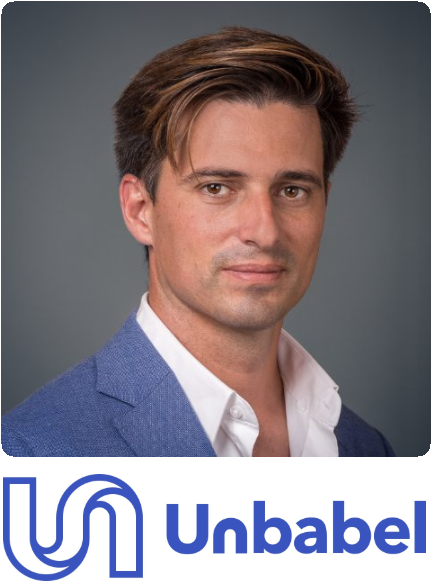 Vasco Pedro is the co-founder and CEO of Unbabel, which removes language barriers between companies and their customers by leveraging AI and providing real-time, human-quality translations at scale. Originally from Lisbon, Vasco is a serial entrepreneur, since 2013 he has led Unbabel, taking it through Y Combinator and raising a total of $91 million in funding.
Oscar Pierre is the 27 years old founder and CEO of Glovo. Founded in 2015, Glovo is one of the world's fastest growing on-demand delivery players. In 2018, his team of now over 1,500 people averaged launching in a new city every 4 days, and Glovo is now present in over 23 countries across Europe, Latin America, Africa, and Asia. Headquartered in Barcelona, Glovo recently raised its Series C and Series D funding of over €265 million.
Also, we'll have many exciting panel discussion at the event. For example, we'll discuss "The Future of short-term apartments rental and Airbnb management". Joining us for this chat will be 3 experts who co-founded Europe's leading Airbnb and housing management startups: Those are GuestReady's CEO Alexander Limpert, Homelike's CEO Dustin Figge, and AirSorted's CEO James Jenkins-Yates.
Pitch Competition
During the EU-Startups Summit, we'll also have a big pitch competition with 15 of Europe's most exciting early-stage startups. The pre-selected startups are going to pitch their business idea with a 3-minute-presentation in front of our attendees and an expert jury of well known investors. The winning startup team will receive an awesome prize package worth €75,000. The deadline for applications is on Feburay 29. More info can be found here.
Timings & Tickets
The main event will take place on May 28-29, from 10am to 6pm. In the evening of both days we'll also have a nice after-party for continued networking. Compared to many other major tech events, we keep our ticket prices affordable, starting at €169 for startup founders and wantrepreneurs, €349 for investors, and €449/€590 for corporates and service providers.

Our Event Sponsors
Catalonia Trade & Investment is the public agency that works to attract foreign investment to Catalonia, promoting the area as attractive, innovative and competitive business location. Check their offerings and the Catalonia Startup Directory.
Spaces offers creative working environments with a unique entrepreneurial spirit and a great community. Add an international network of mobile workspaces and a full calendar of business events and networking lunches, and you'll see just how Spaces keeps you engaged and open to new possibilities. Originating in Amsterdam, Spaces wants to redefine the way work is done.