EU-Startups.com is the leading online publication with a focus on startups in Europe. The website was founded in October of 2010.
We write about internet and tech startups out of Europe and provide our readers with data-driven analysis, interviews and startup-related news. In addition to our focus on young technology companies, we also publish other kinds of news out of the tech-space that has a commercial or cultural impact on startups in Europe.
Each month, EU-Startups.com reaches an audience of more than 150,000 startup-interested and tech savvy people from across Europe. More info about our audience and regarding advertising options can be found here.
Vision/Mission: Our vision is to connect the European startup scene and to encourage entrepreneurship within Europe.
The Core Team & Management
Thomas Ohr is the Editor and CEO of EU-Startups and founded the publication in October of 2010. He is excited about Europe's future, passionate about new business ideas and lives in Barcelona. Before running EU-Startups (Menlo Media) as a business, Thomas worked in the German media industry. Till January of 2016 he served as Senior Brand Manager at one of Germany's biggest magazine publishers. You can contact him at Thomas@EU-Startups.com.
Max Mirams is the COO of EU-Startups. He previously served as Partnerships Director at WIRED UK, and moved from London to Barcelona in the beginning of 2019. At EU-Startups, Max focuses on the continued growth of our advertising business, our event sponsorship & partnership activities, but he's also involved in other key parts of the business. You can contact him at Max@EU-Startups.com.
Ana Metz is the Startup Sourcing Director of EU-Startups. Passionate about how design and technology can influence people and business, Ana is scouting startups and innovative businesses from all over the world, for media, corporates and investors. If you're interested in our startup sourcing service, please reach out to Ana@EU-Startups.com.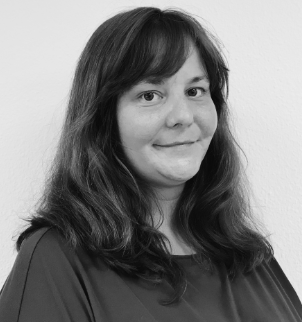 Mary Katherine Loritz is the Head of Content at EU-Startups.com. She is an experienced journalist and researcher covering tech and business topics – previously for tech.eu. Mary started her career working for NGOs in the US as a reporter, editor, researcher, organizer, and entrepreneur. You can contact her at Mary@EU-Startups.com.
Contributing Writers
Bojana Trajkovska is a startup enthusiast from the Balkan region and the contributing editor of EU-Startups. Currently exploring the entrepreneurial community in Germany. She is a passionate reader and traveller.
Peter Kovacs is the Co-Founder of Global Startup Awards, xLabs and IseeQ. He contributes to EU-Startups with founder interviews and stories, mostly from the CEE region.
Bernardo Arnaud lives in Vienna and has been advising companies for 18 years in several different industries. He also founded a few companies throughout his entrepreneurial journey.
Mariaclaudia Carella lives is Bari (Italy) and is passionate about startups and social impact. She recently worked as a Press Trainee for the European Parliament.
Reinaldo Ferreira is the CEO of TakeaCity.com – a global project in the travel space. He lives in Porto and writes mostly about Portuguese startups and related topics.
Maricel Sanchez has over 10 years of experience in trading, supply chain management, logistics and manufacturing. Aside from helping startups to raise funds, she's also a public speaker and the President of Toastmasters Nice.
Previous writers include Hannah Neuburger, Ieva Treija, Mevish Aslam, Marko Srsan, Andrius Neviera, Benoit Curdy, Stefano Bernardi, Mark Nessfield, Luca Mayer and Tony Fernandez. You'd like to join our team of contributing writers? Please contact us.
You can check out our privacy policy here.
Contact Info
Menlo Media S.L.
Thomas Ohr, Thomas@EU-Startups.com
Sant Antoni Maria Claret 182, E-1
08025 Barcelona, Spain