Books have the power to transform lives and businesses. With our section "The favorite books of…" we inform you once in a while about the favorite books of some of the most successful entrepreneurs. Today we're looking at the bookshelf of Mark Zuckerberg and Richard Branson:
Mark Zuckerberg (Founder of Facebook): According to a New Yorker profile in 2010, he once named the classic Greek novel The Aeneid as one of his favorite books. Mark stated, that he first read the Aeneid while he was studying Latin in high school and that he was fascinated by Aeneas's quest and his desire to build a city that "knows no boundaries in time and greatness." According to the New Yorker, Mark Zuckerberg even quoted some lines from the Aeneid at a product meeting a couple of years ago.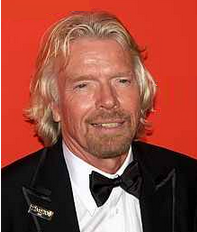 Virgin founder Richard Branson: In his book Screw It, Let's Do It
, Branson wrote that his favorite books are Stalingrad
by Antony Beevor and Wild Swans
by Jung Chang. Antony Beevor's Stalingrad is a harrowing look at one of history's darkest moments. Wild Swans is a popular bestseller and a critically acclaimed history of China trough the eyes of Jung Chang. By the way: I've read it too and it is also one of my favorite books!
- Advertisement -