And just like that, spring rolled into summer and we woke up in July. Summer is the season of vacations, relaxation, and of course, soaking up some sun. It's also a great season to take some time for yourself, to self-reflect and re-evaluate your goals. 
Many of us find ourselves picking up a new book or two over the summer months to join us through the sunny weeks. There are few things more relaxing in life than sitting by the beach, listening to the gentle waves, icy drink to hand, and a good book occupying the mind. So – pulling this all together, we have curated a book list just for you, the entrepreneurial-minded bookworm, to enjoy this summer. 
We've got thrilling page-turners, psychological reflections and everything in between included here, so there's something to suit all tastes. Whether you're jetting off to a sunny, tropical island, or taking a staycation this season, one thing to pack is definitely this list. 
Without further ado, here is our hotly-anticipated 2022 summer reading list!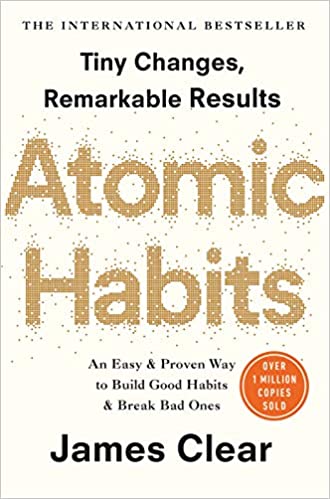 Atomic Habits – James Clear
How many times have you thought to yourself that you need to make a change? That you need to switch up your choices, habits and behaviours? But then the thought of actually doing it is just so overwhelming. Well, with this book, you can see that the process doesn't have to be daunting and change is possible. World-renowned habits expert James Clear has discovered the compound effect of hundreds of small decisions – so-called atomic habits. In this book, James breaks down how making small changes can grow into life-altering outcomes. He delivers into the psychology about it and also tells some inspiring tales from the likes of Olympic athletes to leading CEOs. It's an inspiring book helping you stay motivated, productive and happy. 
Four Thousand Weeks – Oliver Burkeman
This bestselling book is all about how to construct a meaningful life by embracing rather than berating your limitations. The truth is, no one in life is 'perfect', no one has it all, and no one can achieve everything. It might seem defeatist, but, author Oliver Burkeman will show you in this inspiring read how your limitations make you, you. By embracing them you can change your life for the better and become more productive and successful. It gives insightful food-for-thought on how to construct a meaningful life journey with the limited time we have, gives crucial time management advice and is a summer read that will help you go into the next season of life ready and recharged.
Never Split the Difference – Chris Voss
Based on his real-life experiences working in the FBI, this thrilling book takes you inside the world of high-stakes negotiations and how to succeed in these highly-pressured, chess-like situations. Author Chris Voss reveals the key principles that helped him and his colleagues succeed when it mattered most – when people's lives were literally at risk. Chris worked as a negotiator with bank robbers, gang leaders and terrorists and, by recounting his experiences, this book is not only a book you will struggle to put down this summer but is also sure to give you the competitive edge in any negotiation or discussion. 
The Chimp Paradox – Steve Peters
Based on scientific facts and principles, Porgesor Steve Peters breaks down how to become a happier, more confident, healthier and more successful person. The reality is that a lot of us struggle with self-doubt and a lot of us let our emotions dictate our life. It can lead us to question ourselves and be held back by self-limiting beliefs. This book takes a look at how you can understand the struggle within your mind, takes a look at how you can manage and make sense of your emotions and thoughts, and then, gives you the tools to help you better manage yourself and become the person you want to be. It's a crucial read for anyone, but especially those who want o effectively lead teams and reach success. 
What Do You Say After You Say Hello – Eric Berne
Effective communication relies on understanding yourself, and the person or group you're trying to communicate with. It's crucial that any business person or marketing professional has a grasp on effective communication strategies, and this book will teach you how. The concept of the book rests on the idea that people's lives are like scripts, and every micro-decision and experience from childhood right through to the present day plays a part in writing the script. The key? This script is unfinished, and it can be changed and altered. Berne unpacks how through understanding modern psychology and the unconscious bias built up through life experiences, we can have better communication and conversations. It's a fascinating read. 
Happy Sexy Millionaire – Steven Bartlett
Ever asked yourself (or indeed, asked out loud), 'what is going on in the world?' Well, you're not the only one. Bestselling author Steven Bartlett dismantles society and prevailing perspectives about the modern age in this book. He draws on his own life experience of being a broke 18-year-old with the ambition to be a happy sexy millionaire by 25 and takes a look at what happiness really is all about. Steven did find himself a millionaire at 25, but, he also found himself feeling unfulfilled, and disconnected from life. This fascinating read takes a critical look at society and what the pursuit of happiness and success is really all about. 
The Subtle Art of Not Giving a F*ck – Mark Manson
In the era of Instagram and constant competition, Mark Manson asks, who the f*ck cares? In today's modern world, falseness and toxic positivity are all around. Many people curate what seems like the perfect life for Instagram when their reality is far from it. At the same time, people are expected to constantly be upbeat, positive and cheery – always looking on the bright side. Mark Manson argues that positive thinking has been sold to us as the key to having a happy, rich life – but, he tells it like it really is. He makes the argument that human beings are flawed and limited – and that is okay. By understanding our fears, faults, uncertainties and painful realities, we can find the courage to be more curious and take more responsibility. This book is a dose of reality and gives some much-needed perspective on the modern world. No one is perfect so why pretend to be?
The Obstacle Is the Way: The Timeless Art of Turning Trials into Triumph – Ryan Holiday
Being successful rarely comes without its challenges. From people saying no to your dreams, to doubters and haters and beyond, there are so many obstacles and challenges to overcome when you're trying to build something great. According to Ryan Holiday, obstacles can become the keys to our success. It's just about how you deal with it. Taking learnings from ancient Roman philosophical principles, there's a proven method for success. And it's one that can help all of us (regular, average people, that is) become successful and achieve great things. The great entrepreneurs of today and icons of history have not necessarily been super-humans, rather they have been able to see triumph in difficult situations. This book is an interesting read and a real page-turner as it reveals the formula of how to turn adversity into advantage.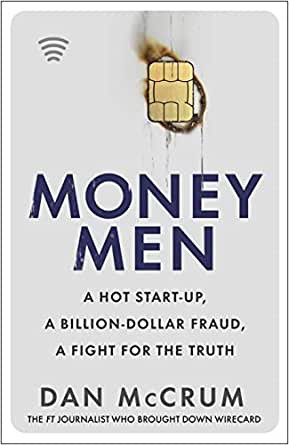 Money Men: A Hot Startup, a Billion Dollar Fraud, a Fight for the Truth – Dan McCrum
This book is a holiday read you are not going to want to put down. So much so, that it might not make it to the end of your vacation. Dan McCrum takes an investigative look into the inside story of the Wirecard fraud – a multi-billion-dollar house of cards that turned one of Germany's biggest tech success stories into an international investigation. Wirecard popped up out of nowhere, poised to challenge Silicon Valley, and quickly became the hot tech company of the moment. It grew fast and strong, but there was something not quite right to the investigative journalist and author of this book. Recounting the tale, based on inside sources and a years-long paper trail, this book is a thrilling exposé of the Wirecard story. 
Why Has Nobody Told Me This Before? – Dr Julie Smith 
Taking the title of No.1 Sunday Times Bestseller, this book is being touted as one of the books of the summer. Dr Julie Smith draws on her years of experience as a clinical psychologist to give the inside secrets on how to optimise your mental health and cope with the obstacles and challenges that life throws at you. For any entrepreneur or startup employee, life can be tough and there will always be challenges to overcome. It's all part of it. This book, described as a 'handbook' explores the everyday tools that we can employ to manage anxiety,m deal with criticism, build confidence, find motivation, and forgive ourselves when we don't quite get it right. Its' summer, it's time to worry less and live in more contentment. This book will help you find your way. 
So, what do you think? Are there any books we're missing? Let us know!
By the way: If you're a corporate or investor looking for exciting startups in a specific market for a potential investment or acquisition, check out our Startup Sourcing Service!
- Advertisement -