Founders Pledge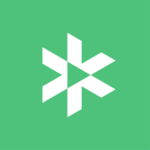 Long Business Description
Founders Pledge is a community of entrepreneurs who have committed to leveraging their success for social good.
---
Members pledge to give a small percentage of their personal proceeds to the charities of their choice following an exit, and the community also meets up for dinners, forums and talks exploring the latest news at the intersection of charity and technology.
Founders Pledge is bridging the gap between the private and social sector, by encouraging entrepreneurs to apply the same rigour and thoughtfulness to their philanthropy as they do to their business. We also provide research, consultancy and support around every donation, so that pledgers can feel confident that their funds are going to charities that are evidence based, transparent, and impactful.
Membership and all services provided, including events, online content and research, are completely free, meaning that 100% of every donation made goes directly to the members'​ charities of choice.
Articles about Founders Pledge:
💡
You're a corporate or investor and looking for startups that are innovating in the same market as
Founders Pledge
? We're happy to assist you with our
Startup Sourcing
service.