From the world-famous coffee shop culture of Vienna to the rich history that oozes out of cities such as Mozart's home, Salzburg, Austria is, without doubt, a hub of inspiration and a place to get lost in fanciful dreams and ideas. The Alpine nation has historically been at the intersection of European activity and is a trendsetter when it comes to innovation.
The landlocked country even has a cluster of 'beach bars' in Vienna, alongside the banks of the mighty River Danube, and it uses its mountainous terrain to develop green energy, with 80% of electricity generated coming from renewable resources, notably hydro-electric dams. Austria is also paving the way for more inclusive startup politics – in 2019, it was reported that 35% of startups had at least one female founder. 
Amidst the backdrop of plush history and classical ballrooms, the Austrian startup ecosystem is accelerating and is now resident to four unicorns. In 2021, Austria's first unicorn, Bitpanda, took in a massive €223 million in funding to be valued at €3.48 billion, and startup fever took hold in the country. 
Austria holds some of the core ingredients to becoming a startup hub. One of Europe's most active VCs, Speedinvest, is headquartered in Vienna, and in 2021 launched an €80 million Climate & Industry Opportunity fund. The country is also home to a vibrant student community – all keen to jump on the career ladder, providing fresh talent for startups, as well as fresh minds to generate new ideas and innovations. 
Besides this, Austria's startup success goes beyond just the capital. Not to downplay the possibilities in Vienna (where things are majorly heating up), but other Austrian cities are also hosting a lot of activity. From Salzburg to Graz, there's space for plenty of innovation.
To highlight the exciting new growth in Austria, we've compiled a list (in no particular order) of some of the hottest startups coming out of Austria (all post-2018) to keep an eye on this year. 
Coinpanion – Vienna-based Coinpanion is a fintech startup founded in 2019 with the vision to make crypto more accessible and transparent. In 2021, they got a €1.8 million funding boost. The crypto world has been growing for some time now, but the majority of people don't really know their bitcoin from their ethereum. This is where Coinpanion comes in – to simplify the market for everyone with a seamless and secure entry point into this complex world. Coinpanion automatically manages cryptocurrency investment and offers the option of setting up savings plans. With the Coinpanion app and online access, users always have an overview of their investment.
Inoqo – On a mission to help consumers make purchasing decisions that contribute to a more sustainable production-consumption cycle, Inoqo provides scientific-based data on the environmental, social and biodiversity impact of grocery products through its app. Founded in Vienna in 2020, the sustainability-focused startup is helping us make more informed choices with its tech that passively tracks the user's grocery basket and then gives insights on how the purchases are aligned to environmental priorities and social values. The young company has the vision to empower consumers with better choices, with the end goal that this will create healthy competition between companies to produce more responsibly. Sustainability is at the forefront of most of our minds entering 2022, and the Inoqo app is a perfect companion to help us bring this into our everyday life. 
Revo Foods – Foodtech startup, Revo Foods was founded in 2021 and is making big changes in how we approach food production through high precision 3D food printing technology. Focusing on seafood alternatives, Revo Foods offers seafood that is made 100% out of plants. At the end of 2021, the young company expanded to bring its products to Germany, Denmark and Spain. The startup was also part of the EIT Food Accelerator Network in 2021, all marking for a very exciting 2022 to come. Plant-based diets are increasingly more common, and while we all become more and more aware of plastic pollution in the oceans and over-fishing, Revo Foods are bringing an innovative (and tasty) alternative to consumers across Europe. 
audvice – Female founded in 2020, the Salzburg-based startup is on a mission to bring effective communication through voice messaging. Audvice's software enables every employee in a company – from CEO to trainee – to easily record voice messages, structure them in playlists and share them with colleagues, customers, or partners. Since the pandemic and the rise of remote and hybrid-based working, it has become even more important for companies to find corporate communication formats that can convey context and emotion to avoid misunderstandings and strengthen bonds with employees – audvice is pioneering the use of audio content in the corporate sphere. In December 2021, the young company received a boost of €1.9 million – setting them up for an exciting 2022. 
Blackshark.ai – Founded in Graz, Blackshrk.ai provides powerful insights into the world by extracting information from satellite imagery. With AI built into the core of the startup's platform, the technology can detect features with impressive precision and speed – including insights on buildings, vegetation, streets, land classification, flood detection, and more. Blackshark.ai can also fully automatically and semantically reconstruct detected features in 3D, using patented technology for efficiently storing and streaming petabytes of data – the result is to give us greater insights into the world around us. In 2021 the young company raised €18 million for its innovative tech that is providing comprehensive end-to-end geospatial insights and 3D environments at scale. 
Enspired – Founded in 2020, enspired is an AI energy tech firm on its mission to solve challenges in the energy transition by making power grids more flexible. The Vienna-based startup is addressing a crucial pain point as Europe begins to transition to clean energy. In 2021, the young company received a €7.5 million boost for its solutions that help balance supply and demand, making the move to renewable resources much smoother. 2022 is shaping up to be the year of increased attention to green tech and eco-friendly solutions, and enspired are putting themselves in the running to support Europe as a whole to become more sustainable. 
Trality – Believing in a future automated by bots, Trality was established to bring automated, algorithmic trading to the market. Founded in 2019, the Vienna-based company aims to close the gap investment, recognising that while many investors are losing out due to poor timing or emotional trading, the upper ranks of the financial world are raking in profits thanks to automated systems. Reality gives everyone access to best-in-class tools to automate strategies to make the most of investment. With the growth of investment, particularly in the crypto sphere, among younger generations, the young company is well placed to arm a new generation of investors through 2022 with the tools and know-how they need. 
HelloBello – Pet-tech startup HelloBello is pioneering the offering of freshly cooked food-grade dog food that is tailored to each dog's individual nutritional needs. By working with specialist veterinarians, HelloBello personalizes meals that are free of any by-products, are portioned, packaged and delivered directly to our pets (well, to the pet owners). By using a proprietary algorithm, the company, founded in 2019, is able to derive the exact nutritional needs of your furry friends. Pets are part of our families, and in 2022 the pet-tech trend is bound to fetch more attention. While ecommerce in the human food space is also growing, it's natural to predict that the pet food ecommerce space will follow this trajectory.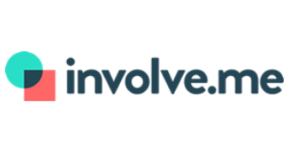 Involve.me – Founded in 2018, involve.me is already being used by businesses such as Salesforce to create and integrate interactive content for any point in the sales funnel – from lead acquisition and qualification through activation and online sales conversion up to measuring customer satisfaction. involve.me is a next-generation user engagement & customer experience platform with a focus on digital marketers & e-commerce. The Vienna-based startup offers a no-code content builder for quizzes, surveys, calculators, forms and payment pages – all of which are fully personalized for each step of the customer journey. The importance of content in business strategy is increasingly being highlighted, and invovle.me are on hand to help businesses make the most of this marketing strategy. 
Happy Plates – Founded in 2018, recipe marketplace Happy Plates lets users and creators find and share recipes on its community platform. Then, they can also buy the ingredients they need directly from supermarket partners – creating an all-in-one space for the culinary community. On a mission to bring joy back to the kitchen, Happy Plates makes meal planning and shopping simple for people who are juggling hectic everyday lives, as much as for those who love to share some recipe inspiration. The Vienna-based startup operates with the vision that healthy eating can be simple, and want to bring fresh, home-cooking back to the mainstream – enabling everyone to cook fresh every day and enjoy the process from beginning to end. As their motto goes, 'don't worry, eat happy…'
By the way: If you're a corporate or investor looking for exciting startups in a specific market for a potential investment or acquisition, check out our Startup Sourcing Service!
- Advertisement -