At the beginning of this year, we introduced you to 10 exceptionally promising German startups to watch in 2021. Aside from Berlin, which was a bit over-represented in this list, there are a few other startup hotspots in Germany. One startup ecosystem that is up and coming is Düsseldorf, which recently also made it into our annual ranking of Europe's biggest startup hubs.
For this post, we've scouted the hottest startups in Düsseldorf, founded between 2018 and 2021, taking into consideration factors like team size, funding, growth rate, innovation, and market size. With this in mind, here are 10 Düsseldorf-based early-stage startups to look out for in 2021 and beyond.
Vivenu
is a unified ticketing platform that lets sellers manage, market, and analyze their ticket sales effortlessly. Founded in 2018, the startup has raised €14 million. Its platform allows venues and event owners to have real-time dynamic control over all aspects of selling tickets, including configuring prices and seating plans, customer data and insights, and customizable branding across their sales channels.
aifora is a retail automation platform that enables businesses to predict how much their customers will buy, when, where, and at what price. Launched in 2018 with over €10 million in funding, aifora provides a variety of AI-based solutions for pricing and inventory management, allowing businesses to comprehensively optimize their merchandise management and automate all underlying processes.
OneFor
is a fintech solution that offers various mobile money applications and technical services, including account, payment, and card services. Its card solution is supported by Mastercard International. Founded in 2020, OneFor has raised over €10 million in funding to transform remittances and individual transactions into moments of connection for customers, creating shared experiences, and increasing financial inclusion for economic development.
DABBEL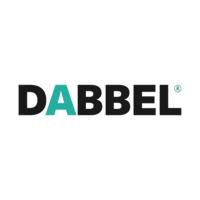 was founded in 2018 with the mission to develop scalable, cost-efficient, and sustainable Building Automation Technologies to make buildings energy-efficient and actively fight climate change while at the same time improving the well-being of people indoors. The startup has raised over €4 million in funding to develop its AI-Autonomous Building Management System, able to self-adapt to every building by itself and save up to 40% of energy consumption and CO₂ emissions in commercial buildings.
Grid
offers a fully digitalized, seamless, safe, and more efficient nightlife experience for clubs, bars, festivals, and restaurants. Launched in 2020 with interfaces for both guests and hosts, Grid enables events to take place, completely contactless and digitally. The startup has raised more than €2.1 million to get rid of long lines, guest lists, cash transactions, face-to-face ordering, lost tickets and wristbands.
retraced
was born in 2019 with the vision to promote transparent global supply chains that foster better working conditions and more sustainable manufacturing practices across all industries. With €1.2 million raised so far, the blockchain-enabled platform empowers fashion companies to connect their entire supplier network and collect relevant data points regarding the working conditions, materials, certifications, and environmental impact.
CUREosity
aims to revolutionize traditional rehabilitation by developing VR-based therapy applications and games to help people with neurological and mental disabilities. Founded in 2018, the startup has raised €1.1 million to develop and improve a smart software solution for innovative VR therapy called CUREO, which enables mobile rehabilitation, available anywhere and anytime.
Monday.Rocks
is a digital team tool that helps established companies unleash the full potential of their employees and teams. Founded in 2018, Monday.Rocks' productivity tool analyses intrinsic motivation and understands team dynamics. The startup has raised over €1 million in funding to develop and improve their tool to help companies discover where the unused potential lies and activate the full team potential for change.
VillaCircle
is a young proptech company which enables the co-ownership of premium holiday properties. Born this year, VillaCircle has raised an undisclosed funding amount to offer its clients access to a selected portfolio of luxury holiday properties in Europe's top locations. VillaCircle customers are able to secure a high-quality property for a fraction of the investment they would normally need.
Founded in 2018, iFactory3D is on a mission to bring affordable continuous belt 3D-printer to the mass market. It enables fully automatic 3D printing with no print size limitations. With over €170K of funding raised, the basis of the 3D printer is an innovative belt technology, which broadens the horizons of user's creative work via full automation and a continuous printing process.
By the way: If you're a corporate or investor looking for exciting startups in a specific market for a potential investment or acquisition, check out our Startup Sourcing Service!
- Advertisement -