In case you missed it, earlier this year we hunted down 10 exceptionally promising German startups to watch in 2021. While Berlin was a bit over-represented in this list, there are actually several other big startup hubs in Germany. Today, we're having a closer look at Frankfurt, the country's fifth-largest city and financial center.
Frankfurt is home to more than 370 banks, including the European Central Bank, the German Stock Exchange (Deutsche Börse AG), and the Federal Bank of Germany (Deutsche Bundesbank). Aside of the booming banking sector, the startup ecosystem of the city is growing strongly. So strong that Frankfurt recently made it into our annual ranking of Europe's biggest startup hubs. Not surprisingly, Frankfurt's ecosystem is specifically strong when it comes to fintech and blockchain innovations.
For this post, we've scouted the hottest startups in Frankfurt, founded in the last 3 years, taking into consideration factors like team size, funding, growth rate, innovation, and market size. With this in mind, here are the 10 Frankfurt-based early-stage startups to follow in 2021 and beyond.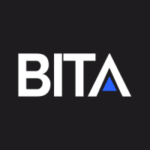 BITA provides infrastructure, indexes, and data to institutions operating in the passive and quantitative investment space. The platform has developed a technology for the design, development, calculation, and dissemination of financial indexes and quantitative investment strategies. Since its founding in 2018, the startup has raised about €1.25 million to address one of the fastest-growing segments in finance: index-based investing. BITA enables institutional clients to flexibly design, backtest, calculate and benchmark investment strategies and indexes without having to rely on traditional index solutions, multiple data vendors, and complex internal tools.
Gunzilla Games is an independent, innovative, and player-focused developer of AAA games. The startup was founded last year and holds over €21 million in funding and is already a team of 70. Gunzilla is on a mission to create a new generation of AAA shooters that tell amazing stories without sacrificing on gameplay. Gunzilla aims to make a "new generation of shooters". The game will follow a story written by Richard K. Morgan (Altered Carbon, adapted into a Netflix series, and The Steel Remains) and veteran video game writer Olivier Henriot (Assassin's Creed, The Division, and Far Cry). The game is targeted for the Sony PlayStation 5 and the Microsoft Xbox Series X.
Blocksize Capital is a Crypto Assets technology provider specialized in secondary market trading. They've developed high-end infrastructure to analyze, trade, and manage Digital Assets. Since its founding in 2018, the startup has raised nearly €6 million to empower customers to understand market opportunities, analyze their risk exposure, access aggregated liquidity, and execute trades with the highest precision. Blocksize Capital's institutional-grade solutions enable low latency access to multiple crypto exchanges, including professional trading features like smart order routing for best price execution and automated post-trade settlement.
Vicoland was founded in 2018 and is an online marketplace allowing companies to source efficient, high-quality professional services performed by stable freelance teams. The platform creates all the necessary organisational, legal, and transactional conditions for the creation of powerful virtual companies (Vicos). A Vico is a stable team of freelancers, which offers services for projects that require a team.  Vicoland connects businesses with freelance teams in a broad range of digital categories, including web- and mobile development, graphic design, digital marketing, programming, data & analytics, video animation, content writing, and general consulting.
Tvarit
is a provider of customizable and data science and AI software products. Founded in 2019, the startup aims to lead the metals industry to sustainable growth and efficiency by complementing human capabilities with process-specific AI models to reduce disruptions in production operations and optimize resource utilization. TVARIT solutions are comprehensive and fast implemented Industrial AI software that detects quality deviations at an early stage and suggests optimal recommendations to reduce rejections and prevent manufacturing scrap.
Exaloan was founded in 2019 and aims to shape the future of digital loan investing. The fintech startup specializes in developing machine learning tools for predictive analytics in digital loans. Exaloan provides institutional investors with cutting-edge technology and helps them connect to the digital lending market on a global scale. Integrated into their software architecture is an advanced analytics platform called Loansweeper, which enables dynamic investment processes in individual digital loans with the same standard across lending platforms. 
Grovy is a Q-commerce and grocery delivery startup. Customers order via App or Web and get their order delivered within 10 minutes. Born in 2020, Grovy offers a wide variety of categories: from fresh fruit from the region to trendy drinks to toothbrushes and USB charging cables. Grovy's delivery services are sustainability-driven, avoiding plastic bags, cars, or scooters. Instead, they use environmentally friendly e-bikes and promote sustainable packing. The app is also integrated with a variety of payment methods, making checkouts faster and easier, providing a quick and efficient customer ordering experience.
LegalTegrity is a digital whistleblower system for medium-sized businesses. Launched in 2019, the legal tech startup has raised €1 million to provide an innovative software solution for anonymous and digital collaboration between a company and internal and external whistleblowers at the highest technological level. LegalTegrity aims to empower customers with a simple, reliable and 100% secure system with which they can meet EU requirements, avoid penalties and increase compliance in their companies. The whistleblower system works like a secure locker that is accessible from two sides. Whistleblowers receive a code before submitting a report and set their own PIN.
QuoIntelligence is a cyber intelligence startup committed to informing customers of current and prospective cyber and geopolitical threats by providing Finished Intelligence, tailor-made for each organization. The startup was founded in 2020 to produce Intelligence and better enable decision-makers with prioritization and mitigation. QuoIntelligence aims to close real security gaps, support risk management, facilitate early detection, answer regulators, and more. QuoIntelligence's finished intelligence's goal is to reduce operational risks while empowering customers to understand the evolving cyber threats and provide comprehensive yet straightforward recommendations.
Pythia aims to take traditional market research to a whole new level. With the help of artificial intelligence and machine learning approaches, they create trend analysis for future market demands. Founded in 2018, Pythia has developed algorithms to collect, control and evaluate data. Using Pythia, companies gain time and security for their product development, selling what the market wants to buy. The technology gives information that can improve products and present them better by predicting new trends, whether it is for new products, brands, or ingredients.
By the way: If you're a corporate or investor looking for exciting startups in a specific market for a potential investment or acquisition, check out our Startup Sourcing Service!
- Advertisement -