As one of the top technology hubs in Europe, Munich is an economic powerhouse, hosting the presence of international corporations, strong VC support, top universities and of course, the Oktoberfest. Many startups choose to make the city their headquarters each year – and here are 10 of the most promising Munich-based to watch in 2019.
Cluno – As mobility patterns change constantly and new cars are becoming increasingly expensive, Cluno has introduced a new subscription-based car service. For an all-inclusive monthly fee, users can get vehicle models from various manufacturers, for a minimum term of six months. Customers can book their car through the app and the fuel is the only thing they need to take care of. The company has had an impressive fundraising curve, attracting about $36 million, since its establishment in 2017.
Enmacc – The winner of the Innovation of the year award by Energy Risk Awards 2019, Enmacc has introduced a digital trading platform, which is revolutionizing OTC energy trading in Germany and beyond. Currently, there are 2 products on offer: enmarket, an OTC price screen and open marketplace for one-click trading of standard energy products; and entender, an RFQ platform for standard and non-standard energy products. It has already convinced some well-known investors and business angels to invest €10 million, and more than 200 companies and over 800 active traders to join.
Fineway – On average, today every traveller visits 62 different websites for planning their travel. With Fineway, you only need one. Fineway is developing a free Instant trip planning service. At the heart of the service is an artificial intelligence-based, fully automated Travelbot, which can create and book real-time hyper-personalized travel experiences. Dubbed as a Smart Travel Concierge, Fineway was founded in 2015 and it has raised so far $21 million to revolutionize our travel discovery.
Holodeck VR – Founded only two years ago but already called by many "a pioneer in the field of virtual reality". Holodeck VR develops a proprietary technology, which enables up to 20 players to enjoy fantastic VR experiences at the same time in spaces from small play areas (10X10m) up to stadium-sized arenas (200X200m). The spin-off from the prestigious Fraunhofer Institute for Integrated Ciruits IIS has so far raised €3 million (from ProSiebenSat.1 Media and others) to put this unique VR experience to the market.
Kaia Health – Munich- and New York-based Kaia Health is a digital therapeutics startup, offering AI-powered management of chronic pain. Their app-based digital therapy was firstly introduced in 2016 to provide assistance for back pain, using AI and motion-tracking technology. Consisting of a daily plan of physical exercises, relaxation techniques and medical educational content, Kaia has proven to significantly lower pain levels. Next on the agenda is a treatment for Chronic Obstructive Pulmonary Disease (COPD).
Limehome – Founded in 2018, Limehome is an apartment rental startup which offers serviced apartments for short and long stays. Their secret is combining the quality standards of a hotel with the coziness and convenience of a stylish apartment. Currently operating in 16 cities, Limehome plans to expand beyond Germany and Austria and recently it picked a €5 million investment to further accelerate the digital revolution in the hotel industry.
Sono motors – With the shift towards climate-friendly and sustainable mobility, the electric vehicles market is booming. Sono Motors are part of this trend and their flagship electric car, Sion, is in mass-production phase and will soon be put on the road. Sion can be charged using solar power, with the roof-mounted solar cells capable of generating power for up to 34 km per day. Other specs for the Sion include 255 km range, a 35-kWh lithium-ion battery pack and an electric motor that pumps out 163 horsepower. Founded in 2016, Sono Motors has raised €13 million to rethink the future of mobility.
Twaice – Founded in 2018 as a spin-off from Technical University of Munich, Twaice is a battery analytics startup which creates a digital twin of battery systems, The twin analyzes, predicts and optimizes battery health, thus significantly extending the lifetime of the battery and its reliability. Currently, it is available as a SaaS to battery manufacturers and operators of electric vehicle fleets, but the concept of digital twins can be expanded to other industries as well. Twaice was also one of the 10 winners of the European Startup Prize for Mobility in 2019.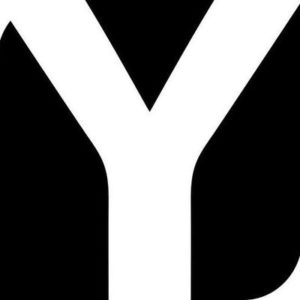 YFood Labs – With the goal of creating a healthy and convenient full meal solution, Benjamin Kremer and Noel Bollmann founded YFood Labs in May 2017. The meal-replacement startup offers 330-ml and 500-ml drinks in Smooth Vanilla, Alpine Chocolate, Fresh Berry, Cold Brew Coffee, Apple-Cinnamon and Happy Banana, all lactose and gluten-free, without added sugar. Each ready-to-drink meal is filled with 33g Proteins, 27 Vitamins & Minerals, essential Omega 3 fatty acids and important fiber, keeping your hunger under control for 3-5 hours.
Zeuz – Founded in 2017, Zeuz is a provider of infrastructure for multiplayer games, delivering the perfect multiplayer experience to more than 50 million players in more than 50 countries. The founders of Zeuz are well-known in the world of game server business, having previously owned the GPORTAL brand, a B2C- oriented business. Now with Zeuz, they are focusing on B2B, helping game studios save money and technical resources. Major studios such as Funcom, Snail Games Gamepires and The Farm 51 are already using Zeuz's technology.
By the way: If you're a corporate or investor looking for exciting startups in a specific market for a potential investment or acquisition, check out our Startup Sourcing Service!
- Advertisement -