On April 24, we're going to host the EU-Startups Summit in Barcelona! At our annual flagship event we showcase a selection of Europe's hottest startups and come together to learn from some of the most successful European entrepreneurs of our time.
Audience/Focus: The EU-Startups Summit 2018 will bring together about 750 founders, startup enthusiasts, corporates, angel investors, VCs, as well as media people from all across Europe. The one-day event is a great opportunity for networking, and a meeting point for aspiring entrepreneurs and investors who are aiming to build international tech companies. We will have fireside chats with internationally successful founders out of the Internet space and an exciting pitch competition with 15 startup teams!

The Speakers
At the EU-Startups Summit 2018, we'll have several high profile entrepreneurs and investors among our speakers. Below you'll find a short overview:
Oscar Pierre, the founder and CEO of Glovo. Headquartered in Barcelona, Glovo is transforming the way consumers access local goods, enabling anyone to get nearly any product delivered in less than 60 minutes. So far, Glovo was able to attract more than €37 million in venture capital and is currently expanding its "anything-on-demand" delivery marketplace internationally. Since Glovo is one of the fastest growing startups in Europe right now, we're sure Oscar will have some interesting stories to share with us. Aged 25, Oscar is one of Europe's youngest and at the same time most successful startup leaders. He recently made it on the prestigious Forbes 30 under 30 list. More info about Oscar Pierre can be found here.
Morten Lund is a serial entrepreneur, and with over 115 personal investments probably Europe's most active angel investor! Morten was an early investor in Skype, which was sold to eBay in September 2005 for $2.5 billion, and again in May 2011 to Microsoft for $8.5 billion. Just a few years after the Skype exit, Morten had to file for personal bankruptcy following a disastrous end to his free newspaper venture. In 2010 Morten announced that he was out of bankruptcy. A more recent smash hit of his investments was Tradeshift, a digital invoicing group founded in his basement in 2009. In total, Tradeshift was able to raise more than $180 million in venture capital and is expanding on a global scale. At the EU-Startups Summit, Morten will share his biggest learnings as an investor and serial entrepreneur. More info about Moren Lund can be found here.
Ida Tin is a Danish superstar entrepreneur and founder/CEO of the world's fastest growing female health app Clue! Based in Berlin and founded in 2013, Clue helps women understand their cycle so they can discover how to live a full and healthy life. Today, Clue has more than five million active users in over 190 countries, and is one of the most popular apps in the "Health & Fitness" category in the United States, Germany, the UK, Brazil, France, Mexico and many others. So far, Ida and her team have raised €30 million from some of the world's most renown investors. Today, Clue employs over 60 people and is still growing fast. At the EU-Startups Summit, Ida will share the learnings she made while building Clue into the leading female health app. More info about Ida Tin can be found here.
Steli Efti is Silicon Valley's most prominent sales expert and founder/CEO of Close.io! Born in Greece and raised in Germany, Steli sold everything he owned and bought a one-way ticket to San Francisco, when he entered the startup world. He's a Y Combinator alumni and his company received funding from investors like Spark Capital, SV Angel, Start Fund, and Omidyar Networks. Close.io provides an inside sales CRM which lets you make calls with one click, send emails automatically, and which conveniently tracks all sales activity. Steli is known for his great speeches about the startup hustle and sales tactics. At the EU-Startups Summit, Steli will talk about the startup mindset, the importance of sales for startups, and the best sales tricks. More info about Steli can be found here.
Riccardo Zacconi is the Co-founder and CEO of King! The European unicorn King created blockbuster games like Candy Crush (and many more), and today is one of the world's leading games companies. The Italian entrepreneur Riccardo Zacconi co-founded King in 2003 and grew the company from a tiny team to a 2,000+ employee corporation. In February 2016, King was acquired by Activision Blizzard for $5.9 billion, and now operates as its own entity within that company. Riccardo previously worked as Vice President of European Sales and Marketing at uDate.com, an online dating service, until the company was acquired by InterActive Corporation for about $100 million. Before that, he was Managing Director for Spray Network, a European online portal which was sold to Lycos for $764 million. At the EU-Startups Summit Riccardo will share his learnings about building and scaling one of Europe's most valuable tech/gaming companies. More info about Riccardo can be found here.
Valentin Stalf is the founder and CEO of N26. Founded in 2013, N26 is Europe's first mobile banking pioneer with a full European banking license and is setting new standards in banking. The initial product was launched in 2015. Today, N26 operates in 17 European countries and already employs over 300 people. The Berlin-based startup has raised more than $55 million from investors including Li Ka-Shing's Horizons Ventures, Battery Ventures, Valar Ventures, Earlybird and Redalpine Ventures. At the EU-Startups Summit we'll talk with Valentin about the ups and downs of building one of Europe's most successful fintech companies. More info about Valentin can be found here.
In addition, we'll have Paulina Sygulska Tenner on stage. Paulina is a London-based serial entrepreneur, best known for founding GrantTree. At the EU-Startups Summit she will deliver a keynote about "Entrepreneurship and BDSM" – believe it or not there are quite a few parallels!
Also joining us at the EU-Startups Summit is Uniplaces co-founder Mariano Kostelec, who will share his learnings on how the Uniplaces team built the fastest-growing international website for booking student accommodation. Founded in 2011 and headquartered in Lisbon, Uniplaces raised about $29 million in venture capital and today employs over 180 people.
More highlights/speakers will be announced in the coming weeks. If we already got your attention and you're able to be in Barcelona at that time, we highly recommend you to purchase your ticket now!
Pitch competition
During the EU-Startups Summit, we'll also have a big pitch competition with 15 of Europe's most exciting early-stage startups. The pre-selected startups are going to pitch their business idea within a 3-minute-presentation in front of the audience and an expert jury of well known investors. The winner will receive an awesome prize package worth about €61,000. The application phase regarding the pitch competition will end on February 25. Startups can apply here. More info will follow soon!
Investors on Stage
In contrast to the pitch competition, we're going to bring 15+ investors on stage who will briefly introduce their investment firm/focus in front of our audience. A list with all the investors who already signed up for the the EU-Startups Summit will be published soon.
Tickets
We kept it affordable: The three ticket categories we're offering (€85 – €195) already include food and drinks during the event. Tickets can be purchased here!


Below you'll find some impressions of the previous edition of the EU-Startups Conference:
Our Event Sponsors
Catalonia Trade & Investment is the public agency that works to attract foreign investment to Catalonia, promoting the area as attractive, innovative and competitive business location. Check their offerings and the Catalonia Startup Directory.
MHP's new startup programs are the gateway to collaborative innovation and provide startups of all stages with training, support, and know-how – especially in the fields of mobility, IT, cybersecurity, manufacturing, VC, and startup growth.
The .cloud Registry is the official provider of the .cloud domain extension, which has been adopted by small businesses, rising startups and established enterprises. With over 132,000 registrations in over 175 countries, .cloud is one of the top new TLDs. The extension is operated by a subsidiary of the Italian hosting giant Aruba.it.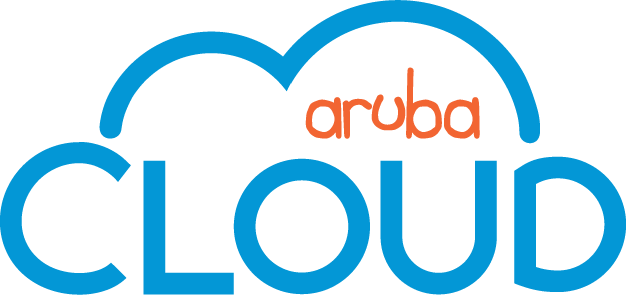 Aruba Cloud, one of the cloud computing leaders in Europe, provides startups with the best cloud technology and a three-year program to support them in developing their business. By taking part in We START you UP, selected startups have up to €50,000 of free cloud credit, technical support, an European network of Data Center, and many more exclusive benefits to help them in the market.
Media & Event Partners