EU-Startups.com was founded in October of 2010. We cover Internet and Mobile startups out of the European Union and the European continent. In addition to our focus on young companies, we also profile established firms or publish other news out of the tech-space that have a commercial or cultural impact on startups in Europe.
Our vision is to connect the European startup scene and to encourage entrepreneurship within Europe.
The Founder / Editor
Thomas Ohr is the "Editor in Chief" of EU-Startups and started the blog in October 2010. He is excited about Europe's future, passionate about business ideas and lives in Munich. If you have a newsworthy tip or want EU-Startups to report about your startup, just contact him (Thomas@EU-Startups.com).
Contributing Writers
Peter Kovacs is the Co-Founder of IseeQ, Central European Startup Awards, Nordic Startup Awards and former Talent Scout of Prezi. He contributes to EU-Startups with articles about interesting people, whose mission is innovation by doing something new, extraordinary, groundbreaking.
Luca Mayer Luca works as a Senior Security Specialist and Project Manager at Security Reply. On EU-Startups.com he writes about Italian startups and the entrepreneurial ecosystem in Italy.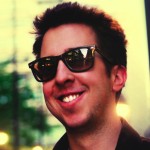 Marko Srsan is founder @TimePrepCFA, a Zagreb-based blogger interested in startups and VC along with social media and project management, a drummer and a passionate FC Bayern München fan.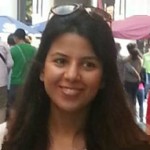 Mevish Aslam is an unconventional entrepreneur @KreativeSquid and an ambassador @AmpionAfrica. Originally out of the UK, Mevish nowadays describes herself as nomad and traveljunkie.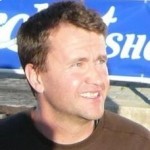 Pavel Curda helps top young companies from the CEE region to get funded. He works with crowdfunding platforms, business angels, and VCs. Pavel (@pavelcurda) is a passionate traveller, storyteller and writer.
Reinaldo Ferreira is the CEO of TakeaCity.com – a global project in the travel space. He lives in Porto and writes about Portuguese startups and related topics.
Previous writers include Andrius Neviera, Benoit Curdy, Stefano Bernardi, Mark Nessfield and Tony Fernandez. You'd like to join our team of contributing writers? Please contact us.
Contact Info
Menlo Media UG (haftungsbeschränkt)
Thomas Ohr, Thomas@EU-Startups.com
Korbinianstr. 37, 80807 Munich, Germany