Are you interested in advertising on EU-Startups.com? With EU-Startups you'll reach a startup-interested and tech savvy audience from all over Europe. Our readers are aspiring entrepreneurs, technical talent, corporate innovators, angel investors and venture capitalists.
Some Numbers: Every month, EU-Startups.com generates over 55,000 visits and roughly 140,000 page impressions. EU-Startups currently counts 13,400 Twitter followers and 5,500 Facebook fans. Our monthly newsletter goes out to roughly 2,300 subscribers.
Where our readers come from – TOP 20 countries according to Google Analytics: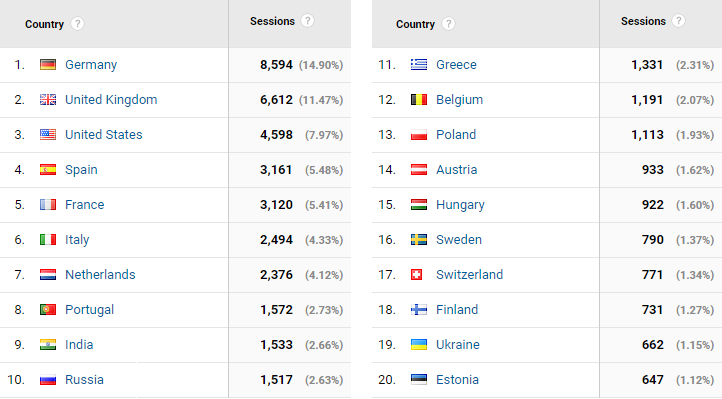 Advertising Options: We offer a huge variety of effective advertising solutions such as native advertising (sponsored articles), banner ads, event sponsorings and many more. Become a sponsor and support independent media. But more important: Reach your future customers!
Contact Us: For further info, our rate card, and/or an individual offer please reach out to Thomas@EU-Startups.com