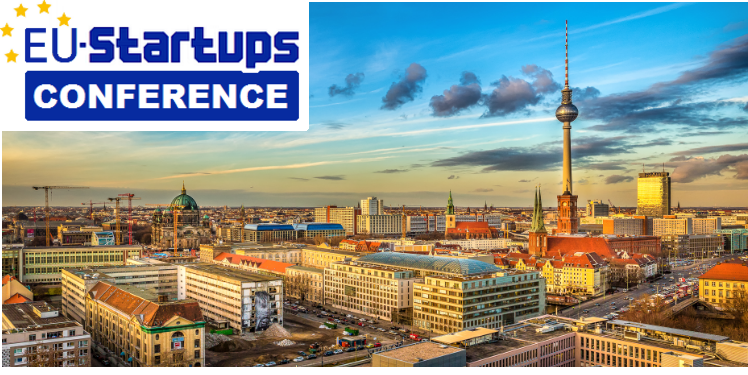 On April 13, we're going to host the 4th edition of the EU-Startups Conference! It's our annual flagship event where we showcase a selection of Europe's hottest startups and where we come together to learn from some of the most successful European entrepreneurs of our time.
Thanks to our location sponsor HTW Berlin, the EU-Startups Conference 2017 will take place in the shiny HTW Audimax in Berlin. The event will be held between 11 am and 6 pm and we're expecting 400+ founders, startup enthusiasts, corporates, angel investors, VCs as well as media people. A great opportunity for networking!
The EU-Startups Conference is the perfect event for aspiring entrepreneurs and investors who are aiming to build international companies from within Europe. We will have fireside chats with internationally successful founders out of the Internet space and an exciting pitch competition with 15 startup teams!
The Speakers
At the EU-Startups Conference 2017, we'll have several high profile entrepreneurs and investors among our speakers. Below we're proudly presenting you five of them:
Jesper Buch started one of the worlds biggest e-commerce success stories which is known today as the just-eat.com group. The online food delivery marketplace Just-Eat today is one of the few "unicorns" Europe has and counts more than 2,500 employess around the world. In 2008 he retired as CEO, moved to Marbella (Spain) and became one of Europe's most active angel investors. His impressive investment portfolio includes companies like Gomore, Autobutler and Vivino.
Aside of his investment activities, Jesper also co-founded several other companies, like Miinto Group in 2009. Minto is one of the fastest growing online fashion companies out there and operating in 7 countries. Jesper is also a dragon in the danish version of dragons den / shark tank. Last but not leas, Jesper was rated no. 27 on WIRED´s top 100 list of the most influential people in tech.
At the EU-Startups Conference, we'll have a fireside chat with Jesper and talk about his entrepreneurial journey and his learnings as an investor.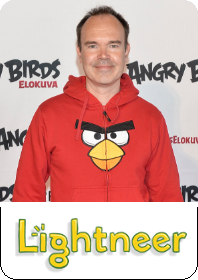 Peter Vesterbacka: A few years ago, Peter Vesterbacka made it on the TIME Magazine's list of the 100 most influential people in the world. As the Mighty Eagle and CMO of Rovio Entertainment, Peter helped to make the Angry Birds franchise one of the most popular games of all times. Rovio is a Finland-based company which eventually became the world's leading provider of mobile entertainment. Peter also co-founded MobileMonday and Slush. Today, Slush is one of the biggest startup events in Europe and recently started to expand to Asia (Tokyo and Beijing). In June 2016, Peter Vesterbacka left Rovio to pursue a new startup. He since joined the educational games developer Lightneer as co-founder and "brand breaker".
At the EU-Startups Conference we will speak with Peter about brand building, the mechanics of the games business and the startup world.
Stephan Uhrenbacher is founder and CEO of FLIO, the global airport app. Flio was launched in 2015 and is currently on a stellar growth curve. Previously, Stephan founded Qype which he built into Europe's largest local review web site, first as CEO and then on the board of directors until Qype was acquired by Yelp in 2012. He founded several other companies such as short term lettings platform 9flats.com and Germany's leading eco marketplace avocadostore.de. Stephan is also an active angel investor.
At the EU-Startups Conference, he will share his learnings regarding the scaling and internationalization of successful internet companies.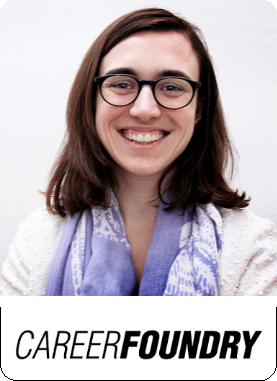 Raffaela Rein is the founder and CEO of CareerFoundry, Europe's leading online school for UX/UI Design, Web & Mobile Development. The Berlin-based company was founded in 2013 and already employs a team of more than 50 people. So far, CareerFoundry has raised about $6.5 million in venture capital. Before starting CareerFoundry, Raffaela worked as an Investment Strategist for BlackRock in London and launched companies for Rocket Internet and Axel Springer.
At the EU-Startups Conference, Raffaela will share her learnings on how to build an UX-led company.
Jeroen De Wit is the founder and CEO of Teamleader, an integrated All-in-one-Tool for CRM, quotation management, project management, time recording and invoicing for SMEs. Founded in 2012, Teamleader soon developed into one of the fastest-growing scale-ups in Belgium and Europe. Headquartered in Ghent, Teamleader already employs more than 100 people and operates additional offices in Amsterdam, Berlin and Madrid.
At the EU-Startups Conference, Jeroen will share his learnings of scaling a startup Europe-wide without having huge amounts of funding right from the start.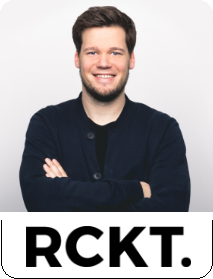 Nils Seger is the founder and Managing Director of RCKT. – the Digital Consultancy of Rocket Internet. The Berlin-based PR and consulting platform guides brands and businesses into the digital age. RCKT. works closely with startups, innovative tech companies and big corporates. Before founding RCKT. Nils was the Global Head of Communicaiotns at the e-commerce giant JUMIA and also served as Vice President of Communications at Rocket Internet.
At the EU-Startups Conference, Nils will do a keynote speech on "The role of communications in the startup industry – how we can learn from good and bad communicators".
Additional speakers might be announced in the coming weeks. If we already got your attention and you're able to be in Berlin at that time, we highly recommend you to purchase your ticket now!
Pitch competition
During the EU-Startups Conference, we'll also have a big pitch competition with 15 of Europe's most exciting early-stage startups. The pre-selected startups are going to pitch their business idea within a 3-minute-presentation in front of the audience and an expert jury of well known investors. The winner will receive an awesome price package worth up to €10,000. The application phase regarding the pitch compeition is open till the 12th of March. More info can be found here.
Tickets
We kept it affordable: The two ticket categories we're offering (€49 / €99) already include food and drinks during the event. Tickets can be purchased here!


Below you'll find some impressions of the previous edition of the EU-Startups Conference:
Our Event Sponsors
Teamleader helps you and your team work smarter so your small business prospers. Bringing CRM, project management and invoicing together with an intuitive software solution, Teamleader enables your team to collaborate, organize and build your business.
Hiscox is a leading specialist insurer and offers tailored insurance cover for sole traders, freelancers or contractors, as well as small business owners. This includes professional indemnity for the specific business needs in IT, marketing and advertising, recruitment and management consultancy. Often, self-employed freelancers and startups are not sure what kind of risks they might face, and what cover they need. Hiscox does its best to explain what the different insurance policies can cover and provides excellent service to its clients.
PwC NextLevel unifies the products and services PwC offers to startups and scale-ups. PwC Europe's startup initiative has access to the global PwC Network (220,000+ people in 157 countries) and is able to help in every single facet of your business. PwC provides industry focused assurance, tax and advisory services to enhance value for its clients and their stakeholders.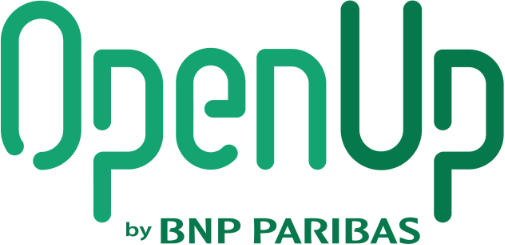 OpenUp is the BNP Paribas Group initiative to foster collaboration with startups. It is a program and a digital platform connecting BNP Paribas employees working on innovation or business topics with startups worldwide. Our ambition is to co-create innovation together with fintech startups and build up the future of banking with innovative companies.