Whether you're stuck in traffic, hitting the gym, or cooking dinner, a well-chosen podcast episode can turn that "lost" time into a treasure trove of insights, and actionable advice to provide you with some inspiration or maybe an invaluable life lesson.
Like we did back in 2020, we have handpicked 10 must-listen podcasts for every entrepreneur in 2023. From dissecting the secret sauce behind a successful business to deep-diving into the investment strategies of billionaires. These shows are not just engaging and informative, but they also cover a broad spectrum of topics that resonate with different kinds of entrepreneurs, from the young and ambitious to the seasoned and sagacious.
So grab your headphones, hit subscribe, and let's dive into the world of knowledge these podcasts have to offer!
Diary Of A CEO (DOAC): Created in 2017, "The Diary of a CEO" has amassed over 411 episodes and stands as one of the most listened-to business podcasts globally. Hosted by Steven Bartlett, a recognized UK entrepreneur and founder of Social Chain, the podcast aims to demystify the formula for success by featuring in-depth conversations with influential figures who have shaped culture and achieved greatness. Available weekly on all major podcast platforms and YouTube for a high-quality video experience, the show provides listeners with actionable insights and remarkable stories designed to help them achieve their goals.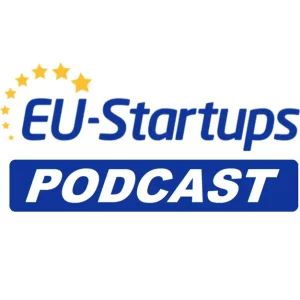 EU Startups Podcast: Crafted by the team behind EU Startups, this podcast features enlightening interviews and insights from distinguished founders, entrepreneurs, investors, and policymakers who are central figures in Europe's burgeoning startup landscape. The show digs into their personal journeys, future perspectives, and the evolving trends that are driving innovation in Europe. The podcast serves as a valuable repository of wisdom and inspiration for entrepreneurs and founders seeking direct knowledge from both industry leaders and Europe's premier online startup magazine.
Founders: Launched in 2016 and hosted by David Senra, "Founders" has produced over 320 episodes dedicated to the valuable lessons embedded in the biographies of history's most remarkable entrepreneurs. spired by a quote from Marc Andreessen, which emphasizes the wealth of knowledge available from the past, the podcast serves as a conduit for channelling these often overlooked insights into actionable advice for today's entrepreneurs. Each week, David extracts key ideas from a new biography to offer actionable strategies, linking past wisdom to current business challenges.
Good Bad Billionaire: The freshest addition to this list, "Good Bad Billionaire," was created in 2023 and is hosted by Simon Jack and Zing Tsjeng from BBC Radio. The show explores how the world's billionaires accumulated their wealth while also evaluating their character and actions. Each episode selects a billionaire to profile and uncover their journey to the top, detailing their financial ascent from zero to a million and then from a million to a billion, and beyond .. well beyond in some cases. The hosts make the case that if these billionaires hold that much power to influence the world, why not judge them? 
My First Million: Hosted by Sam Parr and Shaan Puri, "My First Million" is a podcast that debuted in 2019 and has since released over 530 episodes. Each week, the hosts explore a variety of business opportunities, offering practical advice and ideas that are primed for immediate execution. These ideas are designed to help listeners achieve notable business milestones. The show serves as an energetic brainstorming forum that focuses on current market trends and opportunities, further enriched by appearances from well-known guests. This makes it a versatile and enlightening resource for aspiring entrepreneurs and anyone keen on the business landscape.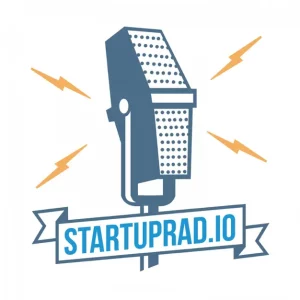 Startuprad.io: Launched in 2020, and hosted by Jörn Menninger, "STARTUPRAD.IO" has over 340 episodes centred on the evolving startup sectors in Germany, Austria, and Switzerland. The podcast stands as an essential guide for entrepreneurs and investors intrigued by the startup scene in German-speaking regions, offering detailed analyses, expert interviews, and the latest news. Drawing inspiration from Germany's rich entrepreneurial history, which boasts icons like Konrad Zuse and Carl Benz, the English-only podcast focuses primarily on startups around their Series B funding stage. Its exclusive content includes interviews and a monthly startup news wrap-up.
The Bossbabe Podcast:  Started in 2019 and hosted by Natalie Ellis and Danielle Canty, the podcast currently has over 320 episodes. Bossbabe is one of the largest online communities of ambitious women and female entrepreneurs. This weekly podcast features a mix of expert interviews, business insights, and personal experiences, making it a must-listen for ambitious women. The show includes conversations with successful women who share the secrets behind their personal brands and financial success, aiming to empower listeners to build thriving businesses while achieving a balanced and fulfilling life.
The Tim Ferris Show:  Launched in 2014 by Tim Ferriss, this podcast has become a juggernaut in the podcasting world with over 690 episodes and more than 900 million downloads. The show consistently ranks as the #1 podcast across all Podcast platforms and it is known for its in-depth interviews that deconstruct the habits, routines, and strategies of world-class performers from various fields such as investing, sports, and chess. The show has significantly shaped the podcasting landscape, offering its listeners actionable insights for optimizing both their work and life.
We Study Billionaires: Launched in 2014 by The Investor Podcast Network, "We Study Billionaires" is hosted by financial experts including Stig Brodersen, Clay Finck, William Green, and Preston Pysh. With over 777 episodes and 100 million downloads, the podcast delves into the investment strategies and life philosophies of iconic billionaires like Warren Buffett, Ray Dalio, and Howard Marks. Designed for an intermediate to advanced audience, the podcast explores a wide range of financial topics, from traditional stock and value investing to the fundamentals of Bitcoin and macroeconomics.
Why Not Mint Money: Hosted by HT Smartcast and boasting over 700 episodes, this podcast was launched in 2019 and features a blend of expert interviews, listener Q&As, and actionable advice. The show covers a broad spectrum of financial topics, ranging from investment strategies and personal budgeting to debt management and tax planning. It is designed to offer practical tips and insights for making and saving money, serving as a valuable resource for those looking to better manage their finances. The podcast particularly focuses on millennials, young professionals, and anyone interested in improving their financial literacy.
By the way: If you're a corporate or investor looking for exciting startups in a specific market for a potential investment or acquisition, check out our Startup Sourcing Service!