Podcasts are an amazing source of information for founders that have the need to continuously be in the learning process. A while ago (2016) EU-Startups listed the podcasts every founder should listen to, and while many of them are still important, we decided to update the list in preparation for the downtime these festive holidays.
Here are 10 top startup podcasts for founders to get inspired with this Christmas time. Let us know if we missed any!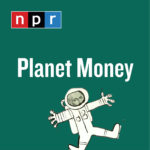 Planet Money 
Imagine you could call a friend and say: "Meet me at the bar and tell me what's going on with the economy", this is exactly as Planet Money is described. The podcast delivers amazing content about the economies in the world in a very fun and enjoyable way. They go the extra mile to find out the information about the economy, for example they made a t-shirt and traced the supply chain around the world from cotton field to factory, bought 100 barrels of crude oil and followed it from ground to gas tank, launched a satellite, and built a trading Twitter bot.
Here's an amazing episode to start: Episode 416: Why The Price of Coke Didn't Change For 70 years
Masters Of Scale
Reid Hoffman is an American internet entrepreneur, venture capital and author, who is followed by the entrepreneurial community for his powerful insights and amazing experience co-founding LinkedIn (plus investing in many other ventures). Masters of Scale is a podcast that contains stories about successful and failed entrepreneurs, in which Reid provides his analysis of how things could have been avoided in case of failure and in case of success he warns about the possible problems successful ventures might find in their path. Founders get amazing chewable-sized ideas they can apply to their work all the time.
Here's an amazing episode to start: How to Solve an Impossible Challenge 
Startups for the rest of us
Founders need a lot of information and knowledge to face the entrepreneurial challenges they encounter, Startups For the Rest of Us delivers amazing knowledge and content about the hows, dos and don'ts of the startup world from people who are successful, have failed several times (and hope others don't make the same mistakes they did), to Founders that are looking to launch amazing software products.
Here's an amazing episode to start: Before You Run Any Facebook Ads, Listen to This
This is a podcast for Founders who value freedom, creativity and income too much to accept a regular job in a company, and who know it's not about the money but about the freedom to do exactly what you want with your business. Unemployable, hosted by Brian Clark an amazing entrepreneur, empowers Founders to take action, by delivering practical strategies applicable to entrepreneurs, freelancers, consultants and coaches.
Here's an amazing episode to start: Freelancers: Create a 7-Figure Small Business With This Approach
This podcast from Gimlet is pretty self explanatory – each episode features an entrepreneur looking to raise funds, delivering a pitch to an accredited panel of investors. Investors ask several questions about different aspects of the businesses and entrepreneurs must answer to convince and negotiate the terms to secure a deal with them for their startups. It's really powerful for Founders to listen how other Founders sell their ideas, understand what investors are looking for in each business, what secures the deals and what kills the negotiation.
Here's an amazing episode to start: Stop Killing Your Plants (#74, Rooted)
Stephen J. Dubner, co-author of the best-selling Freakonomics books, delivers information for you to discover the hidden side of everything, explaining things you always thought you knew (but didn't) and things you never thought you wanted to know (but do). From the economics of sleep, to how to become great at anything. The host interviews Nobel laureates, provocateurs, intellectuals and entrepreneurs. 
Here's an amazing episode to start: People Aren't Dumb. The World Is Hard. (Ep. 340 Rebroadcast)
This podcast came to an end when Spotify acquired Gimlet Media, nevertheless it is a documentary series about entrepreneurial life. The show depicts what it's really like to start a business from conception to Exit (see episode below). For several episodes they describe the journey of Gimlet Media itself as a startup, then focus on other ventures, but continue to come back to the Gimlet Media story. In later episodes the story follows the television series created about the podcast.
Here's an amazing episode to start: Exit: As acquisition talks with Spotify continue, Alex and Matt face their hopes and fears about what might lie ahead
Business Wars 
Behind every successful business there is always a war that the public rarely gets to see. This podcast uncovers and gives a close inside look into the dynamics, strategies and motivations that drive the companies to the battlefield. Sometimes the prize is your wallet, your attention or sometimes it's just the fun of beating the other guy. The outcomes of those fights shape what we buy and how we live. You'll find stories about Netflix vs HBO, Nike vs Adidas, and others, with the unauthorized details of what drives these companies and their leaders, inventors, investors and executives to new heights or to ruin.
Here's an amazing episode to start: Netflix vs Blockbuster – Sudden Death | 1
This is a podcast for Founders that are addicted to creating their future, Founders that know they're destined for greatness, for Founders who believe there is more than just work in what they do and for Founders that want to become more productive. Beyond the To Do List, helps you to learn how to choose the right projects, tasks, and goals in work and in life. Going beyond the To Do list means showing how to hack productivity, live a meaningful life and find the true goal of becoming productive. Erik Fisher talks with people who implement productivity strategies in their professional and personal lives, for you to become inspired and instructed on how to move forward.
Here's an amazing episode to start: Episode 193: Action: Gregg Krech on Procrastination, Momentum and Taking Action
This podcast addresses the 'how-tos', of starting a business without money, experience, credibility or even without an idea. Every week successful entrepreneurs share strategies of how they built their businesses entirely from scratch, no silver spoons or gold cradles, no magic bullets and no monkey business. Just hard work with the right proven strategies that will help you become a successful entrepreneur. They also deliver an Action Guide for each episode so you can take advantage and know what action steps to take when you're done listening.
Here's an amazing episode to start: SFN212: The Secret to Selling & the Importance of Mindshare with Nathan Latka
- Advertisement -