London is, without a doubt, one of the most iconic cities in the world. In addition to being home to Buckingham Palace, Oxford Street, and world-class museums, the UK capital remains the undisputed number 1 when it comes to Europe's biggest startup hubs. Its status is due to the volume of new/active startups, the amount of capital invested per year, and a massive concentration of international talent.
For this article, we took into consideration exceptionally promising startups founded between 2019-2021, as well as aspects such as team size, funding, growth rate, innovation, and market size. Although there are many startups killing it this year, here's our selection of 10 London-based startups to follow in 2021 and beyond:
Hopin
is an online event space that offers full conference capabilities: stages, networking, roundtables, sponsors, tickets, analytics, and sponsors. Since its founding in 2019, the scaleup has raised around €850 million and has scaled from six to more than 800+ employees in 47 countries, and grown a customer-based of more than 100,000 organizations as well as millions of attendees showing up for events each month. Thanks to its success especially during the pandemic, Hopin has acquired companies like Boomset, Attendify, Streamable, jamm, and StreamYard to become an all-in-one event management platform. 
SaltPay
is an innovative payments company that enables SMEs to access an ecosystem of speedy services to automate their operations and grow profits. The fintech startup aims for a personalised service and products designed to support businesses at each stage of growth. Since its founding in 2019, SaltPay has grown to a team of around 300 employees and has raised over €546 million. The goal is to empower small businesses, too often neglected by big service providers, helping them avoid paying too much for payments in hidden fees and helping them thrive.
HealthHero
provides a full spectrum of primary care services delivered through a suite of digital tools, formed from a combination of leading clinical businesses. Born in 2019, the healthtech startup has grown to a team of over 230 employees and has raised around €128 million. Earlier this year, HealthHero acquired Paris-based Qare to become one of Europe's largest telehealth companies. With direct-to-consumer, business-to-business, and business-to-government offerings, HealthHero is providing a holistic clinical offering including GP support, prescription services, mental health consultations, and musculoskeletal specialists.
Omnipresent

automates the manual tasks of global employee management, helping companies to employ remote talent anywhere in the world. It provides employees with access to home comforts such as local healthcare and social contributions while working for a global team. With the 'OmniPlatform', managers can view operations and data for all their international and remote employees in one place. Employees can use the platform to manage all aspects of their employment relationship, from onboarding to off-boarding, benefits to expenses. Created in 2019, the startup has raised over €15 million to reduce management overload by covering all of the local employment needs.
Primer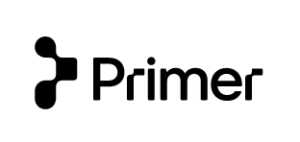 is an open automation platform for payments, enabling users to build end-to-end payment flows with no code. It's overall a payment infrastructure software for third-party payment providers. Their API enables the centralisation of all payment choices and infrastructure in one place, reducing the cost and confusion of multiple payment methods. It also allows sellers to quickly integrate new methods, such as cryptocurrencies. Launched in 2020 by ex-PayPal employees, the fintech startup has raised over €20.7 million and has adapted a remote-first culture, with more than 70 employees across all continents.
Clim8 Invest
enables sustainable investing, allowing individuals to invest in industries that work towards fighting climate change. The platform provides a simple way to invest in a targeted portfolio of publicly listed companies that are already making an impact in tackling climate change. Sectors covered by Clim8 include clean energy, clean technology, sustainable food, smart mobility, and recycling. Founded in 2019, the sustainability startup has raised over €15.5 million to have a positive impact on climate change by moving billions in investments into clean energy and truly green, sustainable companies.
Emitwise
is an AI-powered software platform that addresses corporate exposure to carbon. Its technology empowers companies to drive emission cuts through their operations and supply chain, enabling them to meet carbon targets faster and support the transition to a low-carbon economy. It helps companies to automate the measurement, reporting and reduction of greenhouse gas emissions, to underpin corporate climate action, overall tracking the carbon footprint of business operations and investments in real-time. Founded in 2019, the team has raised over €5.5 million to help businesses respond to the climate emergency.
Proxymity
is an investor communications platform, connecting issuers, intermediaries and investors in real-time, via a digital pathway which creates more efficient, more accurate, and more transparent solutions. Instead of in-person meetings, emails and long voting processes, shareholders can access agendas digitally and vote in real-time. The platform authenticates and counts votes automatically. Founded in 2020, the team has raised over €17 million to streamline, simplify, and secure the process of shareholder proxy voting.
Generation Home is a mortgage lender on a mission to transform the housing market. The proptech startup is broadening access to homeownership for aspiring first-time buyers, simplifying the home-buying process, and promoting customers' financial wellbeing through the smarter management of their home finances. Founded in 2019, the team has raised over €32.7 million to empower homeowners to track and manage their mortgage and housing wealth. ​Whether they want to upsize, raise capital or get mortgage-free, Generation Home updates them with tailored products to choose from as their goals and finances evolve.
Visionable
is reimagining health and social care for an increasingly digitally connected future. The healthtech startup aims to bring together every aspect of healthcare, giving professionals and individuals access to all the information they need for a better patient outcome and also to address the issue of fragmented health systems. Visionable's solutions can be used from initial consultation, through to hospital treatment and at-home care. Founded in 2019, the team has raised €16.5 million to bring people, technology and healthcare together.
By the way: If you're a corporate or investor looking for exciting startups in a specific market for a potential investment or acquisition, check out our Startup Sourcing Service!
- Advertisement -