No matter the industry, size, product, or service, all startups have one thing in common: They all want to grow! To make a business grow and scale takes a lot of hard work, dedication, and strategy. It's no secret that marketing plays a key role when aiming for strong growth and success.
Most startups already know, or should know, the basics of marketing and how to get their products and services out there, find the right target group and build an audience. Your marketing teams' job is to define their buyer persona and to come up with strategies on how to approach them through different channels and actions. It may sound simple, but successful marketing also requires a lot of experimentation and attention to detail. 
Beyond having a talented and restless marketing team, startups should always look for helpful tools to enhance their performance. Luckily, there are thousands of SaaS companies developing all kinds of marketing-related solutions to help businesses better understand their customers, create and manage campaigns, and track performances, among other many things. 
Looking into all different features, advantages, and pricing, we've selected 15 awesome marketing solutions that can help you boost your company's growth. Here you go:
StoryChief
StoryChief is a content creation and distribution tool for marketers, publishers, and bloggers. Using StoryChief, content creators and marketing professionals can create and push articles to different publishing channels like their website, mobile pages (Apple News, Facebook Instant Articles, Google AMP), Medium, and emailing.
StoryChief's product empowers multi-channel marketing and content collaboration, with functionalities such as the content calendar, SEO copywriting, social media management, analytics and reporting, content data management, and all kinds of integrations like WordPress or Shopify. It also has a universal editor that lets users easily create stories, making them look as they should on each different channel and measure the impact and ROI in one place. Try StoryChief now!
Plans and Pricing:
Team Plan – For B2B marketing teams looking to generate more leads for their sales team, for €90/month.
Agency Plan – For B2B marketing agencies looking to deliver and execute effective content marketing strategies for their customers for €225/month.
Custom Plan – For larger teams looking for dedicated onboarding and custom integrations through StoryChief's APIs for €750/month.
Audiense
Audiense helps marketers and consumer researchers to develop relevant strategies focusing on consumer segmentation. Audiense combines insightful social data sources with cognitive and machine learning to empower businesses to find and understand their audiences. 
With the 'Audiense Insights' tool, businesses can explore the different segments within each audience, understand common characteristics, compare segments with baselines or other audiences, and identify relevant online/ offline marketing channels to increase engagement and customer acquisition. On the other hand, with the 'Connect' solution, users can create their own custom chatbots, build and explore communities with analysis, management, and advanced monitoring, and develop acquisition strategies on Twitter and Instagram. Try Audiense now!
Plans and Pricing:
Free – Includes a limited version of Twitter Marketing and Audience Insights.

Twitter Marketing – Empowers users to boost performance on Twitter for $79/month.

Premium – Focuses on audience segmentation and profiling reports with social data for $696/month.
Spott
Spott tackles the complexity of customers' short attention span by allowing businesses to turn their marketing assets into interactive content without coding or design skills. Users are able to publish their content on as many channels as they can, being owned, paid, or shared, allowing their visitors to engage with every part of the content, directly improving website performance, user engagement, and conversion.
For those businesses working with a lot of products, Spott also offers a product feed that automatically adds new items and keeps everything up-to-date. From videos, images, and even PDFs, businesses can follow the performance of each of the interactive elements to get their maximal ROI on their produced content, understand and benchmark the performance of each channel based on their content. Try Spott now!
Plans and Pricing:
Essentials – To get more recurrent visits and improve conversion for €29/month.

Professional – Allows businesses to leverage interactivity at scale by engaging their audience on various channels for €229/month.

Business – Designed for marketers to become experts and create interactive ads for an unlimited amount of clients for €749/month.
Partnerstack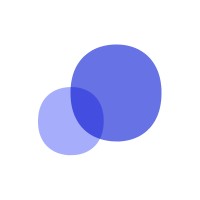 PartnerStack empowers businesses to reach more customers through partnerships. The platform provides companies with the tools required to build, manage, and scale channel partner programs, bringing companies and channel partners together to create scalable growth.
PartnerStack's marketplace helps SaaS companies to find the right partners to work with and empowers partners to sell more of these companies' products with affiliate programs. Companies can track partner links, leads, and deals, embed customer loyalty programs directly into their product and sell directly through distributor networks with the PartnerStack API. Try Partnerstack now!
Plans and Pricing:
All memberships include partner payouts and compliance, partner and resource management, and anti-fraud. They work with every customer to create a plan tailor-made for their business, pricing ranges from $500 up to $1500/month. 
Essentials – Includes tools to launch the first program.

Growth – Allows businesses to integrate their CRM into deal management. 

Enterprise – Enables custom integrations, multiple partner types, and groups, and application management.
Omnisend
Omnisend is an easy-to-use email marketing platform for small and medium e-commerce sites. There is no need to code, design, or build anything, as Omnisend integrates with your store and enables data-driven e-commerce email marketing. Users can create newsletters 10 times faster with Omnisend's email builder and increase their sales with automated emails, segmentation, and SMS. 
E-commerce businesses can segment their customers based on their shopping behavior and more properties to improve conversions with well-targeted, personalized content. Users can also add SMS and more channels right next to the emails using the same platform and provide a consistent, omnichannel customer experience. With one-click integrations, pre-built workflows, simple drag, and drop editing, and data sync, e-commerce sites can improve conversion, retain more customers and build better relationships. Try Omnisend now!
Plans and Pricing:
Free – Includes email campaigns, signup forms, reports, segmentation, and analytics

Standard – Includes

Marketing automation, pre-built workflows, SMS (International), A/B testing, 24/7 email, and chat support for $13/month.
Pro – Includes free SMS credits, web push notifications, audience sync for Facebook and Google, advanced reporting, and a Customer Success Manager (from 15K subscribers) for $80/month.
Enterprise – Includes email account migration, Customer Success Manager, deliverability support, and custom IP address for a custom price.
Moosend
Moosend is an email marketing and marketing automation platform helping SMEs and startups to engage email subscribers and grow their businesses.
With Moosend teams can easily manage multiple email campaigns and mailing lists, as well as design and send striking, responsive newsletters created on the built-in campaign editor. Users get free access to dozens of newsletter templates designed to minimize the time spent on creating email communications.
With Moosend's intelligent marketing automation and website tracking, teams can exceed performance goals, increasing conversion rates with Cart Abandonment reminders, boost average order value with Upsell/Cross-sell sequences, establish brand loyalty as their competitive advantage with custom Loyalty sequences, and more. Try Moosend now!
Plans and Pricing:
Free – Includes unlimited emails, sign-up, and subscription forms, reporting, and analytics.
Pro – Plus landing pages, transactional emails, phone support, SMTP server, 5 team members for only $8/month.
Enterprise – Plus custom reporting, Account Manager, onboarding and migration, 10 team members, service-level agreement, and other premium features for a custom price.
PixelMe
PixelMe is an URL shortener that embeds retargeting pixels into shortened links. Businesses can brand, share and track their own branded short URLs and retarget anyone who clicked on their links. This also includes managing specific ads on Facebook, Twitter, LinkedIn, and Google targeting those who clicked on these specific links. 
Retargeting helps businesses to target people who have already visited their website and generate more sales. PixelMe empowers businesses to retarget, even if they are running ads on a 3rd party platform like Amazon, Kickstarter, Spotify, or YouTube. With PixelMe, brands can connect their custom domain, create a shortened link with their brand, customize the end of the URL and edit the link preview. Try PixelMe now!
Plans and Pricing:
Starter – Includes 500 branded links and 2 custom domains for $29/month.

Growth – Includes up to 5000 branded links and 5 custom domains $69/month.

Scale – Includes up to 50K tracked clicks per month, 10 custom domains, and sub-accounts for $149/month.

Enterprise – Includes unlimited branded links, more than 10 custom domains, and more than 3 micro landing pages for a custom price. 
Users can also choose an annual plan, saving up to 40%.
Adzooma
Adzooma 
is an easy-to-use ad platform, helping businesses to optimize Google, Facebook, and Microsoft ads.
Their mission is to provide marketers with a more efficient way to manage all accounts, without switching between different pieces of software, allowing them to track, analyze, optimize and increase the profitability of their digital marketing campaigns. 
Adzooma offers a variety of features for PPC management and ad management tools, allowing businesses to automate manual tasks, get custom alerts to changes, access reporting in minutes, having a clear vision of their ad performance. Try Adzooma now!
Plans and Pricing:
Adzooma's pricing plans begin at $299 per month, and you get everything you need to start your Google Ads campaign. You'll also get $75 of free advertising in your first month, as well as a monthly $180 limit on ads in general.
Adzooma for Marketers

Adzooma for Agencies
Both memberships are available for free registration.
Leadfeeder
Leadfeeder is a website visitor analytics software that shows marketers the profiles or companies visiting their website, how they got there, and what pages they clicked.
The software combines lead generation, account-based marketing, and sales intelligence tool. Leadfeeder automatically removes bots, ISPs, and other sources of traffic which won't provide you with quality leads. Teams can also filter and hide companies themselves to only see – and pay for – quality leads.
Leadfeeder's platform integrates with multiple tools such as Google Analytics, MailChimp, Pipedrive, Salesforce, Slack, and HubSpot. Try Leadfeeder now!
Plans and Pricing:
Lite – Includes a basic version of Leadfeeder with limited features that shows the last 3 days' worth of leads only for free.
Premium – Includes all features for €63/month. You can start with a free trial and if you do nothing you will be downgraded to Lite after 2 weeks.
Maropost
Maropost is a cloud marketing automation platform that helps Business-to-Consumer (B2C) companies acquire, engage and convert prospects and customers across multiple channels like email, social, web, and/or mobile. Marketers can easily create customer journeys, send targeted emails and SMS, and optimize campaigns.
Using Maropost, businesses can create forms, custom landing pages, managing and scheduling social media campaigns, tracking and reporting. The email marketing automation platform empowers marketers to improve conversion rates through industry-leading inbox deliverability, advance reporting, segmentation, list and template management, and A/B testing. Try Maropost now!
Plans and Pricing:
Essentials

Professional

Enterprise
All memberships include email marketing and management, marketing assets, and content. Pricing variations depending on mobile marketing, automation, and audience management features, going up to $500/month. Contact the sales team to get a quote on your estimated price per month.
Verblio
Verblio is a content creation platform that provides engaging and effective content to power modern content marketing, with a focus on quality writing and SEO. With a wide network of industry expert writers, Verblio produces multimedia content in hyper-niche fields.
The process is simple: businesses tell Verblio about their audience, voice, and personality, also sharing their website, CTAs, SEO requirements, and style guides. Other details such as word length, keywords, and the number of pieces per month help build a plan for each business. Verblio then provides each business with a content plan designed to help them achieve their goals. Try Verblio now!
Plans and Pricing:
Pricing depends on word length, pieces per month, and additional services such as hand-selected stock photos per piece, back-end SEO optimization, or CMS formatting and publishing.
Prices range from $34.95 for short blog posts and website content, up to $360 for thought leadership, ebook chapters, and white papers. Customers can choose to be billed monthly or annually, saving up to €1000 a year.
Landingi
Landingi aims to help businesses to achieve specific targets: To sell, lead generation, traffic redirection, get feedback and go viral. It simplifies the process of creating a landing page for any marketing campaign purpose without needing a designer and web developer.
Landingi provides marketers with a drag & drop editor to create landing pages, mobile pages, pop-ups, and funnels, plus dozens of templates, A/B testing, and a large list of integrations with other apps such as Hubspot, Mailchimp, Pipedrive, Salesforce, and Google Analytics. Try Landingi now!
Plans and Pricing:
Agency – For agencies, integrators, and resellers to launch offers and scale customer service for $149/month billed annually.
Automate -For marketing pros to automate processes and boost conversions at all levels of the customer journey for $79/month billed annually.
Create – For business owners and smaller companies to build high-converting campaigns that increase sales for $55/month billed annually.
Sendinblue
Sendinblue is a cloud-based digital marketing platform aiming to help businesses to optimize customer engagement. It covers the entire chain, from the creation of a newsletter to analysis and reporting tools to targeting modules that enable businesses, eCommerce sellers, and agencies to build customer relationships through digital marketing campaigns, transactional messaging, and marketing automation. Try Sendinblue now!
Sendinblue includes tools to create, design, and automate email marketing, CRM,  segmentation, landing pages, and sign-up forms, optimizing conversion. Users also get access to A/B testing tools, open and click-through reports, and real-time analytics.
Plans and Pricing:
Free – Unlimited contacts and up to 300 emails per day.
Lite – No daily sending limit, email support, A/B testing, advanced statistics. Pricing starts at €19/month.
Premium – Everything in Lite plus Marketing automation, Facebook ads, landing pages, and multi-user access. Pricing starts at €49/month.
Enterprise (custom pricing) – Everything in Premium plus a custom volume of emails, priority sending, 20+ landing pages, access for 10+ users, Customer success manager, and more.
MarketMuse
MarketMuse
is an AI platform that transforms content planning, creation, and optimization. Publishers, content creators, and e-commerce managers use MarketMuse to find improvements in search performance, saving hours of keyword research, and reducing the cost of paid search.
The platform identifies content quality issues on a business' site and builds blueprints that show marketers exactly how to write to cover a topic comprehensively. SEOs can plan content to increase organic traffic, control all links and redirections, and measure the content quality of all pages. Content Strategists can identify content strengths and weaknesses, and create content briefs for writers in minutes. Editors and Marketers can measure content quality and compare it with competitors. Try MarketMuse now!
Plans and Pricing:
Optimize – Content performance optimization. Pricing starts at $79/month.
Plus – Finding and monitoring gaps and stand-out content, content writing strategy optimization. Pricing starts at $179/month.
Pro – All of the content intelligence and planning for a force-of-one or small team. Pricing starts at $499/month.
Premium – Advanced features, unlimited users, intelligent content strategy, and planning for teams of all sizes. Pricing starts at $999/month.
Outgrow
Outgrow helps marketers create interactive calculators, quizzes, recommendations, polls, and chatbots to increase customer engagement and generate more leads. Its drag and drop builder and custom managed service allow businesses to quickly create highly engaging and value-driven Cost Estimators, Savings/ROI calculators, and other types of online interactive content.
Marketers can increase lead conversion rates using Outgrow's 1000+ pre-optimized templates. They can also give personalized answers to their customer's most pressing questions while qualifying leads and get customer insights, segment their audience and integrate their data with over 1000 tools. Try outgrow now!
Plans and Pricing:
Freelancer limited – 3 content types, 5 content pieces, 1 user, and standard integrations for $14/month.
Freelancer – 7 content types, 6 content pieces, 1 user, and other basic features for $25/month.
Essentials – 8 content types, unlimited content pieces, 3 users, and 90K leads per year for $95/month.
Business – All content types, unlimited content pieces, 10 users, and more premium features. Pricing starts at $600/month.
Looking for more promising startups? If you're a corporate or investor looking for exciting startups in a specific market for a potential investment or acquisition, check out our Startup Sourcing Service!
- Advertisement -