Described by some as 'the true jet engine' of the Nordic tech scene, Sweden's startup scene is rapidly evolving and is slowly emerging as one of Europe's competitors to the US's Silicon Valley. Reasons include world-famous technology education, work-life balance and the necessary resources to build global companies. The successes of Skype, Spotify and King (Candy Crush) have paved the road for a thriving startup ecosystem and a startup culture that is highly attractive to aspiring entrepreneurs.
Here are 10 Swedish startups, all founded after 2018, that are currently gathering momentum and are worth paying close attention to in 2021 an beyond.
Curb – With a vision to create the future of restaurants, tailored for delivery, Curb is a food delivery business based on a dark kitchen operation. Founded in May 2020 by Carl Tengberg and Felipe Gutierrez, the startup creates all its food concepts, building them from the ground-up using insights and data, and tailoring each to changing consumer demands. Recently, the startup raised a €3.2 million investment by EQT Ventures, to be used for extensive growth across Europe, given the boom the food delivery industry is experiencing.
Estrid – With 1 in 3 women regularly buying men's razor's, Estrid have stepped in to save the shave. Estrid (founded in 2019) is Scandinavia's first female razor brand offering body-positive, sustainably sourced, vegan razors on subscription. Its razors, available in an assortment of fun colours – blush, peach, lemonade – have five blades, and are based on cocoa butter, aloe vera, and shea butter. In addition, the razor's nature-inspired ergonomic design also makes for easy use. Things are looking good for the subscription e-commerce business as in December 2020 they raised a whopping €15 million.
Juni – Founded in Gothenburg in 2020, Juni was created to address the shortcomings of traditional banking services that represent a hurdle for many e-commerce and online marketing entrepreneurs. The banking app provides a centralized overview of all your bank accounts, networks and payment services, as well as debit card, cash flow management, invoice and bank statement matching, and liquidity management. Hoping to become the financial companion of entrepreneurs in this space, the startup raised a €2.1 million in seed funding in 2020.
Occtoo – Occtoo (founded in 2019) is changing the way customer experiences are made with their product that fast forwards companies' digital initiatives. Built on a modern, server-less, SaaS–based architecture, Occtoo helps companies build customer experiences for all channels. It then delivers predictive and personalised content in real-time, based on customer insights, third-party segmentation data, and geo-location, thus creating personalised user experiences. The team landed around €2.1 million in 2020 to take their solution to the next level.
Vembla – Founded in Stockholm in March 2019, Vembla is an instant home delivery service, with the promise of delivering orders in an hour. Vembla comes in the form of an app that partners with local grocery stores in Sweden. Customers who shop at these stores use the Vembla app to order the groceries and pharmaceuticals, while Vembla "shoppers" go in and pick up the order after them and deliver it. The pandemic pushed online grocery shopping to record heights this year and Vembla has used this opportunity to make grocery shopping easy, quickly and smoothly, partly also thanks to its around €915K raised in 2020.
Voi – Stockholm-based Voi provides an electric scooter-sharing service that can be accessed easily through its app. Founded in 2018, Voi is a part of the fastest-growing worldwide consumer phenomenon: e-scooters. As e-scooters are finding their place in the urban transport map, Voi raised more than €132 million in Dec 2020 to offer a convenient and safe mode of transport across Europe. Their latest feature: a helmet selfie feature which uses AI to determine if a customer is wearing a helmet during an e-scooter ride and then rewards them for good behaviour.
Kreditz – Kreditz, founded in 2018 and led by CEO Roni Zacharion, has developed an app-based "person-to-person" solution for credit assessment. The app helps businesses to validate their consumer and small-medium business customers by analyzing open banking data, along with transactional data to get an idea of income levels, credit scores and to help satisfy Know-Your-Customer (KYC) regulations. The company is currently working with 5000 banks in 37 countries, putting its €1.8 million funding round from 2020 to use.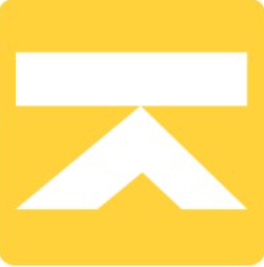 Flower – This Stockholm-based startup is all about smart electricity contracts. Its mission? To drive the sustainable energy transition and contribute to Sweden's electricity supply. Founded in 2020, the team has created a unique carbon accounting technique, compensates for its customers' electricity-related CO2 emissions, and helps electric vehicle owners to earn money by balancing the electricity grid. The recently startup landed €500K to take its actions even further.
Volta Trucks – Founded in 2019, this automotove startup offers electric trucks for sustainable cities. Its fully-electric large commercial vehicle is especially manufactured for inner-city freight and urban distribution. In January 2021, the team secured around 16.6 million, which it plans to use to push forwards with vehicle development, industrialisation plans, and the expansion of its commercial operations.
Volta Greentech – Founded in 2018, Volta Greentech is on a mission to battle global warming – by reducing methane emissions from cows. Did you know that there are 1.5 billion cows on the planet that together burp out 5% of the world's greenhouse gas emissions? The startup tells us that that's 2x more emissions than the world's fleet of airplanes. Having landed around 500K in 2020, the startup's just secured another seed round of 1.18 million to work with the beef and dairy industry.
By the way: If you're a corporate or investor looking for exciting startups in a specific market for a potential investment or acquisition, check out our Startup Sourcing Service!
- Advertisement -