Sweden is the most populated Scandinavian country with 10 million people, and Stockholm is considered both Sweden and Scandinavia's capital. Globally recognised as one of the most innovative, safe and wealthy countries, Sweden is also becoming a Northern European centre for startup activity. 
Sweden's startup scene is rapidly growing for two main reasons: innovation and leadership. On the innovation side, its strong cultural connection to science and education, along with its government's forward-thinking policies, help its startups be on the cutting edge of new technologies and big data analysis. This further accelerates innovation within the industry. Its leadership culture promotes an open dialogue between startups and the government and encourages a broad exchange.
The relatively small national market is one of the reasons why Swedes (alongside their Scandinavian neighbours) think global from the get-go. In a Financial Times interview, the founder of iZettle, also Sweden-born, mentioned that this "think global" mindset can be easily understood by ABBA: "The way they did it was to write songs in English. The way we do it is making our services available to anyone, not only Swedes." That's a great approach!
Sweden's laws and regulatory framework for starting a business make it easy to grow into a globally operating corporation. Whether you're a first-time entrepreneur or part of a global team of business specialists, Sweden is the most accessible place to set up a company. When compliant with the taxation authority, it can take 5 minutes to register a company online. Maybe this is why Sweden has the highest number of startups per capita after Silicon Valley. While Stockholm is the most important city for startups, it's interesting to see Gotheburg and Malmo starting to catch up. 
ABBA and IKEA paved the way for companies like Skype and Spotify, and these walk so King, Klarna and many others can run. 2022 looks quite promising for Sweden-born startups; let's get to know the most promising Swedish startups (founded post-2017) for the year ahead!
Mindler – Founded in 2018 in Stockholm, Mindler began with the goal of ensuring that everyone, regardless of where they reside or their circumstances, could get access to a psychologist. The solution combines cutting-edge psychological expertise with digital technology to enhance access to effective mental health treatment and ensure that people receive the best possible care when they need it. With total funding of €10.9 million, Mindler last raised a Series A of €8.5 million in April 2022 to expand to other European countries.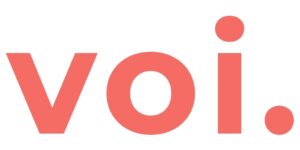 voi. – Also founded in 2018 and in Stockholm, voi. aims to build a system of electric-powered scooters that will provide an inexpensive, sustainable, and exciting way to commute while also assisting people in reducing their carbon footprint. On top of that, it helps cities develop a more sustainable transportation network. With a total of funding of €462 million, voi.'s last Series D reached €103 million to further expand the service across Europe.
Anyfin – Born in 2017 in the centre of Stockholm, Anyfin is a fintech startup that aims to help people achieve a good economic situation. The platform uses modern technologies to help its customers get the most out of their money so that they can put it to good use. Anyfin has raised a total of €95 million, its last round being a Series B of €40 million to expand to its neighbour countries and Germany.
Juni – The second fintech startup on the list is Gothenburg-born and based and is barely a year old. Founded in 2020, Juni is a financial companion for digital entrepreneurs that wish to make smarter decisions, scale up their business, and use the full potential of digital commerce to their advantage. In a year, Juni has raised €68 million, with the last round being a Series A valued at €46.5 million to expand globally.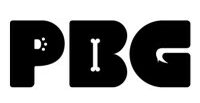 PetBuddy Group – Born in 2018 in Stockholm, PetBuddy Group is a D2C pet care group of sustainable brands with the mission to do good for pets, pet parents and the planet. The startup offers all-natural personalized pet food subscriptions as well as curated monthly treat boxes for paw parents to spoil their dogs. With total funding of €2 million, PetBuddy Group recently raised a Seed round of €950k to continue building their product and service and expand across other European countries.
Docly – Born in Malmo in 2018 and with a seed funding of €15 million, Docly allows professionals to give digital healthcare 24 hours a day, seven days a week. Founded by doctors, Docly aims to drive innovation in digital healthcare globally by streamlining the work of healthcare professionals — enabling them to focus on the patients more efficiently. 
Memmo.me – Founded in Stockholm in 2019, memmo.me is a platform that allows users to send and receive personalised video messages from creators, actors, athletes, musicians, and other celebrities. Creators can also offer social media partnerships and sell their products, merchandise, and services through the site. In two years, memmo.me has raised a total of €20.6 million of funding, the latest round being in August 2021, with of €9.2 million Venture round. 
Teemyco – Born in 2019 in the Swedish capital, Teemyco is an online-based platform that connects employees online. It's a virtual workspace that allows team engagement in real-time, no matter the location. Hybrid and home working has been a revolution that's here to stay, and companies are going to increasingly need tech offerings like Teemyco to keep staff engaged. Teemyco has raised a total of €3.7 million in three rounds, the latest one in June 2021 when the company raised €2.3 million in a seed round.
Volta Trucks – Founded also in 2019, Volta Trucks is an automotive company offering electric trucks for sustainable cities. They aim to be a leader in zero-emission transport, reduce the effects of global warming, and make our cities safer, healthier, and more pleasant for everyone. In a little more than two years, Volta Trucks has raised a total of €61.6. million in three rounds, the latest being a Series B of €37 million in September last year. 
Vembla – Also born and raised in the country's capital in 2019, Vembla is a marketplace where users can order groceries and everyday items from local businesses and deliver them in minutes. Vembla promises a 10-15 minute delivery time and the best quality products with a fully electric fleet of bikes. In four rounds, Vembla has raised a total of €2.4 million, the latest one being a Seed Round of €1.3 million in May 2021. 
By the way: If you're a corporate or investor looking for exciting startups in a specific market for a potential investment or acquisition, check out our Startup Sourcing Service!
- Advertisement -