Aside from world-famous technology-boosted education, work-life balance and IKEA and ABBA, Sweden is home to success stories like Spotify and Klarna. Its thriving ecosystem has proven its potential to be the perfect place to build fast-growing global companies. 
Today, we're zooming in and exploring its capital, Stockholm, which previously made it into our annual ranking of Europe's biggest startup hubs.
For this article we've scouted exceptionally promising early-stage startups based in Stockholm, founded between 2018 and 2021, taking into consideration team size, funding, growth rate, innovation, and market size. And here comes our selection of 10 Stockholm-based startups to watch in 2021 and beyond:
Voi Technology
is creating a system of electrically powered scooters around urban centers to provide an affordable, sustainable, and exhilarating way to commute. They do all this, while helping people to reduce their carbon footprint and ensure cities to have a more sustainable transportation network. The electric scooter-sharing service can be accessed easily through its app and helmet selfie feature uses AI to determine if a customer is wearing a helmet during an e-scooter ride – before then rewarding them for good behaviour. Founded in 2018, Voi has raised more than €340 million to offer a convenient and safe mode of transport across Europe.
Mindler
believes that everyone should have the chance to see a psychologist, regardless of where they live or what their circumstances are. The mental health startup, founded in 2018, combines digital technology with leading-edge psychological expertise to increase access to effective treatment for mental health problems and enable people to get the best possible help when they need it. Since its founding, the team has raised over €11.2 million to become Sweden's largest digital psychologist clinic, with over 250 licensed psychologists, treating patients in over 20 different languages.
Volta Trucks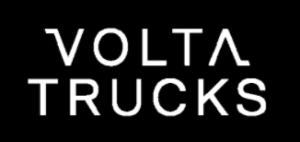 offers electric trucks for sustainable cities. Its fully electric large commercial vehicle is designed for inner-city freight and urban distribution. Without tailpipe emissions, engine noise, or bulky diesel engines, the vehicles are meant to be safer for drivers, pedestrians, and cyclists. Founded in 2019, the automotive startup has raised over €21.2 million. Their 'Truck as a Service' solution provides fleet managers with frictionless electrification of their vehicles, maximising the uptime and operational efficiency of the vehicle. Plus, with a 'Total Cost of Ownership' lower than existing fossil-fuel trucks, fleet managers can deliver sustainability and profitability together.
Curb Food aims to create the future of restaurants. Tailored for delivery, Curb's food delivery business is based on dark kitchens' operation. Created back in May 2020, as the delivery industry boomed due to lockdowns, the team has raised €23.2 million. The startup creates all its food concepts from scratch using insights and data and tailoring each to changing consumer demands. They've defined themselves as "a kitchen full of kitchens, serving customers the world under one roof and in one bag – putting comfort back in comfort food", as they provide a wide variety of food menus, all made in the same dark kitchen. 
Volta Greentech claims that 1.5 billion cows on the planet together burp out 5% of the world's greenhouse gas emissions, 2x more emissions than the world's fleet of airplanes. The GreenTech startup is on a mission to battle global warming by making cows fart and burp less methane gas, using seaweed. Since its founding, the team has raised over €3.6 million to provide farmers with an entirely natural seaweed-based feed supplement to drastically reduce the methane emissions produced by dairy cows and beef cattle. Volta Greentech is supporting the agriculture sector in taking a massive leap in becoming sustainable.
Mendi
is on a mission to make every brain healthier. By providing cutting-edge technology for home use, Mendi helps people measure, control, train, and improve brain function. The health startup also helps increase overall brain health engagement and self-efficacy through education, goal-setting, and nudging. They do this while practicing Open Science, committed to absolute transparency in each and every step of the scientific process. Created in 2018, the team has secured nearly €3 million to develop and improve their easy-to-use headset and training app.
Vembla
is a marketplace with a vast selection of groceries and everyday goods from local retailers delivered to customers within minutes. Their instant home delivery service promises to deliver orders in an hour. Vembla creates partnerships with local grocery stores in Sweden so that customers can use the Vembla app to order groceries and pharmaceuticals, while Vembla 'shoppers' go in and pick up the order after them and deliver it. Since its founding in 2019, the team has raised over €2.2 million to make grocery shopping easy, quickly, and smoothly.
Estrid
is Scandinavia's first female razor and body care brand offering a fairly priced, cruelty-free, quality razor that is specifically made for women under a subscription model. All products are 100% vegan focusing on body-positive, sustainably sourced. Its ergonomic designed razors have five blades and are based on cocoa butter, aloe vera, and shea butter.  Launched in 2019, the subscription e-commerce startup has raised over €16 million to change the razor game and make hair removal an easy and enjoyable experience.
With women making up less than 25% of the tech workforce in Europe, imagiLabs is on a mission to push diversity among technology creators.  By giving coding superpowers to girls and nonbinary kids, the female-founded startup aims to equally empower the next generation to use technology to shape the future. Born in 2018, the team is building a mobile-first community targeting 300 million pre-teen girls worldwide with the goal of encouraging them to start coding. The imagi apps introduce Python programming through a visual and gamified learning journey, where colorful designs can be created and shared.
Mynt
offers smart corporate credit cards and spends management to small and medium-sized businesses with high card spend. Companies can handle expenses in real-time, set up unlimited physical or virtual cards with unique spending limits, and get full control of all transactions in real-time. There's no platform fee and 0% interest on card credit. The fintech startup offers 5x faster receipt management and automated accounting, not to mention up to a 10x higher limit compared to traditional corporate credit cards. Created in 2019, the team has raised over €5.3 million to help companies to save both time and money.
By the way: If you're a corporate or investor looking for exciting startups in a specific market for a potential investment or acquisition, check out our Startup Sourcing Service!
- Advertisement -