The European startup scene has recently witnessed some major success stories, and certain European cities have become home to thriving tech ecosystems. There's been a rising tide of confidence with the massive success of companies like Spotify in Sweden or Skype and TransferWise in Estonia.
Using the success of some of the best startups in Europe, people have become more confident in trying, failing and trying again. There are more entrepreneurs, investors and mentors than ever before and some regions like the CEE that did not have a tech ecosystem ten years ago, are now bursting with new ideas and investments.
Big startup hubs have emerged in the last few years and places like London, Paris, Berlin and Amsterdam have risen among the most startup-friendly ecosystems in Europe and on an international scale.
Here are 10 of the hottest European startups that have big ambitions to fulfill: 
NA-KD is a women's fashion brand built for Instagram with no physical store. The company is focusing on providing a unique e-commerce experience and has mastered influencer marketing – already hitting over 2.2 million followers. Based out of Gothenburg, NA-KD improved its global distribution solution by installing automated sorters, allowing it to increase its output capacity to respond to a fast-growing demand. After raising over €45 million in January 2018 to facilitate its rapid international growth, this Swedish company founded in 2015 closed another €20 million Series B round in July, strengthening its position as an international player. 
TravelPerk – This Barcelona-based travel management company has been growing exponentially over the past three years. It was founded in 2015 to streamline business travel – allowing companies to plan a business trip in a few clicks. TravelPerk's platform hosts the world's largest bookable travel inventory, allowing travellers to seamlessly compare, book and invoice trains, cars, flights, hotels and apartments from a range of providers including Kayak, Skyscanner, Expedia, Booking.com and Airbnb. With a €92.5 million Series C round closed in July 2019, the company plans on developing its product range and setting new standards in business travel. 
N26 – One of the biggest success stories in digital banking is certainly the Berlin-based company N26. Customers can create a free bank account in a few minutes, which is entirely manageable from their smartphone. They give clients the opportunity to choose between N26 You, a personal bank account with travel insurance, or the N26 Business banking for freelancers and the self-employed. Customers can enjoy free card payments worldwide at the best exchange rate. Founded in 2013, N26 has established itself as one of the leaders in the field of digital banking. The company has raised €621 million to date, closing a $170 million Series D round in July 2019 and becoming one of the world's most valuable fintechs.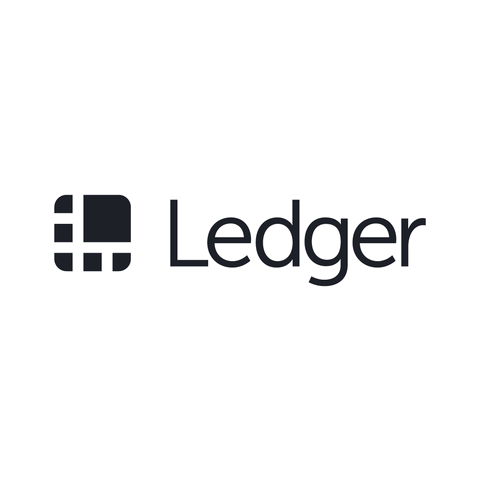 Ledger provides security and infrastructure solutions for cryptocurrencies and blockchain applications. Hype around cryptocurrency and blockchain technology is still strong among investors in Silicon Valley, Wall Street and Europe. No wonder, then, that Paris-based cryptocurrency venture Ledger has been in the spotlight ever since it was founded in 2014. The French company has developed hardware wallets, like the Nano X, to keep your crypto secure wherever you go. With a secured chip, and their custom operating system BOLOS that protects the device against malicious attacks, Ledger is now the first and only hardware wallet independently certified for its security by ANSSI, the French cybersecurity agency, and has raised €86.7 million since it was founded, including a €61 million Series B round in January 2018. 
Lilium Aviation is on a mission to create a world where anyone can fly anywhere, with the Lilium Jet, the world's first fully electric vertical take-off and landing (VTOL) jet. Designed to travel up to 300km and powered by 36 all-electric jet engines, Lilium is developing a next-generation air taxi that promises affordable inter-city travel which is faster than other mass transit systems. Co-founded in 2015 by Daniel Wiegand, Sebastian Born, Patrick Nathen and Matthias Meiner, Lilium is based near Munich, an internationally renowned high-tech mobility centre. The founding team met during their studies at the Technical University of Munich, where they shared a common vision to revolutionise the way we travel. Today, Lilium has attracted more than $100 million in financing and employs more than 300 people, bringing together a wealth of experience and expertise from around the world.
Glovo is transforming the way consumers access local goods, enabling anyone to get almost any product delivered in minutes. The on-demand logistics connect customers with independent local couriers who acquire goods from any restaurant or store in a city, as well as deliver urgent packages for a variable fee. With rapid international growth: Glovo is currently present in more than 23 countries across Europe, Latin America, Africa, and Asia, with a 1,200 person strong team across the globe. Founded in 2015, in April 2019 Glovo closed a €169 million Series D round, reaching a total of €321 million in funding.
Fretlink – Founded in 2015 in Paris, Fretlink is a SaaS solution for transportation that offers streamlined organisation of road freight through standardization, transparency and access to transportation data. Fretlink connects shippers to the largest hub of local carriers in order to bring a digital transformation to manage supply chains. Indeed, freight routing has become a major challenge for many European companies and the French SaaS aims to digitise every step of the transportation chain to give better control over companies' flows. The road transit specialist raised €25 million in a Series B round in April 2019 from the corporates Edenred and TIP as well as existing investors including Daphni, Elaia Partners, Breega Capital, The Family, SGH Capital and Tekton Ventures. Also participating in the round was the Weaving Invest fund and the business angel F Grinda.
Northvolt – The future of energy and mobility is currently being debated and players like Northvolt will play a huge role in promoting green, renewable energies. Northvolt is on a mission to build the world's greenest battery cell – recyclable and with a minimal carbon footprint – to store renewable energy. Former Tesla manager Peter Carlson founded Northvolt in 2016 and his company recently closed a massive $1 billion growth equity round led by Volkswagen Group and Goldman Sachs to further develop its batteries. Its total funding has reached €960 million, making Northvolt one of the newest unicorns in Europe. 
TIER Mobility – Scooters have embarked on a global e-mobility movement and the trend is on the rise. Tier Mobility is one of the companies offering a sharing platform for electric scooters. Since it was founded in 2018, the Berlin-based electric scooter rental startup has successfully reached two million users and currently has a presence in more than 20 cities in Europe, with around 10,000 Tier scooters on the streets. To date, Tier has raised around €30 million. Its backers include Whitestar, Northzone, Speedinvest and Point Nine. Most recently, Formula 1 World Champion Nico Rosberg became an investor.
Back Market – This startup competes with the US-based eBay and Amazon, connects sellers of used devices (smartphones, tablets, game consoles, etc.) with repairers. The products are refurbished and put on sale on the startup's website for 30-70% less than the current market price. Back Market has the ambition to create a global brand in the refurbished market, which implies developing in North America, explained the co-founder and CEO of the young company Thibaud Hug de Larauze. Founded in 2014 in Paris, the startup raised €41 million in June 2018. Groupe Arnault, Eurazeo, Aglaé Ventures and Daphni participated in the funding round.
By the way: If you're a corporate or investor looking for exciting startups in a specific market for a potential investment or acquisition, check out our Startup Sourcing Service!
- Advertisement -