The landscape of working conditions and company benefits has changed a lot in recent years, and new perks in the workplace have revolutionised work dynamics and brought a new definition to the word "benefit". We've all seen the images of Google's employees riding bicycles, or Facebook's teams having a blast in table tennis competition. But their European counterparts are not lagging behind. From educational grants to well-being packages, European companies are providing their employees with benefits that can seriously make a difference when choosing a workplace. Here are 10 of them:
N26 – Europe's first completely mobile bank, N26, is also quite popular when it comes to choosing a startup career. As one of the fastest growing startups in Europe with offices in Berlin and Barcelona and soon to launch the product in the US. All employees receive the N26 black card, discounted language and gym classes and a professional development budget with the freedom to spend it in the way they believe will benefit their career the most. Fresh fruit and drinks are available in every office, and the pet-friendly workplace also hosts local community events. Each week there are company-wide brown bag lunches where employees can share experiences and ideas that they're working on.
Spotify – Known as the dream workplace for music geeks, Spotify is definitely an environment where music is appreciated. In 2014 Universum placed Spotify on its top 10 best places to work in Sweden list, and for a good reason. Excellent health insurance, a maternity and paternity plan and stock options are all part of its the employment plan, along with free snacks, video games, and ping-pong tables. But when it comes to music, they are the best. From free concert tickets, music hackathons, and a music room to blow off steam by listening to Beyonce while having your lunch.
Hello Fresh – If you're a foodie and hate office jobs, then HelloFresh is the place for you. The leading global provider of fresh food at home was recognised by Glassdoor as one of the best places to work in 2019. Known for its millennial company culture, Hello Fresh offers its employees a casual atmosphere, flexible schedule, health and life insurance, great coaching and training opportunities and excellent pay structure. Bonus: fun company social events.
Auto1 Group – With a workforce of 4,000 in over 30 countries and a stock of more than 30,000 cars, AUTO1 Group is Europe's leading used car platform. At its office in Berlin, employees from more than 55 nationalities are enjoying a fast-paced and ambitious atmosphere. To foster a culture of learning and teamwork, the company also provides a budget for professional development, events like annual company party, team nights and much more. Free fresh fruits and drinks, as well as other benefits such as discounts on AUTO1's car stock, are also made available to employees.
BlaBlaCar – BlaBlaCar has revolutionised the way carpooling works around the world and on its way it has picked up more than 600 employees. From a warm welcome during the Onboarding Days to your last day at the office, BlaBlaCar will make sure it counts. Perks include BlaBlaBreak, yearly team gathering for an unforgettable weekend, BlaBlaSwap, yearly office swap in another BlaBlaCar office of your office, bi-Weekly BlaBlaTalks, free carpooling, BlaBlaTime, weekly global meeting and many more.
Deliveroo – The online food delivery company has transformed the food sector and made it so easy to get a takeaway meal. Based in London, but operating in more than two hundred cities worldwide, Deliveroo has a staff of over 5000 people, both behind the desk and on the streets. For the office people, there is a flexible working atmosphere, pension plan and health insurance, annual leave and sick pay, job training and employee discounts. For its riders, free accident insurance and courses on OpenClassrooms for free.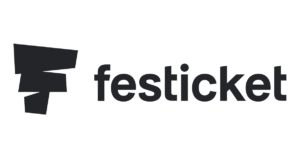 Festicket – Europe's leading music festival travel platform, Festicket offers a fast-paced and dynamic place to work with an enormous amount of benefits for its employees. Here are some of them: 25 days holiday per annum, 15 sick days per annum, cycle-to-work scheme, free breakfast, free tickets for music festivals worldwide, fun monthly company events, free festicket t-shirts, jumpers, regular ping pong tournaments, remote working days, and weekly friday drinks. You also get an extra holiday for your birthday.
Flixbus – One of Europe's biggest bus companies is known for its international, open-minded and friendly working environment. Employees receive health insurance, employee referral bonuses, mobile language courses, performance bonuses, anniversary gifts, relocation support, maternity and paternity leave, paid sick days and vacation. In addition, they offer flexible working hours, complimentary healthy snacks, and a modern office. Regular team events and after work drinks are by default. And let's not forget free bus rides!
Transferwise – Transferwise's online money transfer service is moving £3 billion every month globally, and saving people £80 million in hidden charges. The way they treat their customers' money is the same the way they treat their employees: smart and efficiently. All employees are offered stock options, 25 days of paid holiday, private healthcare, a flexi-working policy, generous maternity and paternity leave, and an annual all-company trip to Estonia. In addition to these top-notch benefits, the job provides security, advancement, and work-balance culture. Did we mention free breakfast every day, plus free lunch on Fridays?
Truecaller – 250 million people rely on the Stockholm-based app Truecaller when it comes to caller identification and call blocking. Its employees also rely on Truecaller when it comes to their job benefits: pension and insurance package, relocation support, modern offices, free lunches and hackathons, lab days where they can put regular priorities aside and work on anything they want, employee discounts, and 'just because' office parties.
By the way: If you're a corporate or investor looking for exciting startups in a specific market for a potential investment or acquisition, check out our Startup Sourcing Service!
- Advertisement -