In an increasingly interconnected world, the ability to communicate in multiple languages is no longer a mere skill; it's a gateway to new opportunities, experiences, and understanding. As globalization blurs geographical boundaries, the demand for online language learning has surged, prompting a wave of technological innovation. Across Europe, numerous startups have risen to the challenge, harnessing new ways to make learning a new language more accessible, engaging, and effective than ever before.
While researching to curate this list of 10 European startups focused on language learning, we observed that the sector is currently not experiencing significant growth. However, that hasn't stopped companies from innovating and making strategic moves to strengthen their offerings. For instance, Babbel, a Berlin-based language learning platform founded in 2007, just acquired Toucan. The browser extension of Toucan allows learners to extend their vocabulary by replacing words on websites with translations into the language they are learning. This acquisition reflects the growing consolidation in the language-learning tech space, even as the sector as a whole appears to be in a period of stasis.
Despite these challenges, we've assembled a list of 5 innovative language technology startups founded from 2019 to the present. These companies are taking new and fun approaches to language learning, combining resources and technologies like AI to deliver a more comprehensive and seamless learning experience. Let's explore what these startups have to offer in furthering the mission of making multi-language proficiency attainable for all.
Quazel: Based in Zurich, Quazel is a language learning platform with an AI-integrated Agent that empowers users to engage in unscripted conversations about any topic of their interest, enabling practical conversational experience from day one. Quazel analyzes individual learning stages, offering tailored feedback and customized suggestions for improvement. Founded in 2022, they have secured €1.4 million in funding aiming to improve language learning.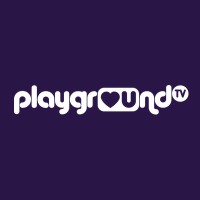 Playground TV: Based in Gothenburg, Sweden, Playground TV is on a mission to provide children with engaging and secure language learning experiences. Embracing diversity and innovative learning techniques, Playground TV offers animated series and non-verbal content in multiple languages, making education a joyful adventure. Having been founded in 2019, they have successfully secured over €1 million in funding dedicated to making language learning accessible and enjoyable for young learners.
Wannalisn: Based in Madrid, Wannalisn is an e-learning platform that offers an immersive English learning experience. The platform enables its users to engage in real-life situations and popular culture clips, practising listening, pronunciation, and vocabulary skills. Having been founded in 2019, the company has successfully secured over €400K in funding, dedicated to providing learners with genuine English language practice in real-world contexts. 
Heylama: Based in Berlin, Heylama is a soon-to-be-launched holistic language learning platform that uniquely combines artificial intelligence and human expertise to offer a 24/7 English learning experience. Utilizing the Anka AI model, the platform provides constant learning support while also offering the option for live coaching sessions with qualified Heylama Learning Coaches. This blend of AI-driven self-study and personalized human guidance allows for an immersive, responsive, and engaging way to learn English. Founded in 2021, Heylama has garnered €650K in funding to make the process of language acquisition more effective and interactive.
Nominis: Located in Barcelona, Nominis is an innovative digital educational platform that teaches children English through interactive storytelling. Nominis's ultimate goal is to improve education and inspire language learning throughout the world. Founded in 2020 with a technology-driven approach, they have raised €180K aiming to enhance and provide new learning experiences worldwide.
By the way: If you're a corporate or investor looking for exciting startups in a specific market for a potential investment or acquisition, check out our Startup Sourcing Service!
- Advertisement -