Little by little, we've witnessed a transformative shift in how technology helps us. Over the years, we've created and designed numerous tools and innovations that have not only made our lives easier but have also revolutionized the way we interact, learn, and work.
New generations are growing up with digital tools and gadgets as an integral part of their lives. As parents strive to strike a balance between screen time and outdoor play, a new wave of startups is emerging, dedicated to enriching the lives of children through innovative and educational experiences. In this article, we showcase 10 of the most exciting early-stage startups (founded between 2019-2023) focused on children.
From interactive e-learning platforms, and augmented reality to safe streaming services focused on language learning. These diverse and dynamic companies are making strides in the field of children's education, entertainment, and well-being, aiming to create a brighter and more promising future for the next generation.
Edurino: Founded in 2021, Edurino is an e-learning platform that combines physical toys and a digital learning app for children aged 4-8 to get them ready for school. While kids learn through play, parents can monitor each child's progress in learning and set limits on how much time they spend on the screens. Based in Munich this fast-growing startup has raised over €13.8 million.
Beebs: Situated in the Ile-de-France region, Beebs is dedicated to facilitating the buying and selling of childhood-related products, such as clothing, furniture, toys, books, baby items, and more. By offering such products, Beebs aims to make prices significantly more affordable, often reducing costs by up to 80% compared to purchasing new items. Established in 2020, Beebs has successfully secured €9 million in funding to continue supporting parents.
FABA: Based in Treviso, FABA is an interactive e-learning platform dedicated to children ranging from 0 to 10 years old. This innovative platform founded in 2019, focuses on audio content, providing an educational experience without the dependency on screens. FABA's ultimate goal is to become the first smart toy in a child's bedroom, and their efforts are well positioned having met significant success during their funding efforts, raising over €3.7 million. 
99math: Based in Tallinn, 99math is a free math multiplayer game. Since its establishment in 2019, 99math has successfully secured over €3.2 million in funding to further its mission of making math an exciting and engaging experience for every student. Through its live tournaments and online podium, this interactive platform also enables teachers and parents to witness and celebrate the progress of each student. 
HoloToyz: Founded in 2020, HoloToyz is a range of kids products that come to life, inspiring creativity and imagination through the power of augmented reality. From temporary tattoos, books, stickers, and wall decals, this innovative startup allows children to interact with their toys in new and exciting ways, creating an immersive and engaging play experience. Based in Dublin, HoloToyz successfully secured up to today €1 million. 
Money Walkie: Paris-based Money Walkie is a wallet payment solution and educational tool for kids. Their mission is to make financial education fun for kids, allowing them to discover their first expenses, gain awareness of money and understand the value of things. Through the app, children are allowed to track their spending and manage their budgets. Founded in 2019 this interactive early-stage startup has successfully raised over €2.2 million. 
Swoperz: Founded in 2021, Swoperz is an upcoming shopping outlet in London, catering to kids aged 6 to 16, where they can easily swap their clothes for something new. The platform aims to empower children to make clothing choices while promoting environmental sustainability with a fun and rewarding experience. Safety and security are paramount, with Swoperz partnering with TrustElevate, a trusted provider of child age verification and parental consent, to ensure an age-appropriate and safe space for children and their families. As of today, the soon-to-be-launched platform has successfully raised over €290K in funding.
WoWplay: Based in Madrid, WoWplay is a unique startup that delivers monthly boxes filled with hands-on STEAM activities and online tutorials, aiming to empower kids to become makers, creators, and shapers of the technologies they use every day. WoWplay provides a unique way for kids to learn new skills while enabling parents to support and nurture their children's natural abilities and interests. Founded in 2021, this creative startup has successfully raised €150K.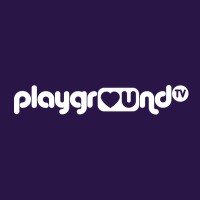 Playground TV: Established in 2019, Playground TV is a safe streaming platform catering to kids seeking language learning or wanting to preserve their mother tongue. The company is a multilingual media company that puts kids first while promoting diversity, embracing learning technology, and making education enjoyable. Based in Gothenburg, Playground has successfully raised over €1.48 million to continue their offering in safe animated multilanguage and non-verbal shows and content. 
Stella: Stockholm-based, Stella is an interactive platform that empowers parents by providing them with social-emotional stories for their children to support their mental well-being. The engaging app offers a diverse collection of sleep stories to help kids fall asleep at night, along with soothing music and white noise options. Users have the flexibility to choose from a library or record their own voices, becoming the storyteller. Founded in 20190 Stella has secured over €1.3 million aiming to foster strong parent-child connections while nurturing the mental health of young minds.
By the way: If you're a corporate or investor looking for exciting startups in a specific market for a potential investment or acquisition, check out our Startup Sourcing Service!
- Advertisement -