Located in Southeastern Europe, Romania is renowned for the forested region of Transylvania and its beautifully preserved medieval towns that feature fortified churches and castles and, of course, the legend of Count Dracula.
Romania is tipped to become one of the most vibrant innovation hubs in Central and Eastern Europe. The startup ecosystem is growing and has plenty of signs of optimism, fuelled by what is one of the fastest-growing IT workforces in Europe. With the pandemic emerging as a major turning point to accelerate digital transformation, tech and digital solutions are now the central focus of business leaders and investors – creating a real opportunity for Romania to skyrocket in the startup race. 
Tech innovation is booming in Romania with the capital Bucharest beginning to establish itself as a hub. In addition, the country's low cost of living and rapid internet speed highlight some of the benefits of launching a company from there. What's more,  emblematic unicorns such as Elrond and UiPath are providing inspiration to a new generation of tech disruptors.
"Seeing the co-founders and early employees of UiPath do so well is not only inspiring but they're giving back to the next generation of companies." Luciana Lixandru, a partner at Sequoia
Reflecting on the Romanian startup boom, we've put together a list of 10 super promising startups that you need to have on your radar. All of these startups are founded post-2018 and are bringing Romanian innovation to European attention.
I'm Fine – Founded in Bucharest in 2018, I'm Fine uses the latest software tech to help psychotherapists and clients. Developed by a team of psychotherapists and software engineers, the startup believes that getting help for your mental health should be easy as opening an app. The I'm Fine mobile app connects people with over 240 psychotherapists from over 30 cities, to help users find a suitable online psychologist. The app also provides resources and tools to help better understand our emotions, give personalized recommendations and connect with the professionals who can help. The idea for the app came about when co-founder Daniel Barbu was struggling with depression and was looking for solutions online. Now, the startup is able to provide help for many different psychological challenges and provides long term assistance to help us improve our mental health. The company has now raised €25k and wants to continue growing its product to help even more people.
Jobful – Launched in 2018, Jobful is an HRtech startup transforming the recruitment industry. Jobful turns recruitment into a game with a unique recruitment gamification model. Users fill in a short bio, date of birth, contact details, foreign languages, experience and education, and then, they are taken into the challenge area where they are faced with different gamified tasks that will test their skill set. The founder, Mihai Cepoi, was selected for the Forbes 30 under 30 list in 2019, and the company received financing of €100K the same year. The young company is on a mission to turn the recruitment world into a digital playground, fueling more engaging talent acquisition processes.
DRUID – Bucharest-based Druid specializes in developing intelligent virtual assistants (chatbots) and in 2021 the startup snapped up €2 million to expand internationally. DRUID's technology allows companies to quickly develop intelligent virtual assistants, saving time and money by automating simple but time-consuming employee activities and improving the user experience through fast and smart responses. Available in over 45 languages, DRUID offers hundreds of conversational templates that serve specific roles and processes within any industry. Recurring DRUID revenues increased by 580% in 2020 compared to 2019, and with the demand for AI-based conversation solutions growing fast, it looks like 2022 will be an exciting year for the company that launched in 2018.
Hyperhuman – Founded in 2020, Hyperhuman is an omnichannel content platform for the health and fitness industry. On a mission to make health and fitness video content universally accessible and reusable, the startup's AI-powered platform recognizes the exercises performed, edits videos, and recommends personalized workouts to its users. Hyperhuman has raised €500K to develop the mobile app allowing users to produce, distribute and monetize the video workouts to a wider audience. In 2021 Red Herring Top 100 Europe put the young company on its list in recognition of its entrepreneurial spirit. Health and fitness continues to be a growth area, and it's a sector that is digitalising at a rapid rate so it looks like 2022 could be a big year for the healthtech.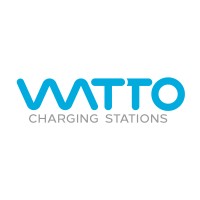 WATTO Stations – With a growing focus on sustainability in the mobility sector across Europe, Watto is entering a lucrative sector with its ultra-fast charging network for electric vehicles across CEE. Innovating with the future in mind, each WATTO charging location allows ultra-fast charging sessions for multiple users, that will deliver 250km in range in less than 10 minutes – the first solution of its kind in CEE. Using, solar production and large storage batteries, the WATTO solution is concentrated on sustainability and convenience for users, to encourage the mass adoption of electric vehicles in the region. Founded in 2019, this year the company is hotly anticipated to grow at a fast pace as more and more countries make commitments to reduce energy consumption and promote the use of electric vehicles. 
Instant Factoring – One for the fintech enthusiasts, Instant Factoring is a Romanian startup that provides flexible working capital financing through invoice financing for small businesses and micro-companies, turning invoices into cash rapidly, based on a proprietary automated data-driven scoring technology. Founded in 2018, the startup has now raised about €6 million in its mission to help SME's reap the awards of their work faster, empowering them to instead focus on the passions of developing their company, not the pain points. 
FLOWX.AI – Founded in 2020 and based in Bucharest, FLOWX.AI, an enterprise platform that enables banks and financial institutions with complex IT infrastructures to build fast modern digital experiences unbounded from the limitations of their legacy systems. The platform enables financial institutions to launch complex solutions in just ten weeks – mortgage, pre-approved lending, onboarding – without requiring them to change their existing systems. Already, the platform is trusted by Banca Transilvania, Vienna Insurance Group and OMV, and, in 2021 it picked up €7.35 million to expand across Europe and the US.
Beez – Founded in 2018, the Beez app is providing shoppers with an alternative "buy now, pay later" model, with no interest, no late fees and no commission. Besides financing their purchase, the benefits for users also include cashback, sweet deals and other rewards. Beez, which has over 160k users and more than €2.5 million in transactions completed through the platform to date, closed a new venture capital financing round totalling €1.2 million in March 2020. The startup is on a mission to help educate online shoppers, helping them to save money and make better purchasing decisions. 
VoxiKids – Voxi is offering digital products that bring together speech therapists and parents for the benefit of child recovering, transforming the speech therapy sector and bringing it into the digital age. Founded in 2019, VoxiClinic is a unique digital clinic dedicated to speech therapy, offering a selection of high-value materials, online and in-office speech therapy as well as management tools that streamline the collaboration between parent and therapist, with the common goal of assisting the child's recovery and integrating them into the pre-school and school environments. Voxi promotes language development through play, helping kids develop language and vocabulary as well as developing pronunciation and word articulation skills. It does so in an interactive, supportive way. Co-founder AnaMaria Onică was recognised as one of the most important business people under the age of 40 for her work on building such an innovative product.
Bob Concierge – Founded in 2018 and with more than €11 million raised, Bob Concierge offers 24/7 convenience automated residential tech units providing meals, groceries, and services to individuals. The online platform, which is also available via a mobile app, works like an 'electronic doorman', giving users access to food and refreshments, cleaning and repair services, and more, immediately. It essentially works like a mini-shop that incorporates a refrigerator for fresh consumable products (think, water, fruit, beer, snacks etc), an area where couriers can leave or pick up a package, and laundry compartments, where users can leave their laundry to get picked up and cleaned. The startup uses 'grab and go' technology, allowing users to open the 'mini shop', scan the QR code, and take what they need. The Bob Concierge app also includes access to house maintenance services ready at your disposal, such as plumbers, electricians, painters and various other handymen. You can even request various beauty and body care services using the app.
By the way: If you're a corporate or investor looking for exciting startups in a specific market for a potential investment or acquisition, check out our Startup Sourcing Service!
- Advertisement -