In the early stages of startups, the majority are loss-making companies with ambitions to grow as fast as possible. The most popular route for getting growth capital is giving away company shares to accelerators, business angels and VCs in return for venture capital.
Luckily, more and more tech entrepreneurs are starting to look for other avenues to get the funds needed to help them grow, such as crowdfunding and revenue-based financing. Bootstrapping, growing a company without outside funding, requires some patience and frugality, but can lead to extraordinary results. Bootstrapping can be advantageous for founders that are looking to retain more control of their company. Founders have also credited bootstrapping to help them to be more focused and scrappier by prioritising things to what is absolutely important for their business to survive.
There are already a few informative pieces available on EU-Startups: If you're considering bootstrapping vs. fundraising for your startup. And if you are looking to compare pros and cons of bootstrapping vs. raising venture capital. A fun fact is that even EU-Startups has been initially bootstrapped, and still kind of is till this day.
Within the European startup ecosystem, there are acutally quite a few startups that have been bootstrapped along their journey and have managed to become very success. We observed that many startups were initially bootstrapped then have gone on to raise investment from VCs. Whereas some startups have been bootstrapped entirely until their exit. Here's a list of 10 bootstrapped startups in Europe:
Ecosia – A tech for good company that offers a CO2 neutral search engine that uses 80% of its profits to plant trees. Ecosia's business model is alike other search engines, their revenue comes from ads. However, they are more focused on planting more trees than profit. They have been able to build a business sustainably with steady, healthy growth by not taking large amounts of funding and focusing on being impact driven. They are a profitable company and use their profits to plant trees and have managed to find a balance as a social benefit business. As of 2021, they have 15 million users and have planted over 130 million trees – making them one of the biggest tree planters in the world. They have never done any major fundraising rounds. The founder has decided to give up his shares and turn Ecosia into a steward owned company. This ensures Ecosia cannot be sold to a third party and they cannot take profits out of it, something that would not have been possible if they had external funding.
Typeform – Known for their sleek UX and simplicity to create dynamic and engaging surveys. Typeform is a web-based platform for collecting and sharing information in a conversational and human way. They were founded in 2012 and are headquarted in Barcelona. When they were just getting started, the founders bootstrapped the project for quite a while. Typeform is one of the biggest startup success stories coming out of Barcelona. They have since went on to raise more than €42.9 million from VCs.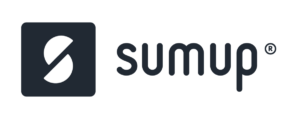 Sumup – London-based fintech startups SumUp offers mobile point of sale products such as mobile powered card readers and other sales technology to merchants and small businesses get paid. Given their current scale, you have probably interacted with one of Sumup's payment card readers while paying at a coffee shop or restaurant. SumUp was founded in 2012, they are currently estimated to be valued at €26B and have made 6 acquisitions. Over 3 million businesses internationally are currently using SumUp. Before taking on a larger VC round, SumUp had been bootstrapped for a longer period of time by its founders.
Mojang Studios – You might not know who Mojang Studios is but you certainly have heard of Minecraft, one of the most popular games of this generation. Mojang Studios is the creator of Minecraft. They were founded in 2010 and are based in Stockholm. In 2014, they were acquired by Microsoft for €2.1 billion. Prior to being acquired, they were bootstrapped. This means the sale to Microsoft translated into a gigantic fortune for Majong Studios founder Markus Persson.
Web Summit – Headquartered in Dublin, Web Summit is one of the world's most successful technology conference organisers. The annual Web Summit is one of the largest tech events globally, and takes place in Lisbon (previously in Dublin). Web Summit was founded in 2009 and has also spun out other prominent tech events around the world in North America and Asia. Web Summit started as a local event that was a hit domestically in Ireland to now having over 70,000+ attendees from over 170 countries that come to the conference annually. Web Summit has been bootstrapped since they started in 2009 and as they scaled.
Hotjar – Founded in 2014, Hotjar creates tools for digital businesses to optimise their research and user experience. With founders hailing from Malta, the startup has always been a fully remote company. From their early days, they have been profitable and have been careful and frugal with their funds – their earnings are reinvested into the business, and they don't pay dividends out to their shareholders. Despite being chased by eager potential investors, they have avoided taking outside investments.
Gymshark – Founded in 2012, Gymshark has now become a leading ecommerce fitness apparel brand. Gymshark started in founder, Ben Francis' mother's garage where he shipped made to sew products. Gymshark success is attributed to the rise of influencer marketing. In 2019, the company was recognised as the private company in the UK with the fastest-growing profits with their revenues exceeding €295 million. The business was entirely bootstrapped until 2020 when they partially exited with selling a 21% stake of the company at a unicorn valuation.
MessageBird – Founded in 2011, and based in Amsterdam, MessageBird is a cloud communications company that powers omnichannel communications between businesses and their customers. Up until 2017, MessageBird was bootstrapped and claimed to have been profitable from their founding and only started to raise VC funding in 2016. After that, and up until today, they have raised over €944 million in funding.
Culture Trip – Culture Trip is a travel ecommerce brand that specialises in publishing content and offers a single platform for customers to get travel inspiration and book travel. Founded in 2011 in London, they have now grown to 300+ employees across London, New York, Shanghai, and Tel Aviv publishing 80,000+ pieces of content. Culture Trip's first 4 years were bootstrapped. In the early days, they were working from hotel lobbies and testing and experimenting until they saw viral explosive growth. They have now gone on to raise €87.5 million from investors.
Loyal Gurus – Loyal Guru is a customer data platform with marketing automation capabilities that uses AI to make every customer interaction smarter and create brand loyalty. From their founding in 2016, they knew it important to have a sustainable business model from the start by securing a solid client base. Before they went out to raise capital from VCs, they broke even for 2 years. They have gone on to raise €2.3M after 4 years of bootstrapping. With the VC funding they have raised, it has enabled them to accelerate their growth in LATAM and Europe.
- Advertisement -