Slovakia sits nestled in the heart of Central Europe, bordered by Hungary, Ukraine, Austria, and the Czech Republic. Known for stunning castles, ski breaks, cosy chalets and beautiful views, Slovakia is not short of touristic sights, but that's not all it has to offer. Its capital, Bratislava, has a small but buzzing startup scene, where its small population affords a tight-knit community that helps each other grow and prepare to scale internationally. 
Thanks to its location, founders setting up here can enjoy the benefits of Slovakia's neighbours at just a stone's throw away, with many businesses thinking global and conducting business in English and other languages from the start. There is no shortage or co-working spaces/communities either,  as well as opportunities like the annual Innovation Day in September, backed by the German-Slovak Chamber of Industry and Commerce, where startups are connected with international players.
Although there are many successful larger startups in Slovakia, with this list we aimed to find the up-and-coming gems, founded only in the last 1-3 years, who show promising signs of growing from small teams to global scaleups. Without further ado, let's meet the young Slovak startups to watch in 2021.
iERP – Founded in 2019, iERP is on a mission to help any size business use artificial intelligence algorithms, whether that be to leverage data, to forecast sales, or know what your customers will purchase and when. Their guiding principle? "The best AI is the kind that does not feel artificial". In 2020, this startup landed around 120K pre-seed funding to take it to the next level, and they also won 'Best AI startup' in the GITEX Future Stars 'SuperNova' awards. 
ElysiumSpa – Founded just last year in 2020, this startup aims to help us slow down, and reconnect with nature and others. For busy urban people who don't want to spend time in overcrowded spas, ElysiumSpa's smart saunas leverage IoT to offer a new experience, allowing customers to adjust everything via an app, and enable them to plan and book their stay avoiding the crowds. The startup secured €300K in 2020, it's first year of business, and looks set to reinvent wellness for urban populations. 
Fuergy – Founded two years ago, cleantech Fuergy has its own motto: "consume less, share smarter". Having developed its own hardware device and AI-powered software called 'brAIn', it's on a mission to optimize energy consumption. How does it do this? Its automated energy management system allows users to significantly reduce energy costs, and further achieve a three-year payback period of the investment in your renewables. Their team is growing fast, with already around 35 working to a sustainable future.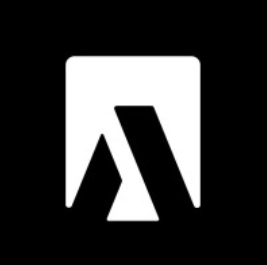 AR Visual – Founded in 2017, AR Visual is all about making our homes better – something that we could all appreciate now having spent so much time indoors. Its technology allows customers to try products in AR with different colours and materials, find the perfect fit and add items directly to a shopping cart. They work with 200+ furniture companies worldwide, providing 2000 3D visualizations (CGI images). Based in Slovakia, the startup also has offices in London, Prague, Miami, and looks set to give us new cosy homes for 2021.
InoBat – Founded in 2018, Inobat is has the long-term objective of serving the European market with new energy. This R&D and battery production company leverages AI and innovative process technology to reduce the cost and time needed to develop intelligent batteries. InoBat Auto specifically empowers e-mobility solutions, and in 2021 intends to develop of a "first-of-its-kind" R&D centre and 100 MWh production line in Slovakia. 2020 was a great year for the startup in terms of funding, having received €5 million in government funding and €10 million in a round led by IPM Group.
altFINS – Founded in 2018, Bratislava-based altFINS is a tool for traders, including private and institutional investors. It can support them with tasks like scanning crypto markets for trading opportunities, creating and executing their trading strategies, and monitoring their portfolios of coins across multiple exchanges. In June 2020, they landed a seed funding round of €1 million led by CB Investment Management, which it aims to use to further expand its platform's capabilities and scalability, allowing even more traders to make well informed investment decisions.
NextRetreat – Traveltech startup NextRetreat was founded in 2018, and is designed to help work teams to book their trips together. Whether it's finding the right destination, booking the perfect venue or reserving special activities/transport/internet connections, they can help. They boast a 99.5% satisfaction rating from their customers, which is impressive to say the least, and also landed around €500K in funding in 2020, proving that traveltech is certainly not giving up anytime soon.
Crypto Voucher – Founded in 2017, Crypto Voucher provides an easy solution to buy cryptocurrencies instantly, in a smooth and user-friendly process. Whether you're looking to get prepaid vouchers from online distributors, exchange gift cards like Amazon or Walmart to crypto, or, simply you can buy directly with a credit card or a bank transfer, they're got you covered. The startup is based in Bratislava, the capital, and is making crypto more accessible.
3IPK – 3IPK, founded in 2019, aims to support aerospace, automotive and defense businesses with its blockchain Software as a Service (SaaS) platform. What can it help with? The software provides digital solutions automating certification, supply chain, maintenance and programme management processes for aerospace. It's already got partners such as IBM on board, and plans to expand further in 2021.
Nitroterra – Founded in 2018, Nitroterra Technonlogy is all about improving the soil system on our planet. How does it do this? By revolutionizing the use of organic fertilizers in the farming industry. Its microorganisms-based fertilizers are adjusted to particular climate, soil condition and crop requirements. The agritech startup landed around 825K in funding in 2020, which will boost their mission to produce biofertilizers in an efficient way, consistent quality and at scale.
By the way: If you're a corporate or investor looking for exciting startups in a specific market for a potential investment or acquisition, check out our Startup Sourcing Service.
- Advertisement -