If you've ever had the chance to walk through the magical streets of Vilnius' medieval old town and meet the locals, it's easy to understand why Lithuania's capital has been marketing itself as "The G-spot of Europe – Nobody knows where it is but when you find it—it's amazing." since 2018. Although primarily aimed at tourists, this slogan also rings true for a growing number of foreign investors and founders, who are ready to follow in the steps of the country's first tech unicorn.
Lithuania's startup ecosystem, which barely existed 10 years ago, has already made it into many high rankings in the startup world, taking the world's 11th place for ease of doing business and 2nd place for procedures to start a business, according to the 2013–2019 analysis by Dealroom.co. Moreover, in the Tech cities of the future 2020/21 report, Lithuania's capital is ranked in the top 10 in two categories: cost-effectiveness and FDI performance.  
The country's clear strategy for attracting tech startups by emphasising its business-friendly regulatory environment, open data policy, and and governmental support has resulted in an increasing number of rising stars across the country, with Vilnius and Kaunas being the cities with the most vibrant startup ecosystems. According to Startup Lithuania, the number of startups in the country has grown to 1021 as of April 2020, exceeding both Estonia (1017) and Latvia (352).
Lithuania's startup scene is dominated by startups of business management systems, financial technologies and health, as well as logistics, mobility and game industry companies. Reaching the 4th place on the Global Fintech Index 2020, Lithuania is becoming one of the European leading Fintech hubs. 
An interesting fact to mention is that the coronavirus crisis, in general, hasn't affected the Lithuanian startup ecosystem in the same way as the rest of Europe. It has been quite the opposite, with companies operating in the sectors of educational technologies, e-commerce, telemedicine, home delivery of goods or cyber-security, and other innovative businesses seeing opportunities for business expansion. Consequently, the sales of Lithuanian startups in the first quarter of 2020 are 55% higher than in the same period last year. 
Prominent startup hubs and communities
Startup Lithuania – Operating as a one-stop-shop for current and future startups, Startup Lithuania is the national startup ecosystem facilitator between fast-growing businesses, venture capital funds, accelerators, startup-friendly enterprises, and the government.
Vilnius Tech Park – Located on a renovated 19th century hospital complex of over 9000 square meters, Vilnius Tech Park serves as the biggest ICT startup hub in the Baltics and Nordics, uniting various ecosystem players with a mutual goal – to shape the region's startup ecosystem and grow together internationally.
Rockit Vilnius – Rockit is where top creators and founders build the future of financial technologies and the next-generation of sustainable innovations. The hub contributes to Lithuania's aim to become an important regional fintech centre in Europe.
KTU Startup Space – Located in Kaunas, the Lithuanian centre of the gaming industry, KTU "Startup Space" aims to foster the rise of the startup community by offering access to resources of Kaunas University of Technology and magnificent network for faster startup development.
Government Support
The government of Lithuania and its Ministry of Economy and Innovations play a significant role in the booming startup scene. The Startup Visa Program, launched in 2017, streamlines the entry process for non-EU citizens to enter the ecosystem. Furthermore, to attract non-EU talent to Lithuanian startups, in 2019 the government launched the programme Startup Employee Visa. Lithuania also offers a 'workation' programme to subsidise the costs of companies visiting the country to test the business environment. The program allows non-EU entrepreneurs to stay for one week without having to apply for a tourist visa. If we take into account the fact that Vilnius has one of the fastest licensing processes in Europe, enabling founders to fully set up a business in only 3 days, there is no doubt that the government is doing a good job putting Lithuania on the map of European countries that are great for startups.
From Startup Lithuania and Enterprise Lithuania, to Invest Lithuania and Go Vinlius and more, the country has a number of supporting governmental institutions that greatly facilitate the work of all startup players.
We spoke to Roberta Rudokienė, Head of Startup Lithuania, to find out more: "We are very happy that Lithuanian government and other institutions, including Startup Lithuania, put significant attention to creating a startups friendly ecosystem. And the results show that we are a strong and booming startup ecosystem with more than 1000 startups in a population of 2.8 million and the first unicorn – 'Vinted'. Lithuania has something to be proud of and according to latest data 8000 talents work in startups, in terms of the total amount of investments, Lithuania is in 4th place among all Eastern European countries and since 2013, and the growth of venture capital investments in our country has reached 135%. The growth of the startup ecosystem in Lithuania is noticeable in the past years and the vibrant, and innovative thinking community here is an essential part of a successful startup ecosystem. We do believe that our startups will grow fast, bring new unicorns and attract even more investments".
Investment and funding opportunities in Lithuania
Alongside its efforts to establish favourable regulations for international startup founders, over the last decade, the Lithuanian government has played a key role in securing funding for local startups from EU funds. Beyond this, the government offers financial and other support measures for startups and SMEs through its financial entity, INVEGA. 
Lithuania has a number of local investors with a proven track record of notable investments. One of the ecosystem's key organisations is the Lithuanian Business Angel Network, which was founded in 2018 to further strengthen the local startup ecosystem and enable new funding opportunities. After 2016, foreign investors' appetite in Lithuanian tech has also increased, especially from western Europe and the US. 
Unicorn and Rising Stars
In 2019, Lithuania officially got its first startup unicorn when the Lithuanian second-hand fashion online marketplace Vinted raised €128 million in an equity funding round, valuing the company at over €1 billion.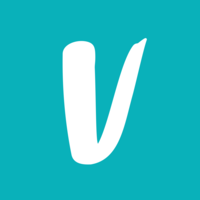 Vinted – Vinted was founded in 2008 in Lithuania as a solution to the increasingly common problem in modern Europe – wardrobe overload. On its mission to make second-hand the first choice worldwide, Vinted became the largest online international C2C marketplace in Europe dedicated to second-hand fashion.
Lithuania sees a fast-growing number of so-called rising stars, companies that show the growth of a potential future unicorn. The following are some of the startups on that list:
Tesonet – Operating as a cyber-security services provider, this company is thought by many to be the next Lithuanian unicorn. The startup, which was founded in 2008, provides top-level solutions for privacy worldwide, now with offices also in New York and a team size of 600+.
CityBee – Along with Tesonet, CityBee is among the key contenders for the next country's unicorn. Founded in 2013, the company is one of the leading car, bike, and e-scooter sharing services in central and eastern Europe.
Trafi – Trafi is a technologically advanced platform for mobility solutions, powering the world's leading companies and cities. Trafi has partnered with Berlin's and Munich's main public transport companies to create its most extensive Mobility-as-a-service programme, and raised +€12 million.
Qoorio – Launched in 2018, Qoorio is a community for humans to share life learnings and knowledge. The platform allows its users to navigate through a variety of interest areas and meet like-minded people for a coffee, chat online, arrange a phone call, or otherwise connect to learn and share.
Oxipit – Founded in 2017, Oxipit is a computer vision software startup specialised in medical imaging. With a team of award-winning data scientists and medical doctors, the company aims to introduce innovative Artificial Intelligence/Deep Learning breakthroughs to everyday clinical practice. 
With Lithuania's startup ecosystem growing fast, the tourism board may soon have to change its slogan from 'Nobody knows where it is' to something more fitting for a well-known business hub. If you're interested to dive deeper into the local ecosystem, check out our list of promising startups hailing from this brilliant Baltic state. 
- Advertisement -