Lithuania is hitting the spotlight as one of the startup 'stars' of the Baltics. Fast becoming known as a hotspot for fintech, game tech, ICT and blockchain, the capital Vilnius is a nucleus of activity with the futuristic looking Blockchain Center Vilnius, fintech hub Rise by Barclays and annual FinTech Inn, the largest fintech event in the Baltics. What's more, with support available from organisations like one-stop-shop Startup Lithuania, Enterprise Lithuania and Go Vilnius, you can rest easy with topics like the Startup or Employee Visa, ecosystem maps and legal consultations. 
It's no wonder Lithuania is catching the attention of the media and entrepreneurial hubs around Europe. Pushing to lead not only amongst its Baltics companions, but also further afield, we can expect to see more and more bright startups emerging from this region. Here are 10 of those promising startups to keep an eye on in 2020 and beyond.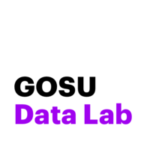 GOSU.ai – Vilnius-based GOSU data lab, founded in 2017, provides its users with personalized, AI-driven tools guidance to improve their competitive gaming skills. It also recently added a real-time voice assistant that offers strategy, tactics, motivation and feedback to gamers as they play. Founded by Alisa Chumachenko, one of the world's top gaming experts, the startup raised capital in 2019, including €2.5 million led by Brighteye Ventures.
DappRadar – Decentralized applications (dapps) are applications that run on peer-to-peer computer networks, with open source code and deployed via blockchain. DappRadar, founded in 2018, tracks over 2,900 dapps across multiple blockchains, including Ethereum, EOS, and TRON, ranked by specific metrics such as daily users, daily volume and more with plans to expand to others. They filter through dapp data, remove fake and irrelevant activity and provides actionable market intelligence. In 2019 its team raised capital, including €2 million seed funding led by Naspers Ventures.
Oxipit – Oxipit, founded in 2017, is a deep learning startup working on solving medical and radiology problems. Based in Vilnius, the startups offers a suite of Deep Learning chest X-ray image solutions, including priority management, computer assisted diagnosis, pathology localization and visual search, as well as additional tools for automatic head MRI/CT analysis. In 2019, the medtech startup raised €1.5 million seed funding. 
Profitus – Profitus, founded in 2017, is a real estate investment platform for the Baltic region and other areas in Europe. It's mission is to unite people and give them the opportunity to invest small amounts of money in real estate, to become partners in real estate projects or to implement their own real estate projects. Users can invest in real estate from as little as €100, and borrow money for real estate projects much faster and easier than from the bank. In 2019 Profitus already funded € 9.1 million and helped raise money for 52 real estate projects.
IDenfy – IDenfy, founded in 2017, is an online identity verification company, helping to reduce frauds and making business smoother and more profitable. It quickly transforms the customer's device (e.g. phone) into a 24/7 ID scanning terminal and facial recognition system. It created its product to help businesses comply with Know Your Customer (KYC) rules and support electronic identity verification requirements (eIDV). In 2019, the startup raised seed funding through Startup Hub Poland.
Qoorio – Qoorio, founded in 2018, is a community for Humans to share life learnings and knowledge. Going beyond 'theoretical' knowledge gained from courses, classes or literature, Qoorio gives users the chance to ask questions and get tailored real life answers from people who have learned it the hard way themselves. In 2019, Qoorio closed two financing rounds and attracted €2.54 million. The first round of €540K was led by Change Ventures and the second-round lead investor was Mangrove Capital with €2 million investment. 
LastMile – LastMile, founded in 2019, offers same-day grocery delivery via a mobile app, basing its method on the sharing economy. Users can even order from multiple stores, promising delivery in one hour. It offers over 10,000 products and is soon to expand from Vilnius and Klaunas, to other locations. The startup joined Contrarian Ventures acceleration programme and launched in 2019, receiving a €50K investment for the VC fund in July.
Evarvest – Evarvest, founded in 2018, unites the world's stock exchanges, making it simple to invest in the brands you know, love and trust, commission free. It offers more than 8,000 stocks and over 30 stock exchanges globally to choose from. The Vilnius-based and female-led team launched a crowdfunding campaign on Seedrs in 2019 and smashed its target, raising around €230K to launch its mobile app.
Bankera – Bankera, founded in 2017, was included in our 10 Baltics startups to watch article in 2018. The fintech platform is building a bank alternative for the blockchain era. Having raised more than €100 million via its ICO in 2018, last year in 2019 it refreshed its website, launched its new product Bankera Loans, and its existing product Spectrocoin reached 1 million customers.
NEO Finance – NEO finance is a fast-growing P2P lending platform, based in Vilnius. Founded in 2015, the startup has experienced some exciting activity recently. In 2018, it closed a Seedrs campaign of €220K and landed a €71K investment from Crosspring as a result of the Soft-Landing programme, and in 2019 successfully carried out its IPO, selling 192,907 shares for over €605K, as well as opened an office in the Netherlands. 
By the way: If you're a corporate or investor looking for exciting startups in a specific market for a potential investment or acquisition, check out our Startup Sourcing Service!
- Advertisement -