They say that a picture is worth a thousand words, and one can agree or disagree with the statement, but photography is a big part of all our lives. There are photos everywhere: from news articles, to webpages and walls of our house. Taking a simple photo is easy these days, and not only that, we can also edit and post it in just a few clicks.
Instagram is the hottest app when it comes to photography and quite a lot of startups have been born to surf the same wave. With everything around us being visual, some startups have also seen the light of day to make it easier for professional photographers to find and showcase their work, and for marketing teams to create content from stock images.
Here's a list of 10 European startups that are changing the world of photography for amateurs, professionals and companies.
BOOM! – BOOM! is a Milan born and based company that was born in 2018 with the mission to agilise the whole photoshoot process. Their  is highly intuitive and follows each step of the process, from finding the photographer that meets the company's requirements, to editing and delivering pictures. With technology they aim to support new generations of photographers as well as companies looking for well curated content.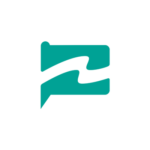 Meero – Photographers are, generally speaking, freelancers, which means that they have to take care of quite a lot of paperwork, billing and sorting. Meero is a Parisian startup born in 2016 that wants to help photographers with all the non-creative processes of their job. On top of that, they have also created one of the largest worldwide communities of photographers that are invited to share experience and knowledge on weekly meetups.
Utopix – Utopix was born in 2015 in La Hulpe, Belgium. It's a platform that makes it easier for companies and agencies to book a photographer or video maker in many cities across Europe. Right after uploading a brief, the company gets a list of available photographers that match their needs, and it's up to them to contact one professional or the other. Forty-eight hours after the shooting, the company receives the edited photographs through the platform, where they also pay the professional. 
MPB – Born in Brighton in 2011, this startup exists for the love of photography. It's a marketplace for second-hand photography and videography gear. First, all items are checked, tested, validated and photographed by their professional team. Next, MPB takes ownership during the re-selling cycle to ensure that payments are controlled and sellers are paid instantly. Their mission is to become the leading global marketplace for photographers and videographers to buy, sell and/or trade equipment.
Pexels – Pexels is the place to go if you're looking for good quality stock photos and videos. Born in Berlin in 2014, Pexels is a photo media library of copyright-free images that can be used, tweaked and published for professional and commercial use. It's completely free and there is no need to credit Pexels, nor the photographer, even though it's appreciated to do so.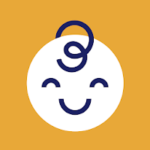 BackThen – Up until just a few years ago, it was common for new parents to put together photo albums to show off their newborn child to friends and family. In the digital age we live now, BackThen wants to make it easy for parents to store photos and videos on an app and give access to family and friends. The startup was born in 2019 in London and it's currently welcoming members of a previously existing app named Lifecake, which is unfortunately closing in June 2020. It offers a free limited plan and then a monthly subscription starting at €4.50. 
Jumpstory – Jumpstory is a Danish startup that was born in 2018. It's a visual universe specially created for companies and organizations looking for powerful images to improve their marketing and communication results. It starts with a 30-day free trial and after that charges €23 per month or €195 for a yearly subscription. 
LALALAB – LALALAB was born in Paris in 2012 with the goal to make it easy to print photos stored on phones. The app is available for iPhone and Android users and its easy interface makes it possible to order premium shots from your phone, which will then be printed and shipped to your home. It's one of Europe's most popular and top-rated photo-printing apps, with over 7 million downloads.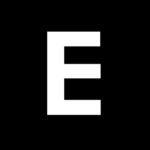 EyeEm – EyeEm has been on the market since 2010. Born in Berlin, EyeEm is a photo-sharing app that features photo editing, sharing and the opportunity to discover amazing talent. It's a place for brands, publishers and anyone looking for high-quality and authentic photos from a community of over 18 million photographers. 
Enlaps – Enlaps is a French startup born in 2015 that offers a complete and easy to use solution to create amazing time lapses. It consists of a self-sufficient and communicating camera named Tikee and a web application that is dedicated to the creation and sharing of time lapses live (in real time). 
Nowadays, we have access to a lot of things with just a few clicks, so it's no surprise that the photography industry has evolved and now offers dynamic and technology based solutions to make it easier for companies and creators to get in touch and work together.
By the way: If you're a corporate or investor looking for exciting startups in a specific market for a potential investment or acquisition, check out our Startup Sourcing Service!
- Advertisement -