The land of Abba, Volvo, and Ikea is so much more than just unforgettable music sounds, great engineering, and affordable furniture. Its entrepreneurial spirit and innovation-oriented mindset have turned Sweden into one of the most advanced countries in the world, and Stockholm, its capital, has gained the reputation as Europe's "unicorn factory" as it is home to more $1 billion-plus companies per capita than anywhere outside of Silicon Valley. Being one of the world's leading startup hotspots, Stockholm has a lot to offer. Here is a closer look at the city's startup scene.
"We are living in an extraordinary time, and there is no doubt that Sweden is a leader in this proud new world. The dream we had of becoming a tech community 10 to 15 years ago is now becoming a reality."                                                                                  – Daniel Ek,  Spotify co-founder
The City's top startup hubs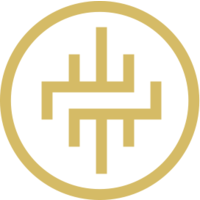 The Factory – Set to open in early 2019, the Factory is said to become the largest innovation and tech hub in the Nordics. Backed by the Swedish venture capital firm Wellstreet, the Factory's top-class infrastructure is planned to host 1400+ people, 100+ startups and scaleups, VCs, a tech school, labs, and innovation centers. Additionally, the building will include a gym, kindergarten and restaurant.
SUP46 – Known to be the home of the Stockholm's startup community and the key meeting point for all startup enthusiasts, SUP46 functions as a membership-based community, where members are cherry-picked and offered funding, mentorship and coworking space. Spanning over 2000m2, the space provides full facilities for members, coupled with top-notch workshops, events and a Startup Café.
Things – Things is a 2000m2 coworking space for hardware startups, focusing on IoT, automation, robotics, 3D scanning/printing and energy. Members are offered three floors of coworking space, event space, meeting rooms, prototyping and testing facilities, as well as access to an established network of investors, external services and manufacturers and collaborative opportunities with corporate partners.
Epicentar – Epicenter is Stockholm's first digital House of Innovation and runs innovation labs, hackathons, ideathons and offers flexible workplaces, studios, meetings rooms as well as world-class workshops and international lectures all year long. It's known for its voluntary RFID implants with whom members can unlock doors, access printers, and pay cashless at vending machines.
Norrsken House – Norrsken House is Europe's biggest tech hub dedicated to social impact and houses people with the vision to change the world. Placed in a 2400m2 retrofitted tram depot in central Stockholm, the one-stop-shop for social innovation provides top-notch infrastructure such as coworking space, meeting rooms, skype booths, event space, playrooms, a meditation room, lounge area, kitchen, and much more.
Top 5 of the city's most promising startups
Amuse – Founded in 2015 by Spotify, Warner Music and Universal Music alumni, Amuse creates a new way for new musicians to distribute their music globally and, more importantly, to be discovered. The app lets independent artists self-publish to Spotify, Apple Music, Deezer, YouTube and elsewhere for free and collect royalties. On the hand, Amuse uses the data to identify promising rising talent and sign them up.
Einride – Named as one of the most innovative tech startups at CES in 2019, Einride has developed a fully electric and autonomous logging truck, called the T-Log and T-pod, an electric self-driving cargo truck, remotely controlled by drivers. In 2018 the T-pod was officially installed in a DB Schenker facility in Jönköping, Sweden and the startup signed a MoU with the Dubai's Roads and Transport Authority.
Kry – Kry is an app-based video service for meeting doctors and therapists at any time or any location, via smartphone or tablet. Aiming to make healthcare more accessible and convenient via its virtual consultation services, Kry reduces the overall costs associated with primary care and targets people who either do not have time to visit hospitals or they live in rural areas. In June, 2018 the startup raised $66 million to fund further geographical expansion.
Noomi – Noomi combines hardware sensors and AI in their 'smart wristband', aimed at improving the quality of life for the elderly and providing peace of mind for relatives and caregivers. The wearable device can be worn 24/7, and has a battery life of 12 months, during which it learns, monitors and analyses the changes in a person's daily routine and helps identify potential health risks.
Sana Labs – Founded in 2016 and backed by a renowned set of investors and advisors, Sana Labs provides an artificial intelligence platform, which learns from the student's individual learning style and determines his or her optimal learning pattern. The platform, with the potential to revolutionise learning, is currently being rolled out in 75% of schools across Sweden with further globalisation plans.
The city's most active VCs
Creandum – Known as the leading Nordic venture capital firm, Creandum is investing in startups focusing on consumer internet, software, and hardware sectors. With a total of €435 million raised, 75 investments in their portfolio, in seed, Series A and later stage rounds, Creandum is the first stop for any entrepreneur. Notable investments include Spotify, Wrapp, Cint, Edgeware, iZettle, Vivino, Videoplaza, and 13th Lab.
EQT Ventures – EQT Ventures is a multi-stage €566 million VC fund, part of EQT, a leading investments firm. It typically invests in tech companies for amounts between €3 million and €75 million, with a geographical focus on Europe and the US. Notable investments include Oden Technologies, Holidu, Riskmethods, Min Doktor, Wolt, Verto Analytics, Unomaly, 3D Hubs, Watty, and more.
Wellstreet Ventures – Wellstreet Ventures is the venture arm of the Wellstreet Group, an investment company, a strategic consultancy firm and a venture building incubator. Wellstreet Ventures is one of Scandinavia's most active investors in seed and early-stage startups, typically investing in technology, fintech, e-commerce, digital marketing, and logistics.
Industrifonden – Founded by the Swedish government in 1979 to support industrial development but switched to venture capital investments in 1996, Industrifonden is one of the larger venture capital firms in the Nordics, with $600 million in assets. Placing focus on technology and life science sectors, its portfolio currently consists of 25 companies, including Barnebys, Soundtrack Your Brand, Fishbrain, AMRA, BONESUPPORT, and Oncopeptides.
NFT Ventures – Established in 2014, NFT Ventures wanted to capture the opportunity in the transformation of banking and financial services. It therefore invests in the fintech sector including banking products and loyalty programs, and in services where fintech is part of the solution, such as proptech, insurtech, regtech, and e-commerce. So far more than 40 companies in the Nordic and the UK markets are backed by them.
Most active business angels
Erik Byrenius – This entrepreneur turned angel investor is the co-founder and former CEO of European online food ordering company OnlinePizza, which was acquired by Delivery Hero in 2012. He has built up a large portfolio of smaller investments in various fields. Currently serving as CEO of StartupDocs, he is also a Founding Partner at Nordic Makers.
Henrik Torstensson – Henrik Torstensson is a Swedish entrepreneur and angel investor, currently serving as the CEO and co-founder of the digital health company Lifesum. The former Head of Premium Sales at Spotify has invested in Fishbrain, Sparta, Brisk.io, Tieday Group, Videoplaza, Teamtailor, Castle, and more.
Jane Walerud – Jane Walerud is a serial entrepreneur and an avid investor, having invested in Klarna, Tobii, Lensway, and many more. Her current role is with Walerud Ventures, a family-run business based in Stockholm. Jane is also a member of the Swedish government's Innovation Council, a member and gold medalist of the Royal Academy of Engineering, a member of the SUP46 Hall of Fame and holds an honorary doctorate from KTH.
Nordic Makers – Nordic Makers is a collective of angels which leverage their expertise and network to help entrepreneurs build digitally scalable companies with global potential. Focused on early-stage and seed investments, the company has made several notable investments including Just Eat, Libratone, Momondo, OnlinePizza, Podio, Sitecore, TAT, Unity, and Zendesk.
Stoaf.se – This Stockholm based angel fund consists of 50 business angels who have pooled their time, international networks, experience and money together in order to help promising teams and ventures to grow to their global potential. So far they have made a total of 55 investments in life sciences, industrial technology and software.
Important Accelerators and Incubators
Amplify – Founded in 2017 by prominent members of Sweden's technology, investment and music communities, Amplify is Sweden's first music tech-oriented startup incubator, supporting young entrepreneurs who are trying to incorporate music elements into their tech business. They offer working space, guidance, services, industry expertise, and access to a large network of partners.
KTH Innovation – KTH Innovation is the entrepreneurship centre of KTH Royal Institute of Technology, offering a structured pre-incubator program as well as services related to business development, patents and law, funding and project management. The aim is to help the students, researchers and employees at KTH commercialise their research results and business ideas. It is free of charge.
 The Springfield Project – The Springfield Project is a Stockholm-based early-stage investor that invest in 10 startups twice a year. In addition to the investment, The Springfield Project contributes with experience and coaching from some of Sweden's most experienced and successful entrepreneurs. Since its start in 2014, it has invested in 32 companies in a variety of stages. Notable investments include Pricerunner, Footway, King, and Tradera.
Sting – Founded back in 2002, STING is one of the leading accelerators and incubators for startups in the Nordics. They supports startups in five key areas of their business growth and provide financial support, coaching, recruitment assistance, networking opportunities, coworking spaces and marketing advice, but only 25 companies are accepted per year in a very selective process. Notable Sting alumni include Karma, Sellpy, and Watty.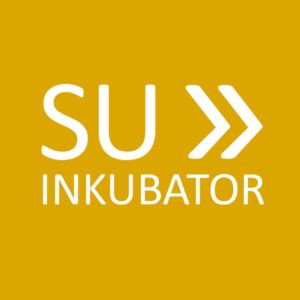 SU Incubator – SU Inkubator develops and accelerates innovative business ideas from researchers, students, alumni and employees at Stockholm University. It offers, through a tailor-made incubator program, business development support and a personal business coach, as well as workplace, infrastructure, and networking opportunities.
The city's most popular startup/tech events
Brilliant Minds – Founded by Spotify's co-founder Daniel Ek in 2015, Brilliant Minds gathers the world's "edgiest creators and purposeful leaders", with the aim of challenging the status quo and discussing how innovation should be implemented to redefine the world we live in. Known as the "Creative Davos", the conference is available by invitation or through very pricey tickets.
STHLM Tech Fest – One of the biggest startup gatherings in Europe, STHLM tech fest is an annual meetup platform for hundreds of tech entrepreneurs, founders, investors, designers, developers, and journalists, with a variety of talks and panel discussions and networking opportunities for fellow startup enthusiasts. Next edition: September 2019
Nordic.js – Nordic.js is an international two-day Javascript conference with talks by internationally renowned speakers and rising stars in the JavaScript community. Next edition: 10/11 October 2019.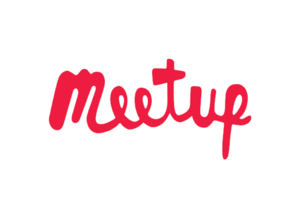 STHLM TECH Meetup – STHLM TECH Meetup is the largest monthly startup event in Europe. Every month the Swedish startup community gathers and talks about current and future developments in the ecosystem, coupled with special guests speakers and a small pitching competition. Best networking opportunity in the city.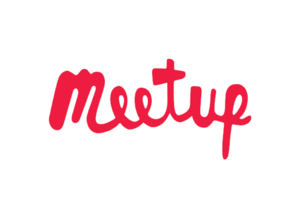 Silicon Vikings Stockholm Chapter – Silicon Vikings is a 40,000+ network headquartered in Silicon Valley whose aim is to connect the startup and tech communities in Silicon Valley and Stockholm, by sharing experiences, expertise, and contacts.
In order to stay up to date regarding startup hubs, tech events and funding opportunities, please make sure to also subscribe to our weekly newsletter.