Hamburg is one of the largest economic centers in Europe and the city boasts a strong expertise in media, commerce and gaming. Over time, an active startup scene has evolved in close vicinity to one of the most modern ports in the world and the many major and popular media companies. Hamburg's startup scene is alive and well, drawing creative and innovative minds from all over Germany, Europe and beyond. The city provides inspiring entrepreneurs with all the support and facilities they need to kick-start and expand their business. So, if you are thinking of reallocating and need a co-working space to start working and meet the community, here are the 10 best co-working spaces in Hamburg:
Mindspace – The Hamburg version of the co-working space is a 4,000 sqm facility, filled with modern open desks and sleek lounges to individual offices and vintage-themed meeting rooms. The atmosphere is described as charming, full of character, and creative energy, in addition to the coffee bar, a fully-stocked communal kitchen, phone booths, and artistically crafted breakout zones. Mindspace offers various membership options, all of which give you 24/7 access to the location's meeting rooms, state-of-the-art facilities, and community events. Cost: Full package starts at €350 per month.
Betahaus – Along Berlin, Sofia and Barcelona, Hamburg's branch of Betahaus is one of the most well-known co-working spaces in Europe and serves as a focal meeting point in the city for freelancers and startups, teams and companies. Betahaus is providing an open co-working space, offices, meeting rooms, skype Couches, phone booths and cafe. In addition, it offers startup-related workshops, events, pitches, panel discussions and a pop-up store for shop experiments. Cost: Monthly packages vary from €89 to €249.
Shhared – Founded in 2014, Shhared is described to have a strong community element, providing an inclusive, productive and enjoyable environment for creatives, entrepreneurs and startups. It offers co-working, rented serviced offices and meeting and event space, equipped with Wifi, cafe, social and breakout area, full services etc. Due to the presence of local and international collaborative community, the space is a regular host of startup events. Cost: Daily package available for €18, monthly from €270 to €370.
Health Innovation Port – The Health Innovation Port is a joint project of Philips and Techniker Krankenkasse, designed as a Collaboration Space with a focus on eHealth, health and medical technology. It offers space for startups from the healthcare industry a co-working space equipped with maker's lab, latest technology, comfy seats, phone booths etc, as well as a mentorship program. The great advantage is the direct connection to the experts and the large network of the founders, enabling you to grow in the market of health tech innovations. Cost: Prices upon request.
FilmFabrique – Located on the grounds of the old freight terminal "Oberhafen" in the heart of Hamburg`s "creative hub", FilmFabrique is the central meeting point of the Hamburg film scene. They offer flexible office space, entire team offices with technical infrastructure and a multifunctional studio, equipped for photo/film shoot, casting, fitting, workshops, seminar, exhibition or events. Excellent networking opportunities with creative people from the film world. Cost: Day ticket is available for €16, monthly packages for €266.  
Beehive – With three locations in Hamburg, Beehive is more than just a provider of creative and flexible space. They have reinvented the way co-working works. There is no waiting for the manager to sign you in, give you your Wi-Fi access code, or set you up. Everything is set up through their mobile app in less than 1 minute. Beehive has a variety of desks, private offices, lounges, conference rooms, and other amenities, as well as 24/7 access, lockers, printer/scanner, coffee/tea. Cost: Monthly packages vary from €119 to €139.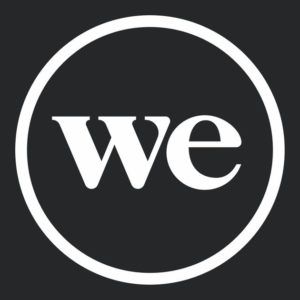 WeWork – The Hamburg branch of the global provider of co-working spaces WeWork, is available in three locations around the city, all of which offer open space, dedicated desks and private offices. The spaces include spacious common areas, unique conference rooms, games area, unlimited micro-roasted coffee, custom art, fitness space, a pet-friendly policy, personalized help from community managers, and more. Cost: Monthly packages vary from €280 to €350.
Rent24 – As one of the leading co-working and coliving provider in Germany, Rent24 offers flexible and efficiently open and separated workplaces, conference rooms, activity room, a bar and lounge and event areas. Beyond full amenities, they provide mentoring and business services to both startups and established companies. In addition, they offer acceleration program and innovation academy. Cost: Monthly packages vary €250 to €375.
Places – When working in Places if feels like work in a well-thought-out furnishing store, because you can buy everything you sit on and work on. Stylish and sophisticated design is added to both working station and relax areas. There are also Wi-Fi printers, a cozy café and a lounge with lots of literature about design and architecture. Cost: Daily ticket is available for €20, monthly packages start from €300.
Rockzipfel – This co-working space's motto is co-working with a child. Their unique offer is the childcare on spot. Targeted at mostly young parents, who appreciate the excellent compatibility of family and work in this child-oriented setting. The space itself is a lovely location with a wonderful garden and offers all services and amenities of a typical co-working place. Cost: Prices upon request.
In order to stay up to date regarding startup hubs, co-working spaces and tech events, please make sure to also subscribe to our weekly newsletter.
- Advertisement -