This article showcases our top picks for the best Blockchain companies based in the Neatherlands. These startups and companies are taking a variety of approaches to innovating the Blockchain industry, but are all exceptional companies well worth a follow.
We meticulously selected companies ranging from cutting-edge startups to established brands based on their outstanding performance in the following categories:
Innovation: Innovative ideas, innovative route to market, innovative product

Growth: Exceptional growth, exceptional growth strategy

Management, diversity and/or societal impact
Top Blockchain Startups in The Netherlands
Data sourced from Crunchbase and SemRush.
Bitfury Group: As a pioneering full-service blockchain technology company, Bitfury Group delivers robust solutions for bitcoin and cryptocurrency infrastructure. Their innovative approach includes developing cutting-edge hardware for blockchain processing and securing networks.
SingularityNET: This platform is revolutionizing the AI industry by enabling the creation, sharing, and monetization of AI services at scale. SingularityNET is underpinned by a decentralized protocol that fosters collaboration in the AI community, facilitating an accessible market for high-quality AI services across various industries.
Change Invest: The company is on a mission to make financial markets accessible to everyone, aiming to break down barriers to investment. They offer user-friendly tools and an inclusive platform that empowers users to invest in a broad range of assets, with a focus on community-driven growth and financial education.
Blockport: The company is an innovative social cryptocurrency exchange that combines the speed and reliability of a centralized platform with the security of decentralized technology. It encourages users to learn from experienced traders, share their trading strategies, and enhance the exchange experience with social features.
effect.ai: Positioned at the intersection of blockchain and AI, effect.ai leverages the NEO blockchain to provide a decentralized network for AI services. This project is creating a competitive marketplace for AI algorithms, where developers can collaborate, share, and deploy AI applications and services.
GUTS Tickets: The employs blockchain technology to ensure a transparent and fair ticketing ecosystem that eliminates fraud and scalping. Their smart ticketing platform is not only secure but also user-friendly, enabling event organizers to sell tickets directly and engage with their audience more effectively.
MintDice This company stands out as a crypto casino that provides a plethora of betting: games, including skill and luck-based options. By integrating blockchain technology, it guarantees fairness and transparency in all its games, offering a provably fair online gambling experience to users worldwide.
LTO Network: The specializes in decentralized workflow automation, allowing entities to collaborate in a secure environment without the need for a central authority. Their solutions are tailored for businesses and governments seeking to integrate blockchain to streamline processes and ensure data integrity.
Tykn: The company is at the forefront of digital identity, providing a secure and immutable ID platform on the blockchain, which is especially beneficial for refugees and marginalized communities. Their system offers a means for individuals to own and control their personal information, paving the way for greater socio-economic inclusion.
TabTrader: The company is renowned for its comprehensive trading app, which aggregates multiple cryptocurrency exchanges into one user-friendly interface. The platform provides real-time data, charting tools, and order management for traders on the go, supporting a wide array of popular cryptocurrency exchanges.
Crayonic: This is redefining digital identity and security by offering a keyless signature infrastructure. Their products emphasize user-centric design, enabling secure, passwordless authentication and the safeguarding of digital assets with cutting-edge cryptography and blockchain technology.
Bizzy Labs: They are reimagining the hiring process with their blockchain-based video-led ATS and application system. Their innovative approach seeks to streamline the job application process and enhance candidate experience.
D2X Group: The stands as a premier European platform for digital asset derivatives, catering to institutional investors with a robust, regulatory-compliant exchange. Their focus on security and transparency aims to build trust and foster stability in the burgeoning digital assets derivatives market.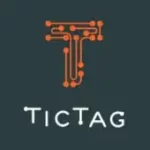 TicTag: Introduces an innovative Proof of Presence system, simplifying the way physical attendance and interaction are verified through simple, secure, and tangible digital handshakes. Their technology has potential applications in events, retail, and smart city initiatives.
Pact Care: The company is dedicated to enhancing patient engagement and collaboration in healthcare. Their tools are designed to streamline access to care, facilitate seamless communication among healthcare stakeholders, and improve the overall patient care journey with technology-driven solutions.
ReCheck: This provides blockchain-powered tools for secure and efficient data exchange, bringing transparency and traceability to various sectors. Their services facilitate digitalization, helping industries to protect data integrity, manage supply chains, and build trust in their operations and products.
Lynked.World: Focused on IT and service sectors, Lynked.World leverages blockchain technology to offer secure and efficient solutions for professional data management and verification. Their platform aims to simplify the process of sharing and validating personal and professional credentials.
Internet of Coins: The Internet of Coins presents itself as a platform where virtual currencies can be exchanged and utilized without centralized governance. They promote an interconnected ecosystem for different types of digital assets, emphasizing user freedom and the seamless integration of various cryptocurrencies.
Connect Capital: As a specialized investment fund, Connect Capital offers professional investment services in the digital asset and blockchain space. Their expertise lies in identifying and capitalizing on opportunities within the rapidly evolving digital economy, focusing on creating value for investors.
Stem: This platform serves as a comprehensive issuing platform for security tokens, easing the process for businesses to tokenize and manage their assets. Stem provides tools and a legal framework that aim to bring the benefits of blockchain technology to the traditional financial sector.
2525 Ventures BV: The develops innovative blockchain-based applications tailored for both front-end and back-end processes. They focus on delivering high-quality, user-centric software solutions that leverage the advantages of blockchain technology for businesses.
Ironbelly: The extends its services as a mobile wallet for Grin/Mimblewimble blockchain, focused on privacy and simplicity. It's designed to allow users to manage their cryptocurrencies on-the-go with an emphasis on user experience and security.
Proof of Impact: The company is leading the way in technology-driven impact verification, enabling users to transparently track and showcase their social and environmental contributions. Their platform leverages blockchain to provide immutable evidence of real-world impacts.
Crystal Blockchain: The company is known for its analytical and investigative toolset for the blockchain industry, providing detailed insights into blockchain transactions and security. It aims to enhance due diligence and prevent fraudulent activities within the blockchain space.
Bitvavo: This offers a versatile Bitcoin wallet interface, simplifying the interaction with the Bitcoin network for a wide range of users. The platform's goal is to provide an easy-to-use, secure, and reliable means for managing and trading Bitcoin and other digital assets.
AirdropAlert: It has emerged as a pioneering platform in the crypto airdrop marketplace, utilizing token distributions as a strategic tool for user acquisition and project promotion. It connects users with new token projects and provides a hub for the discovery and distribution of free tokens.
venturerock: stands as a unique platform that unites founders, backers, and venture builders in a collaborative ecosystem. This venture capital platform is designed to support and scale innovative startups through strategic investments and hands-on building, leveraging a global network to transform ideas into successful ventures.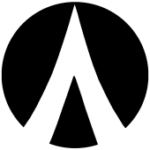 Dentacoin Foundation: Operating at the nexus of healthcare and cryptocurrency, Dentacoin Foundation pioneers an alternative payment method for dental services. Their vision is to make healthcare inclusive and patient-centered by using blockchain to create a circular economy between patients, dentists, and suppliers.
Bitz: The company is redefining event currency by replacing traditional plastic tokens with digital coins for festivals and social gatherings. Their blockchain-based solution offers a seamless, secure, and environmentally friendly alternative for transactions at events, enhancing the experience for attendees and organizers alike.
AMDAX:  The position itself as a gateway to the world of Bitcoin and digital assets for investors. With a commitment to compliance and security, AMDAX provides personalized services that support individuals in navigating the burgeoning landscape of cryptocurrency investments.
CoinCompare: The offers traders a real-time cryptocurrency price comparison tool, informing them where they can buy or sell cryptocurrencies at the best rates. This platform serves as a comprehensive guide for traders to make informed decisions in the fast-paced crypto market.
HaasOnline: This company is a leader in the field of high-frequency cryptocurrency trading products. They deliver advanced, automated trading strategies to help traders capitalize on the volatile crypto market, emphasizing efficiency and performance.
Cryptorefills:  Opens the door for global consumers to use Bitcoin and other cryptocurrencies for daily purchases. They aim to integrate crypto into everyday shopping, providing a practical use-case for digital currencies beyond investment.
Kryha: As a blockchain studio, Kryha offers a complete range of services to support the implementation of blockchain technology in businesses. From ideation to deployment, they guide clients through the entire process, facilitating innovation with their blockchain expertise.
paywith.glass: pay with. glass is pioneering the infrastructure for Global Central Bank Digital Currencies (CBDCs) using AI and blockchain. Their platform aims to redefine the digital economy by enabling a seamless and secure global currency system powered by advanced technology.
Tradebits: This presents a high-performance digital currency exchange that's built to be scalable and configurable. It caters to the needs of traders by providing a reliable platform for trading various digital currencies with advanced technological underpinnings.
Volareo: The company is ushering in a new era with the world's first smart voice speaker that doubles as a hub for decentralized music and commerce. Their innovative approach to voice-activated technology aims to transform how we interact with digital content and transactions.
Coinstart: This platform that delves into Bitcoin, cryptocurrency, and blockchain technologies. It's a place where newcomers and experts alike can explore the digital currency space, get updates, and learn about the latest trends.
Bencom Group: Known for its online comparison platforms, Bencom Group helps consumers make informed decisions by providing clear, comprehensive comparisons of services and products in various sectors, including telecommunications, insurance, and energy.
Momentum Token: Momentum is a marketing automation platform that integrates blockchain and crypto-tokens to drive customer engagement and loyalty. It offers businesses a novel way to reward customer interaction and create more personalized marketing efforts.
All Crypto Whitepapers: The hosts the largest online database of crypto whitepapers, making it an essential resource for researchers, investors, and enthusiasts seeking in-depth information on various cryptocurrency projects and their underlying technologies.
CoinIran: It provides serves as a premier source of news and educational content about blockchain technology and cryptocurrencies for the Farsi-speaking population. It aims to inform and educate users from Iran and the broader Persian-speaking community.
Sphereon: The brings blockchain solutions to life by creating trust in the digital world. They offer a suite of tools that integrate with existing applications and services to enable businesses to authenticate and secure digital interactions and data exchanges.
Max Property Group: This group offers high-yielding, fixed-income residential property bonds, providing investors with an opportunity to invest in the real estate market through blockchain-based securities that promise regular income and high liquidity.
Blockchain News: This is a hub for the latest insights, news articles, and videos related to blockchain technology, offering a wide range of content that caters to both blockchain novices and seasoned experts looking for in-depth analysis.
Dolphin BI: This is a platform designed for crypto-asset investment analysis, leveraging smart contracts to provide insights and analytics that help investors make data-driven decisions in the cryptocurrency space.
Europechain: As a GDPR-compliant enterprise blockchain platform, Europechain supports businesses in managing sensitive data with the added security and transparency of blockchain technology, ensuring compliance with European data protection standards.
Fledgerr: The operates in the fintech space, specializing in crowdfunding, cryptocurrency, and financial services. They aim to streamline the funding process for startups and small businesses through a user-friendly platform that connects them with a wide pool of investors.
Banc.nl:  The strives to make the purchase and sale of cryptocurrency accessible to all, especially across Europe. Their platform facilitates easy transactions with a multitude of local payment methods, catering to a diverse customer base looking to step into the world of digital currency.
Zezsame: The company is forging a new path as a decentralized virtual internet service provider, focused on delivering secure, private, and open internet access. It stands out for advocating net neutrality and uninterrupted connectivity. Their service offers users around the globe an alternative way to access the web.
Blockchain Partners: It has emerged as a key player in blockchain education, particularly noted for its role in training thousands of Oracle employees. Their remote learning approach, using Webex technology, facilitates live and interactive sessions. As an Edtech company, they are dedicated to spreading blockchain knowledge.
Statebox: The creation of a unique process language that leverages the principles of category theory for better structure and understanding of processes. Their work is focused on developing a language that is both compositional and visually intuitive, which can also be formally verified.
Cotown: This is a collaborative platform that aims to create better living environments through enhanced connectivity between stakeholders. The platform's web and mobile presence enables users to participate in the development of friendly living spaces actively. It acts as a catalyst for community engagement and sustainable development.
Brickfund: Offers a blockchain-based marketplace for fractional property ownership, opening up the realm of real estate investment to a broader audience. It provides a platform for international investors to engage in property ownership in a more accessible manner.
MGROUP: The operates at the intersection of technology consulting and project management, offering strategic expertise to companies navigating the complex tech landscape. Their focus is on delivering cutting-edge solutions and insights that drive business growth and efficiency.
ATMA: This is a pioneering blockchain-based pension protocol that aims to introduce transparency and privacy in retirement planning. Their end-to-end solution is designed to address the challenges faced by the pension industry. By leveraging blockchain technology, ATMA offers a more secure and accountable framework for pensions.
Gaslicht.com: It provides a user-friendly online platform that helps consumers compare energy providers with ease. Their comparison tool is designed to ensure transparency in the energy sector, allowing for informed decisions. Gaslicht.com aims to simplify the often complex process of selecting an energy supplier.
Block Materials: This is a startup that's innovating at the intersection of blockchain technology and the real estate sector, particularly within the circular economy. Their mission is to address and overcome the challenges associated with real estate transactions and ownership.
BlockLab: It is focused on the application of blockchain technology within the energy and logistics sectors, providing cutting-edge solutions. They also dedicate resources to training and capacity building to further blockchain adoption. Their mission extends to fostering a better understanding of blockchain's potential benefits.
Marcopolobot:  The automated process of cryptocurrency lending on platforms like Poloniex and Bitfinex, facilitating a more passive investment strategy. This service enables users to lend their digital currencies automatically, enhancing their potential for returns.
PropTech Academy: This is dedicated to education within the real estate technology sector, providing resources and learning for industry professionals. Their platform offers insights into the latest technological advancements in real estate. The Academy aims to prepare real estate professionals for the future market.
Blockaroo: The specializes in integrating the Internet of Things (IoT), AI, and blockchain technologies to offer comprehensive solutions for modern businesses. They provide expertise in software development and agile project management services. Blockaroo's approach ensures that clients receive robust and scalable solutions tailored to their needs.
Cryptoboard: The serves the cryptocurrency community with a dynamic dashboard that displays real-time social cryptocurrency charts and analytics. The platform is designed to equip traders with the tools necessary for informed decision-making.
EOS Amsterdam: This is a core block producer for the EOS blockchain network, contributing to its stability and performance. Their role is critical in maintaining the EOS ecosystem and ensuring that it operates efficiently. As one of the founding block producers, EOS Amsterdam has a significant influence on the governance of the EOS network.
Cryptoassets Design Group:  The stands out as an advisory agency that guides clients through the intricacies of launching initial coin offerings (ICOs) and other token sales events. Their expertise helps navigate the complex landscape of digital asset creation and distribution.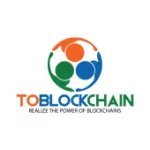 TOBLOCKCHAIN B.V.: BLOCKCHAIN provides a range of products and services to facilitate the understanding and implementation of blockchain technology in various organizations. They offer specialized training to help integrate blockchain into business operations. Their services are designed to help companies realize the transformative potential of blockchain.
2140 Consulting: This is a consultancy firm that specializes in optimizing business processes and securing capital financing through digital technologies. They offer strategic advice to companies looking to modernize and improve their operations.
SATOS: This is a Dutch bitcoin exchange, offering a platform for buying, selling, and managing bitcoin investments. Their service prioritizes user experience and security, making it accessible to both novice and experienced traders. SATOS aims to be a trusted player in the cryptocurrency space within the Netherlands.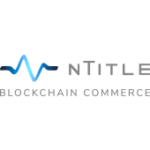 NTitle: The company is developing a blockchain-powered platform for independent game developers to directly distribute and monetize their games. This innovative approach bypasses traditional distribution channels, empowering developers. By leveraging blockchain technology, NTitle ensures transparency and security in transactions.
Multiven: This is creating the first blockchain-enabled marketplace for IT products and services, targeting a multi-trillion-dollar industry. Their platform is designed to simplify and secure IT commerce on a global scale. By offering a decentralized alternative, Multiven aims to revolutionize how IT transactions are conducted.
TradeQoin: TradeQoin is a trade network of small and medium-sized enterprises (SMEs) that promotes business growth through a shared digital currency. It facilitates a community where SME entrepreneurs can trade goods and services, bolstering the local economy.
BlockchainTraders:  The harnesses the dynamic world of cryptocurrencies, specializing in the nuances of trading within this digital asset class. They are immersed in the blockchain ecosystem, providing expertise and insights into the cryptocurrency markets.
Blandlord:  This is a unique concept, envisioning itself as the landlord of the future. It represents a transformative idea in property ownership, likely leveraging blockchain technology. Their mission appears to be simplifying the path to becoming a property owner.
MeterQubes Solutions: They deliver an edge in digital asset trading, possibly by using innovative algorithms and blockchain technology. Their expertise seems to be providing tools and platforms for enhanced trading experiences. With a focus on the cutting edge, MeterQubes could be at the forefront of evolving digital asset exchanges.
Web3 Ventures: The catalyzes innovation by supporting developers and entrepreneurs in launching decentralized services. They are committed to the growth of the blockchain community by enabling autonomous and decentralized web services. Web3 Ventures appears to be a hub for fostering new blockchain ventures.
3D Makers Zone: This integrates the transformative technologies of 3D printing, blockchain, smart systems, and IoT to drive business growth. They provide inventive solutions that cater to the needs of modern industries looking to adopt these technologies.
Intl. Blockchain Technologies (IBT): IBT offers a distinctive online service where contracts can be securely registered and authenticated on any blockchain. This could revolutionize how contracts are managed, ensuring security and trust through distributed ledger technology.
Sagittae: This introduces a peer-to-peer financial protection system based on blockchain, offering an alternative to traditional insurance bureaucracy. They aim to disrupt the insurance industry with a decentralized model that empowers users and reduces unnecessary intermediaries.
Fluidensity: The specializes in merging the art world with blockchain technology, facilitating trade in digital and traditional art through a virtual gallery platform. They may offer cryptographic authentication of art pieces, ensuring security and provenance. Their services could revolutionize art ownership and trading.
Truong. vc: The utilizes its capital to invest in and support cryptocurrency and decentralized projects. Acting as both an investor and a consultant, they play a crucial role in nurturing and developing innovative blockchain initiatives. They bring expertise and resources to the table, driving the growth of the decentralized ecosystem.
CargoTrax: The company offers a free Freight Exchange platform, designed for transporters, expeditors, manufacturers, and suppliers to streamline their operations. It's a marketplace for logistics, potentially leveraging blockchain to enhance transparency and efficiency in the supply chain.
Lembas: The company is a blockchain-based distribution system automation platform focused on the food industry. Their technology might trace food products from origin to consumer, ensuring freshness and reducing waste. By improving supply chain transparency, Lembas could transform how food is distributed, offering a sustainable and efficient alternative.
Digital Embassy: The Digital Embassy acts as a conglomerate of global digital technologies, incorporating federations like the Blockchain Federation. Their international union represents a collective effort to advance digital tech initiatives. The collaboration within this embassy fosters a shared vision for the future of digital technologies.
iotcoresoft: The company specializes in the development of IoT and blockchain applications, addressing various industry challenges. They provide bespoke software solutions that harness the power of connected devices and secure blockchain technology. Their work potentially includes smart contracts, data integrity solutions, and streamlined IoT networks.
Biccur: This is engaged in developing blockchain products that symbolize and carry value, possibly through tokenization. Their solutions might include digital assets that represent real-world commodities or intellectual property. They seem poised to unlock new forms of asset ownership and trading.
Blockchain Talks: This organizes independent conferences in Amsterdam, focusing on blockchain and cryptocurrency. These events serve as a platform for education, discussion, and networking among experts and enthusiasts. Their mission is to facilitate the exchange of ideas and to further the understanding of blockchain technology.
Emerging Horizons: The company provides consultancy services aimed at preparing companies for emerging technologies. They likely offer strategic guidance and implementation support for technologies like blockchain. Their services might be crucial for businesses looking to stay ahead of the curve in a rapidly evolving tech landscape.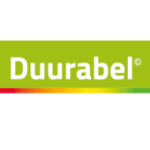 Duurabel: The presents itself as a real estate consultancy focusing on sustainability, possibly integrating blockchain to enhance transparency and efficiency in real estate transactions. Their work might involve advising on eco-friendly property development and investments.
Publicism: Advocates for journalistic freedom, underpinning its pivotal role in maintaining an informed society. The company supports the free press through innovative platforms and technological solutions. It seeks to empower journalists and media entities globally.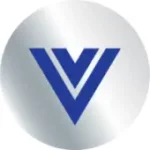 VersaVault: Delivers robust blockchain security solutions and ensures the integrity of banking systems. The company specializes in digital storage for cryptocurrencies and provides secure digital property services. It's known for combining banking reliability with blockchain innovation.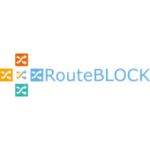 RouteBLOCK: The Specializes in data integration with a focus on blockchain and decentralized services. Aims to enhance the security and efficiency of data handling processes. The company is a key player in advancing blockchain integration in various data-driven industries.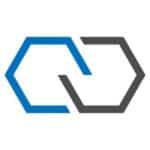 Ledgable: Offers distributed ledger technology services, utilizing blockchain protocols. The company is at the forefront of ledger technology, providing solutions that promise transparency and efficiency. They cater to businesses seeking blockchain-based ledger applications.
Hypercube Studios: The Operates across blockchain, AI, IoT, space, and nanotech industries, providing versatile tech services. The company stands at the intersection of multiple advanced technologies, driving innovation in each sector. It's known for its futuristic approach to technology services.
omniN0de: Serves as a launchpad for decentralized blockchain-based experiences. It enables users to engage with blockchain technology in a user-friendly environment. The company is recognized for its efforts to make decentralized applications more accessible.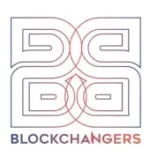 Blockchaingers: This is dedicated to co-creating what they term as society's next operating system using blockchain. Their ecosystem fosters collaboration to revolutionize how societal systems operate. They are known for their innovative approach to community-driven development.
Bchainmedia: The Creates custom blockchain solutions targeted at the marketing and media industries. They enable these sectors to harness the power of blockchain for enhanced transparency and efficiency. Their expertise lies in tailoring blockchain technology to specific industry needs.
By the way: If you're a corporate or investor looking for exciting startups in a specific market for a potential investment or acquisition, check out our Startup Sourcing Service!
- Advertisement -