This article showcases our top picks for the best Biotechnology companies based in Finland. These startups and companies are taking a variety of approaches to innovating the Biotechnology industry, but are all exceptional companies well worth a follow.
We meticulously selected companies ranging from cutting-edge startups to established brands based on their outstanding performance in the following categories:
Innovation: Innovative ideas, innovative route to market, innovative product

Growth: Exceptional growth, exceptional growth strategy

Management, diversity and/or societal impact
Top Biotechnology Startups in Finland
Data sourced from Crunchbase and SemRush.
Aiforia provides powerful AI software to transform images into discoveries and diagnoses for pathologists and scientists. Their cloud-based solutions boost efficiency and precision in medical image analysis across diverse fields, from oncology to neuroscience.
Brinter is at the forefront of disrupting the traditional implant industry with regenerative medicine bio-implants. They employ 3D bioprinting technology in a personalized medicine approach, utilizing the patient's cells and the body's natural repair mechanisms.
Mobidiag is a biotechnology company specialized in development and commercialization of molecular diagnostics solutions used by clinical laboratories for detection of infectious diseases (gastrointestinal, respiratory and hospital-acquired infections).
Nightingale Health is a health tech company prioritizing preventive care, offering comprehensive disease risk predictions through advanced blood analysis and extensive health data, aiming to keep people healthy rather than solely treating illnesses.
Blueprint Genetics is a genetic diagnostics company focused on inherited diseases. We provide world-class genetic diagnostics and clinical interpretation for hereditary diseases. We are passionate about changing peoples' lives through development of groundbreaking solutions.
Infinited Fiber Company was born out of the desire to solve some of the biggest challenges in the textile industry – mountains of waste, limited natural resources, and consumers calling for more sustainable choices.
Nanoform is an innovative nanoparticle medicine enabling company. Nanoform works together with pharma and biotech partners globally to provide hope for patients in developing new and improved medicines utilizing Nanoform's platform technologies.
TILT Biotherapeutics Ltd is advancing oncology treatments by leveraging oncolytic viruses to enhance T-cell therapies and immune checkpoint inhibitors. Their technology strengthens TILs, CAR T cells, and immune checkpoint inhibiting antibodies, driving innovation in cancer therapy.
Valo Therapeutics (ValoTx) specializes in innovative immunotherapies for cancer and infectious diseases. Their approach combines oncolytic viruses, viral vectors, and disease-specific peptides to create versatile and immunogenic therapeutic vaccination platforms.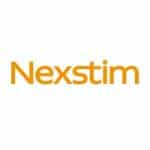 Nexstim, a Finnish medical technology company established in 2000, operates globally with a mission to enhance the quality of life for patients facing unmet clinical needs. Their focus is on enabling personalized and effective therapies and diagnostics for complex brain diseases and disorders.
Faron Pharmaceuticals is a Finnish drug discovery and development company headquartered in Turku, Finland. Founded in 2003, it was established by a team led by Markku Jalkanen, who currently serves as the company's Chief Executive Officer.
Ductor Corporation, a Finnish biotechnology company, offers biogas operators a range of proprietary, patented, and tested technologies to enhance the profitability and stability of their biogas ventures.
Rappta Therapeutics is a late preclinical stage biopharmaceutical company. We are working on a first-in-class series of anti-cancer molecular glues that reactivate a key tumor suppressor, protein phosphatase 2A (PP2A).
Aurealis Therapeutics has developed a distinctive multi-target cell and gene therapy platform to tackle unmet medical requirements. Their lead clinical asset, AUP-16, is a topical cell therapy with a unique mode of action that facilitates the healing of Diabetic Foot Ulcers.
Enifer is dedicated to building a more sustainable future with reduced natural resource usage. Their primary goal is the sustainable production of protein, a critical aspect of future food production.
MetGen specializes in developing and offering innovative enzymatic solutions designed for the most demanding industrial conditions to fulfill customer requirements. Their enzymes, known as MetZyme®, are robust, highly efficient, and natural catalysts that expedite chemical reactions.
Synoste is a Finnish startup company that develops and will sell novel patient friendly medical solutions for treatment of skeletal deformities. The first target is a better device for the well known, but complication prone limb lengthening procedure.
Biomensio specializes in next-generation multianalyte biosensing, offering smart, rapid, and mobile solutions. Their technology platform comprises a fully digital multianalyte sensor, fluid cartridges, and a handheld reader, complemented by customer-specific APIs or cloud-based analytics services.
Origin by Ocean is establishing a business ecosystem centered around cultivated and harvested algae, which is transformed into ingredients for everyday consumer product manufacturing. Their biorefinery technology addresses a global environmental issue.
Solar Foods
introduces Solein, a revolutionary protein source for the global food industry. Produced from the essentials of air – CO2, water, and nitrogen – using electricity, these distinctive natural single-cell proteins are independent of agriculture, weather, or climate.
Pro Farm Technologies is a bioscience company dedicated to supporting farmers and agriculture through holistic solutions that enhance productivity and sustainability. Their offerings include highly concentrated biological products designed to improve plant health and productivity.
Herantis Pharma Plc is a clinical-stage biotechnology company developing disease modifying therapies for Parkinson's disease. Herantis' lead product HER-096, is an advanced small synthetic chemical peptidomimetic molecule developed based on the active site of the CDNF protein.
Osgenic, based in Helsinki, Finland, is a software company on a mission to build a new environment that enables surgeons to safely prepare for medical procedures. Their objective is to enhance the safety of surgical procedures
Metsä Group is at the forefront of the bioeconomy, actively investing in growth and the development of bioproducts for a fossil-free future. They source renewable wood from sustainably managed northern forests as the raw material for their products.
Desentum is a clinical-stage, research-oriented biopharmaceutical company specialized in developing novel types of allergy immunotherapy products (aka allergy vaccines) that are based on switching the immune system's response to allergens from hypersensitivity to tolerance.
Finnadvance develops the AKITA® platform: next generation humanized in-vitro models for drug development and research purposes. They provide the highest throughput platforms with great in-vivo correlation.
Medicortex is a biotechnology company dedicated to developing diagnostics and treatments for acute neurodegenerative conditions, including traumatic brain injury (TBI) and concussion. The company is currently focusing on the development of a rapid test, for detection of TBI and concussion.
Tenboron is a clinical-stage biopharmaceutical company dedicated to the development of innovative carriers for targeted cancer radiotherapy known as Boron Neutron Capture Therapy (BNCT).
CH-Bioforce offers cutting-edge biomass fractionation technology, converting all components into high-value materials for the chemical industry. This innovation reduces reliance on fossil and food-based raw materials, benefiting sectors like textiles and packaging with sustainable alternatives.
Uute Scientific Oy is a pioneering company rooted in microbiome science with a vision to eradicate immune-mediated diseases. Emerging from research at Helsinki and Tampere universities, they emphasize the importance of science in their mission.
NaturVention is the global market leader in living green walls & biologically air-purifying design furniture. Combining the beauty and intelligence of nature with modern technology and Scandinavian design. Experience the power of nature with Naava.
Biomendex specializes in the development and manufacturing of adaptable synthetic bone substitute materials for bone regeneration. Their innovation, Adaptos®, is a unique bioactive bone graft substitute that offers surgeons the flexibility to cut, shape, or mold it during procedures.
Imaqen provides a wide range of products and solutions for diagnostic imaging in medical, veterinary, and dental fields, along with dental 3D printers for digital dentistry. Their clientele includes hospitals, healthcare centers, dental clinics, laboratories, and veterinary clinics.
Olfactomics Ltd, a Finnish university-based spinoff, specializes in advanced technology for surgical tissue assessment. They concentrate on enhancing breast-conserving lumpectomies by providing real-time tissue analysis, enabling surgeons to achieve complete tumor removal in a single operation.
ProtectPipe is a Finnish microbiotechnology company producing an innovative microbe solution that removes organic waste from drainpipes. The microbe solution moves to the areas with build-up in the pipes and devours the waste.
HyTest is a trusted company with over two decades of experience, offering innovative solutions for assay development and research applications. They specialize in providing high-quality immunological reagents for various fields, including cardiac markers, infectious diseases and neuroscience.
UPM is dedicated to delivering renewable and responsible solutions, driving innovation to move beyond fossil fuels in six key business areas: UPM Fibres, UPM Energy, UPM Raflatac, UPM Specialty Papers, UPM Communication Papers, and UPM Plywood.
Scaffdex focuses on a commercial implementation of tissue engineering and regenerative medicine in the scientific research (CellCrown cell culture inserts) and clinical applications (RegJoint small joint implant).
Biovian is a One-Stop-Shop GMP CDMO in biopharmaceuticals, covering services from early development to finished vial. Biovian's 5,100 m2 facilities are EMA certified and FDA inspected for GMP production of investigational and commercial products.
Bioretec Ltd. is a medical device company focusing on the development of strong, safe and reliable bioabsorbable and bioresorbable implants for pediatric and adult orthopaedics. Their products are used worldwide, and they continue to further develop materials and products for load-bearing.
Uniogen is the result of a merger between three well-established Finnish life science and diagnostics companies: Abacus Diagnostica, Labrox, and Kaivogen. Specializing in molecular and immunoassay diagnostics, they focus on infectious diseases and cancer diagnostics.
HVR Cardio focuses on minimally invasive mitral valve repair solutions. Their technology aims to improve treatment for mitral regurgitation patients. The company's innovations promise safer and faster cardiac interventions.
Inion Oy specializes in biodegradable implants for various medical applications. They target global markets, with a product portfolio distributed through specialist networks. Their focus areas include Spinal, Orthopaedic, Craniomaxillofacial, and Dental solutions.
Genomill is a pioneering precision diagnostics company with a mission to democratize the use of liquid biopsies for oncology, infectious disease detection and beyond, by removing the barriers for global access. It's vision is to be a leader in the transformation of precision diagnostics
Eevia Health specializes in 100% organic plant extracts sourced from the Arctic Circle's pristine Finnish forests. They hand-pick and process raw materials like lingonberry, bilberry, chaga, and pine bark into high-quality, standardized extracts in their Finnish production facilities.
KÄÄPÄ Biotech comprises KÄÄPÄ Forest, KÄÄPÄ Health, KÄÄPÄ Labs, and Nordic Mushrooms, with a focus on biotechnology and fungi to promote human health and ecosystem well-being. They have successfully concluded their Food Safety System Certification.
ArcDia International Ltd specializes in acute infection diagnosis with mariPOC rapid antigen tests. Their goal is to enhance healthcare processes and promote healthier living by providing comprehensive solutions for diagnosing respiratory and gastrointestinal infections.
FinVector is a prominent cGMP manufacturer of viral-based products, aiming to bring hope and a sense of belonging to those with chronic health conditions. Owned by Ferring Ventures S/A, they are dedicated to improving the lives of individuals dealing with long-term health issues.
Paras Biopharmaceuticals Finland Oy is a rapidly expanding biopharmaceutical technology development company. They have created the Diabrid Platform Technology for the high-level expression of biosimilars and long therapeutic peptides using genetically stable clones.
Admescope, part of the Symeres organization, is a contract research organisation (CRO) providing the pharmaceutical, biotechnology and veterinary industry with premium quality tailor-made services to drug discovery in the area of ADME-Tox.
Fiber-X is dedicated to converting waste into valuable resources using innovative technologies and extensive expertise. They collaborate with a global network of partners to establish sustainable lifecycles for bio-based products, contributing to environmental regeneration.
Experimentica Ltd. services include a wide range of in vitro, ex vivo, and in vivo models for ocular diseases, customized cell-based screening, functional assessments, tissue processing, histology, electron microscopy, and stereology of the nervous system.
MyDNAPedia is a lifestyle enhancement company that utilizes molecular diagnostics to empower proactive individuals with insights into their health. They offer genetic reports, health history analysis, and genetic counseling to provide actionable steps for individuals and their healthcare providers.
Oncos Therapeutics is dedicated to advancing innovative cancer therapies using next-generation oncolytic viruses. Their Advanced Therapy Access Program, initiated in 2007, has provided tailored treatments to 200 patients, showing promising safety and efficacy results.
Faron is a clinical stage biopharmaceutical company developing novel treatments for medical conditions with significant unmet needs. Its lead program is bexmarilimab, its investigative precision immunotherapy in Phase I/II development as a novel macrophage checkpoint immunotherapy for patients with hematological malignancies.
Magnasense Technologies specializes in Point-of-Care assays utilizing super-paramagnetic labeled antibodies through Magnetic Immuno Assay (MIA). Their innovative system offers superior assay performance while maintaining cost-efficiency.
Aranda Pharma is a preclinical-stage pharmaceutical company focused on developing innovative non-steroidal small molecule inhibitors of the androgen receptor. These compounds are being advanced as locally acting antiandrogens.
Bonalive is at the forefront of addressing antibiotic resistance through Smart Healing™ technologies. Their innovative approach reduces the need for antibiotics, enhancing patient care and improving overall quality of life. By combining technology and human biology.
Xfold imaging produces signal-enhancing nanostructures for imaging and diagnostic applications. These structures can be produced on a variety of substrates, such as glass, polycarbonate, and silicon. The nanostructures enhance microscope images and optical signals obtained using laser/LED excitation.
Genevia Technologies, established in 2011 as a spin-off from Tampere University of Technology, is a Finnish Contract Research Organization (CRO) that specializes in providing a wide range of bioinformatics solutions.
Zora Biosciences is a diagnostics company specializing in identifying disease markers and transforming them into reliable, high-throughput clinical methods. Their primary focus is on cardiovascular disease. This test is designed to assess the risk of coronary events.
Aidian, formerly Orion Diagnostica, is a Finnish IVD company established in 1974. They develop and distribute CE marked diagnostic tests for efficient point-of-care healthcare, promoting global health. They  provide solutions to fight against antimicrobial resistance (AMR).
Galena Pharma Oy, a Finnish pharmaceutical company, focuses on product development, contract manufacturing, and packaging services for health and well-being products, including pharmaceuticals, medical devices, supplements, cosmetics, and more, from their Kuopio facilities.
Glykos specializes in bioactive glycan-based product and technology development, collaborating with major pharmaceutical companies worldwide. Glykos is a late preclinical stage biopharmaceutical company. We are working on best-in-class ADCs that display outstanding therapeutic index.
Neurotar's mission is to enhance brain research by offering in vivo two-photon imaging services for pharmaceutical and biotech companies worldwide, aiming to provide a more translational approach compared to in vitro and ex vivo methods in CNS research.
Biohit Oyj, a Finnish biotechnology company founded in 1988, is dedicated to "Innovating for Health" and promoting social responsibility. They focus on raising awareness about acetaldehyde, a Group I human carcinogen, and advancing the accessibility and marketing of their products and services in this mission.
BioNavis Oy specializes in Surface Plasmon Resonance (SPR) and offers support to professionals worldwide in life sciences, biosensors, and material sciences. Their Multi-Parametric SPR technology enables real-time, label-free analysis of molecular interactions, structural changes, and layer properties in both dry and wet states.
4Pharma is a contract research organization (CRO) specializing in medical research services for pharmaceutical, biotechnology, medical device, and food companies. Their expertise in biostatistics, data management, and medical writing combines industry experience, service provider flexibility, and to deliver data-driven solutions.
Kibron Inc. was established in 1994 by some of the leading scientists in the field of lipid films, with the aim to manufacture easy to use, fast and accurate tensiometers and Langmuir instruments. Conventionally, surface tension measurements require trained personnel, long measurement time, and large sample volumes.
BF (Biocenter Finland) offers technology services to the Finnish research community, including academia and industry, and to some international users. These services operate on the principle of open access and are facilitated through BF's infrastructure platforms.
By the way: If you're a corporate or investor looking for exciting startups in a specific market for a potential investment or acquisition, check out our Startup Sourcing Service!
- Advertisement -