This article showcases our top picks for the best  Video Games companies based in Finland. These startups and companies are taking a variety of approaches to innovating the Video Games industry, but are all exceptional companies well worth a follow.
We tried to pick companies across the size spectrum from cutting-edge startups to established brands.
We meticulously selected companies ranging from cutting-edge startups to established brands based on their outstanding performance in the following categories:
Innovation: Innovative ideas, Innovative route to market, Innovative product
Growth: Exceptional growth, Exceptional growth strategy
Management and Societal Impact
Top Video Games Startups in Finland
Data sourced from Crunchbase and SemRush.
SUPERCELL: A video game development company for tablets and smart phones. A global game company based in Helsinki, Finland, with offices in San Francisco, Seoul and Shanghai. Create great games for as many people as possible that are played for years and remembered forever.
SMALL GIANT GAMES: An independent game development company based in Helsinki, Finland. One of the fastest-growing mobile game companies in the world. They believe that small, skilled and independent teams can accomplish gigantic things.
FUTUREPLAY GAMES: A group of professionals with 60+ years of total experience from the gaming industry and from companies such as EA, Rovio, Remedy. Makers of Merge Gardens, Battlelands Royale and the Idle Empire series. Mobile game studio based in Helsinki, Finland.
LIGHTNEER: Hybrid-casual Mobile game studio based in Helsinki, Finland built around a super experienced yet down-to-earth team and a proprietary development framework that allows for speedy testing and market delivery. Snackable mobile games made by curious happy people.
REDHILL GAMES: Free to play PC game studio formed by a team of industry veterans. A seasoned co-development partner in the heart of Helsinki. It is formed by a seasoned team of industry veterans. They are aiming high but approach this opportunity with humility and determination.
NITRO GAMES: A mobile game developer and publisher focusing on strategy gaming experiences. Nitro Games – Household name for shooter games on mobile! The Company focuses on producing mobile games with high production value for mid-core audience.
BOOMLAGOON: A mobile game developer focused on developing games for the global mobile sector. Games are rich character-driven experiences that players love. The company is backed by London Venture Partners and Jari Ovaskainen, and comprises of games industry veterans.
TRIUMF HEALTH: A Behavioral therapeutics for pediatric patients delivered through a mobile game. The flagship product is the evidence-based mental health game Triumfland Saga for children aged 7-12. Our trusted and safe health game is designed specifically for children.
PANZERDOG: A game developer focused on high-quality innovative products. A game developer behind Tacticool, a hot isometric mobile shooter Tacticool, named the Play Market's best Competitive Game in 2019. A hot 5v5 top-down mobile shooter.
SHIPYARD GAMES: A mobile gaming studio founded in 2017. They are backed by Supercell, the best game maker in the world. The company office is located in Finland, in the beautiful city of Helsinki that is home to some of the top talent in gaming.
VAKI GAMES: A games studio specialised in online multiplayer hardcore games. A Finnish games studio working on team-based action title Kingshunt. Vision is to push the boundaries of gaming through innovative, immersive experiences that captivate and inspire players worldwide.
MAINFRAME INDUSTRIES: A pan-Nordic game venture with studios in Helsinki and Reyjavik. Having secured two rounds of funding, They're growing the team to develop our cloud-based MMO, Pax Dei. They are independent, venture-backed game developer with veterans.
PUIDA: An information technology company that offers a SaaS B2B platform for managing work in the creative industry. They are building software for better creative work management for creative people and companies so they can work the way they want to.
REMEDY ENTERTAINMENT: A Finnish game development company, was founded in 1995. The company's mission has been to be a developer of leading. Remedy is a pioneering game studio bringing you thrilling experiences you can't find anywhere else.
FINGERSOFT: A mobile game developer and publisheer based in Oulu, Northern Finland. Just 170km south of the arctic circle in Oulu, Finland. They are best known for the mobile smash hits Hill Climb Racing and Hill Climb Racing 2, which have a combined total of over 2 Billion installs.
EASY ANTI-CHEAT: A holistic anti–cheat service, countering hacking and cheating in multiplayer PC games through the use of hybrid anti–cheat mechanisms. An even playing field is paramount for the online competitive scene. Easy Anti-Cheat takes worrying.
HOUSEMARQUE: An independent game developer that makes games for consoles and the PC. Founded in 1995 and based in Helsinki, Housemarque is the longest-standing game studio in Finland. They have a track record of 25+ years of developing top-notch games with focus on tight gameplay.
TWO MEN AND A DOG: An independent game development studio based in Helsinki, Finland. Founded in 2013 by former members of Rovio, the developer of Angry Birds and White Sheep Isobar, the award-winning digital agency.
PSYON GAMES: Designs and develops science entertainment games. Designs a new future for casual gaming by combining the joy of entertainment with the beauty of discovery, knowledge and understanding. The banging fusion of rock hard science and awesome entertainment.
KUKOURI: Privately held mobile games developer, Kukouri Mobile Entertainment develops games for high end mobile devices like Apple iPhone, iPad. They are a small and agile team of veteran developers currently entering a rapid growth stage.
FROZENBYTE: A PC Gaming Company. Frozenbyte was founded in 2001 and their office is based in Helsinki, Finland. They started with only a handful of people, but currently they have about 110 employees. Their work is their passion and they want to create the very best games.
COLOSSAL ORDER: A privately owned Finnish game development studio, focusing on strategy games. The developer behind the critically acclaimed city-building game Cities: Skylines. They create the world's best simulation games from our home in Tampere, Finland.
10TONS: A gaming company based in Finland. Creating and publishing games since 2003. They have been around for 10 years and created over 30 games for over a dozen platforms. a skilled team works on creating new original IP delivering it efficiently to all kinds of devices.
LUDOCRAFT: A game studio specializing in the design and development of multiplayer games and virtual worlds for PCs and smart phones. They are a dynamic games studio and an innovative consulting partner. Imagine a game, They make it a reality. The Art of Designing Games and Play.
HYPERKANI: A software company that was founded in 2009 and currently develops games for mobile platforms. Hyperkani is a privately held company focused on creating and publishing casual mobile games. Hyper Fun games for all kinds of players!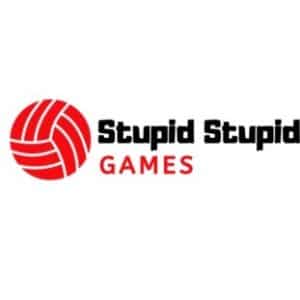 STUPID STUPID GAMES: A "happy together" -game studio; They make casual co-op games for consoles and pc. More yelling and laughter into their living room! Playing this multiplayer online battle arena (MOBA) game is fun, but winning feels even a lot better.
CORNFOX & BROTHERS: A video game development studio based in Helsinki. An independent game developer with a passion to deliver memorable, story-driven entertainment experiences for gamers around the world. Company develops high-quality indie games for consoles, PC and mobile.
BONUS STAGE: Publishing Best Damn Game Agents, Period. They are Bonus Stage. They publish video games. Good games from indie studios. Get their newsletter and they'll tell you all about them. Free games, playtests, magic, meaning of life – it's all there so step in.
ACTION SQUAD STUDIOS: A story-driven transmedia studio developing exciting, new stories for games, motion pictures and other media. Their studio was founded by seasoned gaming and entertainment industry professionals from Rovio, Supercell, Remedy, RedLynx and Bugbear.
QUANTUM SHAKE: A game development studio that develops casual, arcade, RPG, strategic, and sports games for mobile devices. Stirs up new, fun, genre-defining mobile gaming experiences to surprise the gamer time after time. A fun company to work at. Games With Taste.
TEAM JOLLY ROGER: A Finnish game development company. A game development team in the heart of Finland. a Finnish game development company, based in Kajaani. The beating heart of our company is of course the team, a group of nerdy people with a passion for creating games.
IRON SIGHT: A Finland-base Company. Iron Sight is freshly founded game studio in Northern Finland, specializing in creating high-quality PC-games. Ironsight.fi has global traffic rank of 5,535,505. Ironsight.fi has an estimated worth of US$ 6,111, based on its estimated Ads revenue.
BUGBEAR ENTERTAINMENT: An independent game developer known for Wreckfest, Ridge Racer Unbounded, FlatOut and Rally Trophy games. Delivering driving games of the highest calibre. Bugbear Entertainment is an award-winning, leading independent developer of action driving games.
SIEIDI: Games for PC and mobile. Building a dream game company stone by stone. SIEIDI is an independent Finnish game development startup founded in 2014. The SIEIDI team is made up of 5 gaming enthusiasts who use their combined design, tech and business skills.
SECRET EXIT: A 100% independent game development company founded in 2006 by Jani Kahrama and Jetro Lauha, two guys with modest game. They have received a fair share of critical acclaim, commercial success and industry awards, and remain humble and thankful for the recognition.
ICEFLAKE STUDIOS: An independent game development company located in the city of Tampere. Their passion is to make original IPs for PC, console and VR platforms. They have developed 15 original titles for PCs, consoles, VR and for all current mobile platforms.
GREENER GRASS: A game development firm. Greener Grass Company is a Finnish game company established in 2014. The Greener Grass team consists of a mix of game industry professionals, with years of experience in publishing and developing games.
KAPU TOYS: The digital toy box filled with smiles. We aim to support kids taking their first digital steps safely by avoiding rising difficulty levels, time limits or high scores. With digital toys that change the way kids play, Kapu Toys is creating clever apps that spark the imagination.
MOIDO: Available for outsourced game development on various platforms. Moido is a Finnish game development studio with a focus on smart, accessible and enjoyable gaming experiences suitable for wide audiences. They specialize in mobile platforms and browser based games.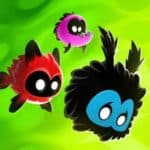 BADLAND: An atmospheric side-scrolling action adventure game for iOS, Android, Windows Phone and BlackBerry platforms. The Game of the Year -winning action adventure. Fly and survive through fantastic, hand-painted worlds filled with imaginative traps, puzzles and obstacles!
HEADNOUGHT: The award-winning game studio was created during the summer of 2013 by five enthusiastic people; the CEO, a programmer, an animator, an artist and a tech support person. Headnought is based in Lappeenranta, a remote Finnish city.
RANDOM POTION: A game company specialised in multiplayer games with a strong emphasis on interaction between players and player-driven storytelling. They are currently developing Ignis Universia. Games to tell stories about.
KYY GAMES: An established game company specialising in cross-platform titles include Trouserheart and Cabals: Magic & Battle Cards. They specialise in card, board and role-playing games. Their team is a perfect blend of industry veterans and new talents.
SILVERMILE: A mobile game developer formed by industry veterans behind global brands like Angry Birds and Habbo Hotel Silvermile propels. A developer and publisher of virtual reality and mobile games founded in 2014 by the former Angry Birds team with HQ in Helsinki, Finland.
AWESOME CROWD: Utilizes the latest trends and tech, boosting fan engagement sports industry. Specializes in the sports event marketing and sponsorships. Their passion is to create experiences for the spectators and support them to become loyal friends and advocates for the teams.
INDIUM: Game Stories Creating an open world survival RPG. Developers of Moomin Adventures: Jam Run and HactEngine – an open source game engine. Mobile and web apps with usability in mind. Consulting, prototypes or software development.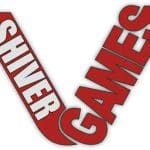 SHIVER GAMES: An independent game developer. Shiver Games Ltd. is a privately held developer of computer and video games. Shiver Games is based in Helsinki, Finland. Shiver Games is specialized on making peculiar and unique horror games for various platforms.
CREENG: A Game studio was founded in June 2012. Creeng had been started out from an idea that the world out there needs more games. Agile mobile game studio located in northern Finland, in the city of Oulu creating free games. Creator of Hockey MVP, 10 Shot Soccer and Hockey Legends.
By the way: If you're a corporate or investor looking for exciting startups in a specific markt for a potential investment or acquisition, check out our Startup Sourcing Service!
- Advertisement -