Covering 70% of our planet's surface, the oceans offer immense potential for sustainable economic growth and environmental preservation. In response to this opportunity, a wave of innovative startups has emerged, leading the way in the development of the blue economy. These forward-thinking companies are harnessing cutting-edge technologies and strategies to tackle pressing challenges and create a more sustainable future for our oceans.
To further nurture and support the growth of the blue economy, several programs and initiatives have been established. For example, the Blue Value acceleration program by Oceano Azul in Lisbon, along with initiatives like Malta's Maritime Forum and BlueTechPort in Barcelona, are actively driving innovation and entrepreneurship in the maritime sector. These initiatives provide resources, mentorship, and funding to startups, while also attracting investments and creating a conducive environment for their success. With significant investments, such as the expected €50 million expansion of BlueTechPort in Barcelona, these programs are set to propel the growth of the blue economy, fostering economic prosperity and environmental sustainability.
In this article, we will dive into the world of the blue economy and explore 10 remarkable startups that are making innovative and noteworthy advancements. From ocean data management to pioneering carbon dioxide removal projects and developing clean energy solutions, these companies are at the forefront of driving positive change.
Each startup brings its own visionary perspective and is united by a common goal: to unlock the immense potential of our oceans while ensuring their long-term health and vitality. Get ready to be inspired by this curation of blue economy startups shaping a more sustainable and prosperous future. 
Blue Ocean Seismic Services: Founded in 2019 in Farnborough, UK, this innovative startup developed low-impact, subsea nodes to capture high-quality imaging (OBS) data from the ocean floor. These play an important role in the advancement of carbon capture and storage (CCS) projects, offshore wind farms, and oil & gas fields.  This technology has the potential to significantly reduce carbon emissions, cost, time, and safety risks associated with subsea exploration. The system is meticulously designed to be fully containerised, scalable, and modular, enabling rapid and easy mobilization to survey locations worldwide.
Origin by Ocean: Founded in 2019 in Espoo, Finland, Origin by Ocean is tackling the global environmental problem of eutrophication in the oceans by addressing the issue of invasive seaweed. Through their innovative biorefinery, they are transforming seaweed into isolated specific compounds, which find applications in the food, feed, pharma, and cosmetic industries. With this process, Origin by Ocean has the ability to remove marine overgrowth and transform them into ecological, functional and sustainable ingredients for everyday consumer products such as food beverages such as dairy products, baked goods, sauces, desserts, soft drinks and even beer
CleanHub: Berlin-based CleanHub is empowering brands to take immediate action towards the ocean plastic crisis since 2020. They establish waste collection systems in coastal regions, preventing plastic waste from reaching the ocean and creating thousands of waste management hubs globally, offering meaningful employment opportunities for local communities. With their CleanHub app, they can meticulously track all recovered plastic and ensure its processing is carried out in the most environmentally sustainable manner possible.
Wind Catching Systems: Establishing its headquarters in Lysaker, Norway in 2017, Wind Catching System is an energy company that leverages the potential of floating wind as a formidable and economically viable energy source. Through their innovative multi-rotor floating wind technology, offshore wind operators and developers can generate electricity at a competitive cost, eliminating the need for subsidies. This disruptive technology not only reduces the required acreage but also enhances efficiency, with just five of these ocean floating units generating the same electricity output as 25 conventional turbines. This positions floating wind as a highly competitive and sustainable energy alternative.
EVOVE: Located in Daresbury, UK, EVOVE has developed innovative technology to improve desalination processes. By extracting valuable crystals from seawater and increasing water recovery, they make desalination more efficient while reducing waste and protecting marine ecosystems. With their cutting-edge solutions, since its foundation in 2015, EVOVE aims to revolutionise the desalination industry and pave the way for sustainable water management on a global scale.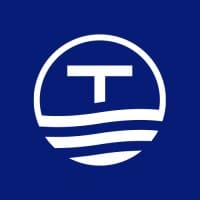 True Ocean: Founded in 2019 in Kiel, Germany, True Ocean has emerged as a prominent maritime data platform, offering comprehensive solutions for data management, intelligent analysis, and scalable processing specifically designed for the marine industry. The suite of services provided by True Ocean empowers organizations to unlock the true value of maritime data, facilitating informed decision-making, optimizing operational efficiency, and promoting sustainable practices. True Ocean's innovative approach sets new benchmarks for streamlined, secure, and intelligent handling of marine sensor data, making it an invaluable tool for large-scale projects in marine and offshore operations within the Blue Economy.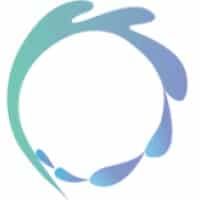 Inclita Seaweed Solutions: Established in 2018 in Matosinhos, Portugal, Inclita Seaweed Solutions is dedicated to the sustainable development, production, valorisation, and commercialization of functional seaweed extracts. Their customised products cater to the specific requirements of customers in the food and beverage, nutraceutical, pet care, and cosmetic industries. By harnessing the potential of algae, which serves as a remarkable natural source of diverse bioactive compounds, Inclita contributes to the promotion and maintenance of skin, hair, and overall well-being for both humans and pets.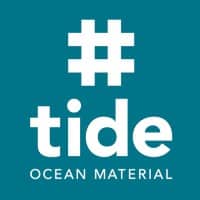 #Tide Ocean: Founded in 2019 in Basel, Switzerland, #Tide Ocean is dedicated to giving waste value and transforming 100% ocean-bound plastic into safe and useful products. Through partnerships and collaboration, they collect plastic waste from the ocean and produce versatile granular materials that can be used in various sustainable products, reducing the environmental impact of plastic pollution.
Ocean Oasis: Founded in Oslo, Norway in 2020, Ocean Oasis is a water company that uses wave power to develop a sustainable method of producing fresh water. Their environmentally friendly desalination platform driven by wave power delivers fresh water to shore in a flexible and efficient manner, without emissions. By leveraging Norway's offshore competence, Ocean Oasis offers a competitive solution for delivering desalinated water where needed.
REEFY: Established in 2019 and based in Delft, Zuid Holland, this innovative startup focuses on the creation of underwater modular infrastructures. These structures can be assembled in an unlimited array of configurations to form a stable artificial reef and provide the macro habitat complexity required by sheltering fish and invertebrate species. By facilitating the recovery of marine life and seamlessly collaborating with nature, these structures effectively reduce erosion and flooding along the coastline by dispersing wave energy. This adaptable solution not only provides environmental benefits but also generates multiple economic advantages for nearby communities and businesses.
By the way: If you're a corporate or investor looking for exciting startups in a specific market for a potential investment or acquisition, check out our Startup Sourcing Service!
- Advertisement -