The circular economy in Europe continues to enjoy it's time in the spotlight, and with good reason. According to the European Commision, the Circular Economy has the possibility to create 700,000 jobs and increase GDP by 0.5% in the EU by 2030.
Of course, it's an opportunity that entrepreneurs have seized across Europe and on a global scale. Why? Well, fundamentally it makes business sense. As well as the fact that circular economy is expected to generate a net economic benefit of €1.8 trillion by 2030, it also combats the systemic issue that "future consumption and production patterns are so monumental that they cannot be managed in the way we organise these patterns today".
In recent years we've witnessed the impressive and rapid growth of a few circular economy giants who have become household names on the startup scene. Startups such as Grover, the rentable technology platform, and Too Good to Go, a food waste reduction startup who have raised a total of €342 million and €37.5 million respectively.
In this article however, we'll be taking a look at some of the younger, upcoming circular economy based startups set to follow in their footsteps. So without further ado, here are our 10 promising circular economy startups that we'll be watching in 2021 beyond, who were all founded in the last few years, have fast-growing teams and innovative solutions.
Young Planet – UK-based startup Young Planet has recently raised €586K through what it's calling an 'Equity for Parents' crowdfunding campaign. The startup offers parents a cashless platform to request a range of children's toys and equipment like clothes and books. Founded in 2019, the startup is based on giving and receiving and aims to address the inherent waste, product obsolescence and cost of raising children as well as to help declutter modern homes and keep things out of landfill.
Traceless – Traceless is a female founded, circular bio-economy startup. Although the startup was recently founded in 2020, it already relies on a strong, purpose-aligned team with the expertise and experience to commercialize their innovative process and bring their novel materials to market. Through innovative, patent pending technology they're transforming industrial residues into new materials, ready to replace plastics in a wide range of single-use applications.
Blaine Box – Barcelona-based startup Blaine Box is an artificial flower subscription service looking to revolutionise the floral sector. Currently made up of 9 employees, this young startup is growing quickly. Founded in 2019, it has recently received €300K to continue it's mission to democratize access to flowers to all kinds of businesses. The round was led by Succesfull Ventures, and had participation by other strategic investors, such as the CEO of Aquaservice, Alma Ventures, and the Family Office Boyser, among others.
GreenBig – French startup GreenBig is a specialised in the development of innovative solutions dedicated to the Circular Economy. They invent new, digital products that respond to modern lifestyles and encourage customers to get involved in making a positive environmental impact. Founded in 2017, the startup is now a growing team of 14 and has launched it's first solution b:bot which is helping users to recycle plastic.
Betolar – Finnish startup Betolar has recently closed an impressive €2 million funding round, led by Voima Ventures, and joined by Taaleri Sijoitus Oy and Valve Ventures. It's carbon neutral construction materials have the potential to transform the construction industry, which is currently responsible for 39% of CO2 emissions globally. Founded in 2016, Betolar offers a scalable AI empowered alternative construction material production with up to 80% less carbon emission compared to traditional cement.
Recycleye – Recycleye is spearheading the circular economy revolution. Having raised €1.3 million from a funding round led by MMC Ventures and Playfair Capital as well as grants from Innovate UK and the EU, Recycleye its innovative technology is positioned to the transform waste management industry. The team of 15 technologists and creatives have developed computer vision algorithms that replicate the power of human vision to identify every item in entire waste streams – broken down by material, object and even brand, brining transparency and traceability to the recycling industry.
Refurbed – Austrian startup Refurbed is an online marketplace for repaired, second-hand electrical goods. Having recently raised €15.6 million, the company aims to continue strengthen it's presence in the Austrian market and launch in three addition EU countries. Already a team of 81, Refurbed posted an impressive €40 million in sales last year.
Cleanhub – Founded in 2019, Berlin-based Cleanhub provides platform to enable the large scale collection of plastic waste in coastal regions. For every product a consumer buys from one of the startups sustainable brand partners, they collect 1kg of plastic before it can end up in the oceans. They use optimized recovery methods at every stage of the plastic life cycle and a tech-first approach that allows individuals, businesses, and governments to come together to protect our oceans at a global scale.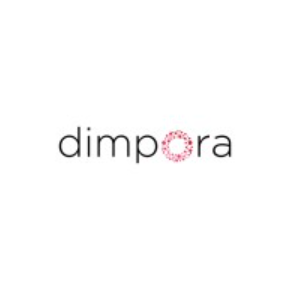 Dimpora – Founded in 2019 by Anna Beltzung and Mario Stucki as a spin-off from the Federal Institute of Technology, Zurich where they both studied, Swiss startup Dimpora is on a mission to constantly innovate and provide high-performance membranes that protect outdoor enthusiasts while leaving the least possible trace in nature. Currently a team of 7, the startup has so far raised €340 to continue to develop their outdoor clothing which is free of environmentally harmful chemicals.

Relicta – Italian startup Relicta has developed a water-soluble, transparent and biodegradable plastic packaging made from industrial fish waste. They aim to give  customers a new image of sustainability, providing them with soluble packaging which can be easily disposed of at home by the final user. Now a team of 5, their product is obtained from a secondary raw material and does not pollute once melted in water.
By the way: If you're a corporate or investor looking for exciting startups in a specific market for a potential investment or acquisition, check out our Startup Sourcing Service!