Sicily, an Italian island made famous for its culture, rich gastronomic heritage and breathtaking natural beauty. It's a place that has been home to many illustrious writers and artists, not to mention the Volcano Etna which gives the island a sense of magic and mystery. 
Immersed in the island's intriguing culture and heritage is a bubbling entrepreneurial ecosystem. Thanks to the Volcano, it's a fertile region in terms of resources and raw materials, and the island's community helps new ideas blossom. 
The region is currently trying to put itself on the map of Italian innovation, and progress is being made. While local entrepreneurs may suffer from a lack of large incubators, networks and funds in this area, there are many interesting ideas and projects. A community mindset of cooperation and integration is helping an entrepreneurial circle grow. 
According to the report by Infocamere (a company of the Italian Chambers of Commerce for digital innovation), in the last 5 years, the number of startups in Sicily has more than doubled, showing an encouraging outlook for the future. From 2017 to 2022, the number of Sicilian startups has increased from about 260 to 690, which under-35s and women equally getting involved. 
The sectors most represented by Sicilian startups are information and communication, with 278 companies, followed by the science and technology sector with 187 companies, robotics, green and renewable energy, sustainable mobility, manufacturing, agritech and the construction sector.
Aside from dreaming about Sicilian vacations, we decided to take a look at the growing startup ecosystem there and found these 10 startups that we think you should keep an eye on. All of these startups have been founded since 2018. 
Biscuitway: Headquartered in Catania, this startup has been offering services such as business consulting and development, marketing, communication, design, and development services since 2019. They also provide business consulting, UX, UI design, coding, and digital marketing services. This Sicilian startup is a company builder and a digital transformer, so they use development, design and communication with the sole purpose of fueling growth. Specializing in the growing e-commerce space, the startup takes a multidisciplinary approach to create success.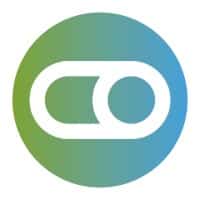 Beonbuy: Founded in 2019, Beonbuy is on a mission to revolutionize the digital shopping experience. The ROPO effect (which stands for 'Online Research, Offline Purchase), reflects a broader seismic shift in the way consumers obtain their product information online, and then carry that information into their real-life purchasing decisions. Beonbuy is a ROPO search engine, which aims to become the reference tool focused on the digital development of local businesses. Their mission is to empower offline shops to harness the potential of the web to increase their visibility and be easily reached by new potential customers. 
Develhope: Palermo-based Develhope is a programming and digital skills online school operating in Italy and Europe. Founded in 2019, the startup's mission is to invest in the South of Italy to train top developers aligned to the highest European standards. Develhope teaches code with the hope of creating new and improved conditions of life, work and society. Develhope will give new opportunities to a young generation who want to learn a profession and improve their lives. With growing importance placed on digital skills, this startup is giving both people and the region the chance to reach new potential. Since launch, Develhope has raised €2 million. 
Reiwa Engine: Founded in 2019 Reiwa Engine offers customized solutions in the field of robotics, artificial intelligence, and industrial plants. Their goal is to develop innovative solutions tailored to the specific needs of their customers and produce automated machines ready for the market. This Catania-based startup deals in particular with industrial automation systems. They have experience in the field of clean tech and industrial plants for which they have designed solutions using artificial intelligence applications. Since its launch, Reiwa Engine has raised €2 million. 
Restorative Neurotechnologies: Palermo-based Restorative Neurotechnologies is focused on the development of medical devices and innovative solutions for cognitive wellbeing. They are introducing the first cognitive rehabilitation device called MindLenses which combines non-invasive neuromodulation and video games to make cognitive rehabilitation more effective and more pleasant for the patient. It's helping neurological patients such as stroke patients and those with dementia, ADHD and more. This medtech startup picked up €1 million in funding since its inception in 2018. 
CreationDose: Founded in 2018, CreationDose offers value to new generations by developing hybrid digital marketing strategies. They concentrate on technological services and products, social media content, and influencer communities aimed specifically at generation Z and millennials, bringing marketing, communication, technology, design, community, and business projects to life. This fast-growing martech startup was founded in Catania and has raised €520k so far.
Lualtek: Comiso-based Lualtek is a solution dedicated to the monitoring and automation of greenhouses and open-field crops. A plug-and-play package, it covers and provides the three main assets, LoRaWAN network, sensors and artificial intelligence, in an integrated way. Lualtek is a tool helping to achieve sustainable and efficient crops – filling a growing and pertinent need as the global food supply chain is under immense pressure. This Sicilian greentech startup was founded in 2021 and has raised a total amount of €300 k.
Ustep: Catania-based Ustep is an app that connects people, events, associations, and companies with the outdoors. Founded in 2019, this Sicilian startup encourages people to use sustainable mobility by rewarding every step outdoors with a digital currency, Stepcoin. They digitize events through gamification paths with rankings, challenges, and rewards. Customers can download the app from the iOS and Android digital stores.
Plurima: Palermo-based Plurima is an Italian independent insurance distribution network. Plurima is an insurance intermediary focused on supplying policies to other intermediaries: agents, brokers or producers. This insurtech startup offers Insurance Companies, MGAs and other insurance product manufacturers an already operational network of intermediaries. It offers intermediaries access to the products of dozens of carriers, using a unique interface and all with the same procedures. Since its launch in 2019, it has collected €1.9 million in funding. 
Hidonix: Hidonix offers a next-generation museum solution through AI and Location-Aware Technology. It's aiming to push the boundaries of spatial intelligence, extended reality, artificial intelligence and robotics to develop new ways of using them. Founded in 2020, Hidonix harnesses the potential of computer vision and immersive technologies to create new forms of interaction with the artistic heritage, fit for the younger generation to approach art. The startup transforms indoor and outdoor physical spaces into digital data generators for event and information control, sparking a new age of museum visits.
By the way: If you're a corporate or investor looking for exciting startups in a specific market for a potential investment or acquisition, check out our Startup Sourcing Service!
- Advertisement -