The unfortunate reality is that our society is under a mental health crisis that has been exacerbated by the Covid-19 pandemic. Globally nearly 1 billion people live with a mental disorder.
Conventional access to healthcare treatments have been put under immense pressures and are resource-constrained leading to long waitlists and lack of access to treatment. Currently, countries spend less than 2% of their health budgets on mental health.
In 2022, we predict that healthtech startups will be an area of tech to watch – particularly companies working on mental health solutions for the workplace. Combating mental health to build a healthier and happier society is needed and can benefit societies economically and socially. The estimated cost of depression and anxiety to the global economy is $1 trillion USD annually in lost productivity.
Mental health problems are intrinsically linked to the workplace. In the Deloitte Global 2021 Millennial and Gen Z survey, respondents said that they're experiencing increased stress and anxiety at work but remained hesitant to vocalise these challenges – around 6 in 10 did not tell their leader how they were feeling. This heightens the need for companies to prioritise offering their employees mental health support. People managers and HR teams should be cognizant of how to tackle mental health stigma, how to prevent and support mental health, and have an awareness of burnout.
With the growing need for employers to proactively support employees' mental health and wellbeing, there are startups building solutions for this. These startups are building mental health solutions for the workplace that are making an impact across Europe:
Spill – Providing an all-in-one mental health support to companies through Slack, employees can use Spill to book a video session with a qualified therapist in just three clicks. They can also message a therapist and receive a reply by the next day or browse mental health tools and content. Spill currently has ~30 employees based in London. To date, they have raised a total of €3.1 million.
Mindgram – A science-based mobile app for complete mental wellness, Mindgram is aiming to solve the productivity crisis and employee wellness issues that companies face. Mindgram was founded by Polish psychologist and mental health expert Małgorzata Ohme, and her business partners, Jakub Zieliński and Adam Plona. Mindgram's app provides employees with a set of tools and experts to help them to reduce employee burnout, stress, and anxiety. Based in Warsaw, they have raised a total of €1.9 million pre-seed.
Nilo.Health –Nilo.Health provides mental well-being support for companies' employees. They offer counsellors, therapists, and digital content in an easily accessible all in one platform. Nilo.Health's platform has features such as 1-on-1 video counselling, self-guided development, tools to help user's calm down and focus, and meditation and mindfulness practices. Currently based in Berlin with ~70 employees.
Frankie Health – Personalised mental health platform Frankie Health advocates using a preventative approach. Founded in 2020, Frankie Health is based in Dublin. They have raised a total of €1.2 million. When employees are feeling strong, Frankie recommends proven exercises for building mental resilience. And when harder times come, employees are guided to a selection of the highest quality therapists that are a good fit for them. Combining proven exercises for building resilience with professional support is core to Frankie's personalised mental health journeys.
DearEmployee – DearEmployee is a health platform that supports corporates in creating healthy and motivating working conditions for their employees. Companies can continuously and scientifically measure stress in the workplace with mental health risk assessments and find tailored health solutions for their teams. This includes team workshops, digital health offers and management training. These data-driven tools can be used to reduce health costs and increase employee performance and employer attractiveness easily and effectively. DearEmployee founded in 2016, is based in Berlin and has a strong presence for corporates in the DACH region.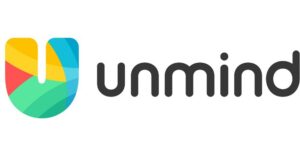 Unmind – Unmind is a workplace mental health platform that empowers employees to proactively measure and manage their mental wellbeing through a digital platform underpinned by clinical psychology. It also gives companies the ability to compile aggregated and anonymous data about their employees to help them to make informed decisions about their wider mental health strategy. Unmind is based in London with ~158 employees. They were founded in 2016, have raised a total of €56.2 million, and have more than 2.5 million employees using their platform.
By the way: If you're a corporate or investor looking for exciting startups in a specific market for a potential investment or acquisition, check out our Startup Sourcing Service!
- Advertisement -