Sales, sales, sales! Without them, it is pretty much impossible for any company to survive, grow, or attract funding. Especially for startups, customer acquisition is of high priority, and successful sales teams consistently optimise their sales strategy, as well as their contact and lead management.
In the digital era and startup universe, most sales are generated online, and the amount of administration and data management for sales teams has grown exponentially. Many sales teams spend endless hours setting up and managing funnels and processes, not being able to focus on the vital business of closing deals.
This is why software solutions can make a difference for businesses' growth, by providing real-time information about customers, deals, assigned tasks, and projects. This helps teams find more qualified leads and know when and how to approach their prospects, optimizing conversion rates in a more efficient way. Sales software platforms also empower sales teams to have a complete overview of their performance and experiment with strategies to increase their ROI. 
Since we know how important it is for startups to step up their sales game, here are 12 innovative tools to skyrocket your conversion rates and turn leads into happy customers.
Cognism
Cognism is a global sales acceleration platform that uses Revenue AI technology to help salespeople, growth marketers, RevOps professionals, and Go-To-Market leaders to drive predictable lead generation and improve conversions across all engagements.
Sales teams can build pipelines faster with intelligent sequencing, engage with prospects and increase conversions with multi-touch, multi-channel activity. With Cognism's CRM integrations (Hubspot, Salesforce, Pipedrive…) teams can scan their CRM for out-of-date data, update any stale data, fill in any missing gaps, and bring new data directly into their current workflows.
Revenue AI, Cognism's patented technology, deploys a unique combination of computational, statistical and machine learning methods. It delivers real-time, accurate data for teams to target their ideal customers and improve lead quality with a company, people, and event data, updated in real-time. Teams can access direct-dial phone numbers and verified emails, and benefit from a large GDPR compliant B2B lead database. Try Cognism now!
Plans and Pricing: 
Cognism Prospector – For teams to prospect predictably, with access to over 400 million business profiles.

Cognism Refresh – For teams to make the most out of their data, keeping it updated and insightful.
The Cognism Software-as-a-Service pricing starts at $750.00/month.
Reply
Reply is a sales engagement platform that helps teams automate and scale multichannel outreach, so they can generate more leads, acquire new customers and grow revenue faster. Reply automates email search, LinkedIn outreach, personal emails, SMS and WhatsApp messages, calls, and tasks empowering sales teams to focus on closing deals.
Using Reply, teams can easily find verified emails on LinkedIn or Sales Navigator, add those leads directly to their outreach sequence or save them to a list. Businesses can combine emails, calls, LinkedIn, SMS and WhatsApp messages into a multichannel sequence, generate and complete tasks to reach prospects wherever they are. 
Teams are enabled to improve their emails with AI-backed text quality scoring and keep an eye on the 'Interested' folder for the hottest leads sorted out by Reply's intelligent algorithm. Businesses can track and analyse progress and find out which sequence steps drive better results, seeing how teams perform over time with in-depth reporting. Try Reply now!
Plans and Pricing: 
Starting at 3 users for $70/month.

Starting at 5 users for $60/month.

Starting at 10 users for $50/month.
All memberships include unlimited sequences, all channels, Reply Chrome extension, CRM integrations, and customer success service.
Unbounce
Unbounce is a landing page platform that helps teams convert more of their visitors into leads, sales, and customers. Unbounce provides users with a drag-and-drop builder that lets them create and publish their own landing pages, without needing a developer to code them. It's an easy and fast way to get more conversions from traffic.
With the "Smart Traffic" feature, teams have access to AI-powered optimization that automatically matches each visitor to the page where they're most likely to convert. They're also able to A/B test their pages to see exactly what's working by experimenting with messaging, design, and forms to validate what makes more visitors convert more often. 
Unbounce's features include customizable landing pages and templates, popups and sticky bars, and integrations with CRM and email, and account management for agencies or big teams. The platform also offers resources like their Landing Page Analyzer, the Conversion Benchmark Report, and the Unbounce Landing Page Course to maximize teams' ROI. Try Unbounce now!
Plans and Pricing:
Launch – Includes up to 500 conversions, up to 20,000 visitors, and 1 connected domain for $72/month.

Optimize – Includes everything in Launch, plus: A/B testing and conversion intelligence tools like Smart Traffic to maximize each click for $108/month.

Accelerate – Includes everything in Optimize, plus: quick-loading AMP pages and increased limits for growth for $180/month.

Scale – Includes everything in Accelerate, plus: big-time bandwidth for reaching more people with campaigns for $270/month.
Apollo
Apollo is a sales acceleration platform that helps reps to increase their quality conversations and opportunities. Reps are empowered to do more than just conduct outreach by learning who to target, how to reach out, and what to say at speed and scale. 
Apollo, reps, and managers can save hours, as strategy changes are instantly scaled across the whole team, and managers can dig into data at each step of their pipeline to continually find new ways to improve. 
Teams get access to a database of 200+ million contacts with a built-in fully customizable Scoring Engine, full sales engagement stack, a native Account Playbook builder, and deep analytics suite. Apollo can be integrated with tools such as Salesforce, Hubspot, and LinkedIn. Try Apollo now!
Other features include:
Prospect Searcher

Database

LinkedIn Prospector

Job Change Alerts

Sequences

Emails and 

Calls

Task Management

Rules Engine

Analytics

Scoring Engine
Plans and Pricing:
Free – Includes

basic Sequence automation, Gmail and LinkedIn extension, 250 Emails/day and tracking, Hubspot and Salesforce integration, limited API Access.

Basic – Plus unlimited Sequence and emails, advanced reports and dashboards, integration with all email providers, rules engine process builder, A/B testing. Pricing is $15/month.

Professional – Plus call recordings, custom stages, advanced HubSpot integration, customizable reports, and more. Pricing is $47/month.

Custom – Plus data enrichment, call transcriptions, international dialling and local presence, permission profiles, advanced API access, onboarding and Customer Success Manager and advanced Salesforce integration.
Proof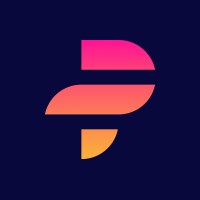 Proof is a Sales and Marketing platform helping SaaS companies to boost conversions and build credibility. 
Proof's features allow teams to see the total number of people who have recently taken action or are currently viewing a page or the whole site. Teams can also know the impact of Proof on their goals with built-in A/B testing and a dashboard showing their conversion analytics.
Proof can be easily added to any website, landing page, and checkout by installing a javascript in the header on the page. It also offers integrations with Zapier, WordPress, Hubspot, and more. Are you aiming at boosting your conversions? Try Proof now!
Plans and Pricing:
Starting with a 14-day free trial, pricing depends on how much traffic a website gets per month. 
Basic – Includes 1,000 unique visitors, unlimited domains, unlimited notifications, A/B testing, conversion analytics, and email support. Pricing is $29/month.

Business – Includes all from Basic plan plus 50,000 unique visitors, live chat support, Live Visitor Count notification, and Hot Streaks notification. Pricing is $108/month with the annual plan. 

Premium – Includes all from Business Plan plus 100,000 unique visitors. Pricing is $166/month with the annual plan. 

Platinum – Includes all from Premium Plan plus 300,000 unique visitors. Pricing is $249/month with the annual plan. 

Enterprise (custom pricing) – All features and custom visitor limit.
Ringostat
Ringostat helps optimize ROI, build effective communication with customers, and boost sales through an ecosystem of analytics, communication, and sales. 
Benefits from using Ringostat include calls automation and tracking, analysis of ads cost recovery and efficacy, conversion rate optimization, control of sales efficiency, report automation and flexibility, and data segmentation.
Partnered and affiliated with Google Analytics, Ringostat can also integrate with the team's CRM, advertising accounts, CMS/Site builders, messengers, API and webhooks. Try Ringostat now!
Features include:
Call tracking

End-to-end analytics

Virtual PBX

Callback widget

Ringostat Smart Phone

Insider

Messenger
Plans and Pricing:
The price is for a one-time license purchase for 360 days and the final cost of the license will depend on the custom settings of the project. The more products selected, the lower is the payment for each of them. Pricing can get up to $83 if selecting all products. 
EngageBay
EngageBay has been specifically designed for small businesses and startups, and is a simple and affordable, integrated all-in-one sales, marketing, and support software with free CRM that is designed to be an alternative to more expensive platforms like Hubspot. 
EngageBay's Lead Scoring system identifies the most qualified leads, lets teams track engagement and know who to follow up with. EngageBay enables better communication between the Sales and Marketing teams by providing a deal pipeline view and tracks the status of every deal in a single location, organized in stages. Teams can create easy-to-do tasks for each lead and track all their to-do tasks in one easy place to consistently be on top of every task. 
EngageBay's CRM software stores each and every interaction with the customer including calls, emails, meetings, notes and more. This information is presented in a timeline format so teams can get a complete overview of the contact at any time. Try EngageBay now!
Plans and Pricing:
Free – Includes email marketing and broadcast, sequences, lead grabbers, landing pages, CRM, helpdesk, and live chat. 

Basic – Includes email templates, web pop-ups, landing page builder, lead scoring, SMS, 3rd party integrations, tag manager. Pricing is $9/month.

Growth – Includes Marketing automation, push notifications, A/B testing, custom domain, call records, service automation and proposals. Pricing is $30/month.

Pro – Includes Marketing automation, web and proposal analytics, SSO, role management, goal tracking, custom reporting, and dedicated Account Manager. Pricing is $48/month.
CloudTalk
CloudTalk is a cloud-based call center software for sales and support teams of all sizes. With CloudTalk, teams can deliver better customer support to your clients by simply integrating their existing helpdesk, e-commerce or CRM solutions, international phone numbers to work more efficiently.
Through the CloudTalk call center software, teams can handle incoming and outgoing calls, saving 2 to 3 minutes per incoming call and win more deals with smart outbound calling. Its business phone system allows teams to make and receive calls without a landline. And its virtual call center is very convenient for a remote team.
CloudTalk offers integrations with CRM platforms like Pipedrive, Salesforce, HubSpot, Zendesk, Magento, and Zapier, so teams can have all their data synced in and have a clearer overview of all workflows. Try CloudTalk now!
Features include:
International Numbers

Callback

Automated Call Distribution

Call Center Analytics

Interactive voice response (IVR)

Dialler
Plans and Pricing:
Starter – Unlimited inbound and intracompany calls, automated call distribution, mobile app, unlimited call queuing, and international numbers. Pricing is €20/month, billed annually. 

Essentials – All Starter features, plus advanced analytics with unlimited history, real-time client dashboard, integrations and open API, SMS / text messages and workflow automation. Pricing is €25/month, billed annually. 

Expert – All Essential features, plus Salesforce integration, smart dialler, call monitoring, wallboards, dedicated account manager, and unlimited concurrent calls. Pricing is €40/month billed annually. 

Custom – All Expert features, plus custom onboarding, unlimited outbound calls, enterprise-level security, developer support and custom reporting.
Salesflare
Salesflare is an intelligent CRM for startups and small businesses. It's a hassle-free sales pipeline tool that thinks and works for the users.
Salesflare fills out the address book and keeps track of all interactions with the people the team is in contact with. It takes data from social media, company databases, phone, email, calendar and hands it to the teams in automated customer timelines with everything the sales team needs to know.
Teams can concentrate on writing emails, make the calls, and get better results without missing any deal. Salesflare reminds the teams what to do about each deal and stage, and visual pipelines and insights give teams full control and an overview of the funnel.
Salesflare can be used on desktop, mobile, or just from a sidebar in the email inbox and integrate with 400+ other productivity tools, such as Google Apps, MailChimp, Trello, and Slack. Try Salesflare now!
Plans and Pricing:
Growth – Automate CRM data input, track emails, links, and website visits, fully-featured email sidebar, mobile app, and personalized email campaigns. Pricing is €29/month billed annually.
Pro – Plus workflows of multiple emails, user permissions, custom dashboards. Pricing is €49/month billed annually.
Enterprise – Plus custom training, data migration, and dedicated account manager. Pricing is €99/month billed annually.
Freshworks CRM
Freshworks CRM
is a CRM tool to boost Sales and Marketing performance. Its 360° platform helps teams attract visitors, convert them into leads, run campaigns, and turn their website into a lead generation machine. With Freshworks CRM, Sales teams can find better leads and personalize customer interaction for a stronger relationship with each of them.
Teams can create landing pages, track page visits and actions on each site, understanding visitor intent. This leads to revenue growth impact in real-time and forecast with greater accuracy using AI-powered contact scoring, pipeline management, and forecasting. Try Freshworks CRM now!
Plans and Pricing:
Growth – For small and fast-growing businesses that need an all-in-one CRM. Pricing is €29/month.
Pro – For larger teams that want to scale and build efficiency. Pricing is €69/month.
Enterprise – For enterprises that need customization and control. Pricing is €125/month.
Cleverly
Cleverly is a LinkedIn lead generation service available for small and medium-sized companies. Cleverly uses LinkedIn automation software to write tested outreach copy and sends thousands of personalized messages to potential clients on LinkedIn. 
Using Cleverly LinkedIn Lead Generation, teams can build targeted and qualified lists of their ideal prospects on LinkedIn. They can write clear and personal cold outreach messages that actually get responses, send thousands of custom messages to their prospects every month, and get notified when leads respond to close the deal. 
Lead generation companies can white-label Cleverly to generate leads on auto-pilot for clients through LinkedIn. All they have to do is bring on clients and Cleverly executes complete campaigns on their behalf. Try Cleverly now!
Plans and Pricing:
Silver – One account + 250 prospects per month for $297.

Gold – One account + 500 prospects per month for $397.

Platinum – Two accounts + 1,000 prospects per month for $597.
Pipedrive
Pipedrive is a CRM platform that helps salespeople and teams focus on learning and repeating their most effective process to close deals.  Pipedrive helps to provide management and sales teams with more timely, detailed, and accurate sales reporting and revenue projections.
Pipedrive makes the pipeline totally customizable to fit how each team works, they're able to name the stages based on the steps they take deals through to close or choose a template. Teams can schedule any sales activity (phone call, lunch, meeting, email) and Pipedrive reminds them what to do next.
The platform also monitors performance and calculates the average conversion rate so teams know how many new leads to get and activities to complete to meet targets, with access to real-time reports to make sure to be on track. Try Pipedrive now!
Plans and Pricing:
Essentials – To organize activities and pipelines to follow up for €12.50/month.
Advanced – To track and automate each day for €24.90/month.
Professional – To collaborate, communicate and optimize revenue for €49.90/month.
Enterprise – Custom onboarding and support with your CRM.
All plans include 24/7 chat and email support, mobile app, 150+ integrations, and open API.
Looking for more promising startups? If you're a corporate or investor looking for exciting startups in a specific market for a potential investment or acquisition, check out our Startup Sourcing Service!
- Advertisement -