Located at the crossroads of Central, Eastern, and Southeastern Europe, Romania is not only a home of colourful towns and beautiful landscapes, but an emerging startup ecosystem with many growing interesting companies to look out for. 
Last year was a good year for Romanian startups with more than €30 million raised and, while there are larger scaleups out there and we can't include all of them, we've put together a list of 10 young companies founded in the last 3 years that we see as 'up-and-coming', with promising signals for 2021.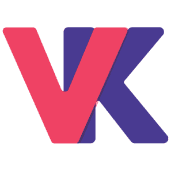 VoxiKids – Over 30 million children are in need of access to speech therapy, which traditionally requires a qualified speech pathologist. Founded in 2020, VoxiKds is a SaaS solution for the kids' language learning. With 5 employees, the edtech startup raised €145K last year to digitalize the way speech therapy sessions can be carried out.
Innoship – Founded in 2019 and with €550k raised just six months after the commercial launch, Bucharest-based Innoship is a SaaS solution with algorithms to help eCommerce businesses to keep costs down while increasing the quality of shipping service. 
.Lumen – There are 40 million blind people globally, which is expected to increase to 100 million by 2050. .Lumen, founded in 2020, has raised a seed round already and grown to 30 employees in just a few months, developing an AI system to help the blind live a better life. 
Questo – Helping tourists and locals discover cities using smartphones, Questo is a gamified travel app founded in 2017. With 25 employees, the app snapped €300K in funding in July 2020 and is available in over 100 cities around the world with quests created by a growing network of local content creators.
Soleadify – Focused on lead generation, Buchrest-based Soleadify was founded in 2018 as a search engine to help B2B companies to find new clients. The startup raised €1.2 million in 2020 to keep developing its software that automates all of prospecting tasks.
Gumzzz – Founded in 2019, Gumzzz is a digital assistant for searching, choosing, and booking dentist appointments, giving patients control over their experiences with doctors, clinics, and dental procedures. The startup raised €200K funding in 2020 to take its solution to the next level.
Bob Concierge – Founded in 2018 and with more than €3 million raised, Bob Concierge offers 24/7 convenience automated residential tech units providing meals, groceries, and services to individuals. The startup landed €850K in Series B funding last year to expand and improve automated services. 
MorphL – Google DNI-funded and recently acquired by Algolia, MorphL was founded in 2018 in Buchrest. Its AI platform helps e‑commerce businesses to make intelligent decisions, personalize experiences and accelerate growth through intelligent use of data.
SanoPass – Founded in 2018, SanoPass is a mobile application that digitizes, connects and indivudualises all employee medical benefits. After logging in, users have access to a national network map of over 850 individual clinics and can also view their medical history. The team raised €400K in 2020 to scale up further.
TeleportHQ – With €1 million raised, TeleportHQ was founded in 2017 as a platform to simplify the process of creating, maintaining, and publishing user interfaces for desktop and mobile devices. It's smart platform allows instant updates, and shortens the feedback loop between stakeholders, designers, coders, and content providers.
By the way: If you're a corporate or investor looking for exciting startups in a specific market for a potential investment or acquisition, check out our Startup Sourcing Service!
- Advertisement -