Did you know that the jeans we all wear now and the first 'spy camera' used during the Second World War were both invented in Latvia? These are just two examples which speak about the history of the country's inclination to technology and innovation. By the same token, modern-day Latvia is the birthplace of the first drone with the "follow me" option which gave a completely new view of film shooting and has one of the world's fastest internet connections. 
Speaking of the roots of this Baltic startup ecosystem, Latvia jumped headfirst into the startup world following its recovery from the 2008-2010 economic crisis. The slump was a turning point for many Latvians to plunge into new ventures and ever since then startups haven't stopped emerging over the country. Its capital, Riga, which owns the majority of the startups, is getting more and more visible on the international scene. Jūrmala, the second biggest city in Latvia, is also the home to a growing number of startups, same as Daugavpils is, where coworking spaces and events are constantly cropping up.
Latvia's current startup scene is abounds with a diverse range of modern coworking spaces, numerous startup accelerators and incubators, and a pool of institutional support, business angels and various other investors. In addition to that, almost every university has a dedicated in-house startup and entrepreneurship hub. 
In terms of rankings, business founders have identified business-friendly regulations as Riga's strong suit: 69% rate it as high or very high. Comparably, Paris and Berlin get endorsed for this feature at 49% and 61% respectively. Riga also provides great value-for-money (75% endorsement). 
We spoke to Janis Rozenblats, Chairman of Latvian Startup Association and CEO of Email marketing automation platform – Mailigen, to find out more: "In the Latvian startup ecosystem, we can see the drive and energy to break through to international markets to be recognized as innovators. Lots of great deep tech, fintech, and SaaS products are built here. We are expecting to see larger investment rounds, exits, and accomplishments as the existing companies mature".
Roberts Bernans, Board Member of the Latvian Startup Association and co-founder and CPO of Nordigen also explained to us some more about the ecosystem: "You can think of Latvian startup ecosystem like a rocket launch pad. It has the right talent pool, infrastructure, investment opportunities and very strong government support. I could think of no better place where to start your next startup."
Don't also forget the Latvian startup scene, with over +2000 international startup players flock to Riga every year for the TechChill conference, ready to meet the Baltic's brightest undiscovered stars, in addition to flourishing local events activity.
Taken all the facts together, although there is a long way to go, Latvia emerges as a fast growing startup community with an established position in the Baltic startup scene – one of the most actively developing regions in recent years.
Government support 
The government in Latvia puts tremendous effort into boosting the country's startup ecosystem. It provides various types of support mechanisms which are delivered and implemented through Magnetic Latvia Startup, also known as Startup Latvia, which is an arm under the Investment and Development Agency of Latvia (LIAA).
Latvia was one of the first countries globally to pass a Startup Law, which currently has a favorable tax regime for its startups. In addition, there are several programmes in place, such as the Startup Visa programme which is offered to all non-EU startup founders who are willing to come and develop their startup ideas in Latvia and the Innovation Voucher programme which offers support in the amount of up to 25K€ to co-finance any-size business that develops new products or technologies. Moreover, the Investment and Development Agency of Latvia (LIAA) has 15 incubators throughout the whole of Latvia that supports the necessary environment for the set up and development of business by offering training, mentor support and grants, and organizing events on general business issues.
In 2017, the government made a special €15 million acceleration fund (allocated by the European Regional Development Fund during the planning period of EU structural funds 2014-2020) available through its finance institution, ALTUM, to support Latvia-based early-stage startups. 
Investment opportunities and financial support for startups
The financial support available falls into the following categories: University Incubators, Magnetic Latvia Startup, Finance Institution (Altum), Venture Capital Funds (LVCA), Magnetic Latvia Incubators, Startup Accelerators and Business Angels. Most of these organisations provide more than just financial support and it is of key importance for the startups to choose the right source of help based on their stage and next steps. 
During the past few years, the number of investors that Latvia has attracted has grown, and continues to do so. Indeed, many are attracted by the country's fintech startups.
Latvian Startup associations which represent startup interests
Latvian Startup association – Startin.LV – The Latvian Startup association (NGO) Startin.LV was created in 2016 to unite the Latvian startup community around common values and provide a joint opinion with the aim of developing a better startup ecosystem in Latvia. The platform enables startups to initiate ideas, be heard, receive support in fulfilling their needs and solving problems.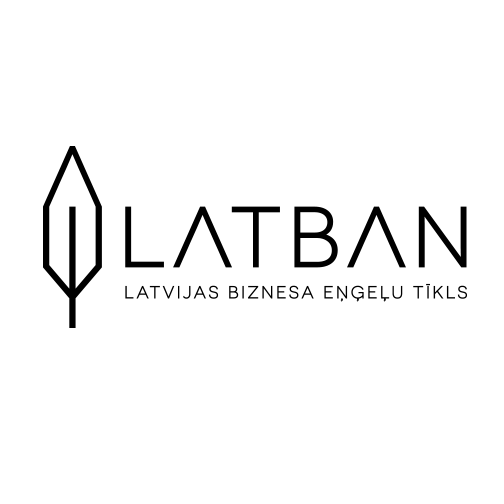 Latvian Business Angels Network – LATBAN – The goal of this association (2014) is to extend and develop the network of investors in Latvia and support new and prospective projects by organising investment sessions, during which investors and new entrepreneurs meet with each other. 
Latvian Private Equity and Venture Capital Association –  LVCA – This association was established in 2003 by the six largest companies operating in the Venture Capital industry in Latvia and the "Investment and Development Agency of Latvia". Aiming to facilitate the development of the Venture Capital industry in Latvia, currently, LVCA unites 40 organisations – the majority of participants in the venture capital industry in Latvia.
We talked to Lauma Sīle from Latvian Startup Association "Startin.LV" to find out more: "The startup scene in Latvia has shown rapid growth in the last couple of years both from entrepreneurial success stories and the startup education perspective by society. Every year we hear our founders aiming for more and achieving great results. It's just a matter of time until we will start hearing about our first unicorns.
There are also so many advantages to start a business here, for example, low costs, easy geographical connections to talent and capital, innovative yet simplified tech solutions, and supportive government regulations. At the Latvian Startup association "StartinLV" we help and support local startups to build a strong foundation locally and create valuable connections to scale globally. We work to present joint interests, educate society, provide consultations, and build communications channels."
Most well-known startup hubs and co-working spaces
TechHub Riga – TechHub Riga is part of TechHub's global network. They work exclusively with tech product startups and scale-ups by understanding the process they go through and the needs they have at each stage. The hub supports startups across all stages of their development – from ideation to exit.
OraculeTang Space – Located in the Old Town of Riga, OraculeTang Space is one of the country's top coworking spaces and hubs. In addition to renting a place to work and a meeting room for up to 100 people, the space offers exclusive apartments to stay in. Its uniqueness lies in its association with a visual art featuring a hairy humanoid confined to a cage, also called OraculeTang.
People Work – People Work is one of the biggest coworking spaces in the Baltic States where professionals across various industries come to work in the capital of Latvia. Their aim is to create a better way of working by providing entrepreneurs a creative environment that fosters innovation.
Teikums – Teikums is a coworking and events space offering two locations in the city of Riga. The place provides an open and vibrant space for flourishing of businesses, personalities and ideas. Moreover, they have an event calendar featuring all events organised in their space.
Latvian Startup Success Stories
Mintos – Mintos is a global marketplace for investing in loans. Founded in 2015, the company's goal is to revolutionise financial services and contribute to financial inclusion on a global scale. Mintos became profitable in 2017, and is now serving more than 300,000 investors globally.
Nordigen – Nordigen is a fintech startup helping banks, lenders, and fintechs to improve the speed and accuracy of their credit decisions to approve more creditworthy customers. The startup, which was established in 2016, currently has two offices (Riga and Madrid) and operates across dozens of countries worldwide.
Lokalise – Lokalize is a web-based translation and localization platform, which helps companies to translate changing content on their website, mobile apps and games. Founded in 2016, its goal is to eliminate the hassle of localisation by providing tools to automate, integrate, and better manage translations.
Twino – Twino is a one of the most successful marketplace lenders in Continental Europe and the first platform to introduce P2P lending to emerging markets such as Russia and Kazakhstan. Founded in 2009, the company now employees over 400 talented people across 6 locations.
Sonaworks – Sonaworks is a sound calibration software that provides accurate listening experience for music creators and listeners. The company started off in 2012 when two music lovers met a scientist. Its unique technology is used by more than 30 000 studios in over 170 countries, including 35 Grammy winners and world-class sound engineers.
If you'd like to learn more about the Baltic startup states, check out our article on the Lithuanian startup ecosystem, or dive into more Latvian startups with our 10 most promising Latvian startups article.
- Advertisement -