You can go traditional this Valentine's Day with flowers, chocolates, jewellery and a get-away. But you can also go techy! There are a lot of options – from electronics, gadgets, tech accessories and other unique startup products – that you can choose from for memorable gifts for your loved ones. 
Here's our compilation of 10 European startups that are offering innovative Valentine's Day gifts.
Lovebox – Lovebox is the modern take to sending and writing love notes and letters . The Lovebox is a small wooden box that can receive messages from an app (LoveApp) or an online platform. Once a message is sent, the heart emblem on the box spins. When the box is opened, the message is seen exactly as it was written on the mirrored screen inside the tiny box! Developed in 2015 in a FabLab in Grenoble, France, Lovebox was born when its founder Jean Gregoire left for MIT Boston to study, leaving his fiancée behind. Jean wanted to find a way to share his love while miles apart and invented the Lovebox. By 2016, Lovebox shipped over 30,000 Loveboxes and started crowdfunding in January 2018 that is still on-going, raising over €300K in a Kickstarter campaign.
Just Spices – To add spice to your Valentine's Day, we recommend checking out Just Spices. Just Spices, the German startup founded in 2014, is disrupting the spice market with innovative spice mixes  that are natural and free of chemical additives and conveniently available through its online store. Its vibrant, active digital community of home cooks has grown tremendously. Just Spices now generate more than 60 percent of sales online, making it one of the most followed spices brands in Europe on social media. Its own in-house studio allows it to deliver content, recipes, a mobile app and a podcast which have given it a unique and influential voice in the market. In January of this year, Just Spices announced a €13 million Series B round led by Five Seasons Ventures and Coefficient Capital, with participation also from Bitburger Ventures.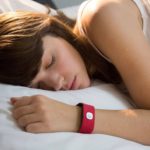 Little Riot's Pillow Talk – Being away from a loved-one occasionally due to travel or work is tough, and long-distance relationships are even tougher. Little Riot's Pillow Talk lets you hear the heartbeat of a loved-one in real time. How? Each person has a wristband they wear to bed and a small speaker that can be placed under the pillow. The wristband picks up the person's heartbeat in real time and sends it to the other person's pillow. This allows each person to hear the heartbeat of a loved one, wherever they are in the world. Pillow Talk is part of the product offering of a Little Riot,  a team of engineers and designers based in London. Released in December 2017, Pillow Talk was born out of a university project by one of Little Riot's founders Joanna Montgomery, that went viral. Pillow Talk has also started a trial in hospitals as a means of connecting children who are too sick to be taken out of bed, with their parents.
Click and Grow – For your loved-ones who have green thumbs, Click and Grow's beautiful, self-growing indoor gardens are the perfect Valentine's Day gifts. These indoor smart gardens are fully automated and allow even busy people to have that green touch inside, as well as provide a constant and sustainable supply of herbs, vegetables and flowers. The indoor gardens can be bought in various sizes, from starter to tower size, also serving as centre-pieces on tables. Also a great way to keep kids occupied, the gardens teach and encourage them to think about where their food comes from and take part in growing their own food. With an additional focus on sustainability, users know that the food they produce is fresh, GMO-free and pesticide-free. The Tallin-based team has shipped its products to over 450,000 customers all over the world, and raised over €16 million in funding since its founding.
Heist – Tights are a necessity during the cold weather, but they can refuse to stay up, be baggy and tear on first wear. Consider gifting yourself some of the most high-tech tights on the market, for comfort and freedom of movement. Heist has combined an impressive new take on tights, bringing together sports- and spacetech, as well as using sustainable fabrics and FSC certified paper packaging. Whats more, Heist is known for adding creative imagery to the tights industry, which its founder says is "stuck around the late Eighties", using artistic collaborations to create diverse visual concepts. This applies to its product, too, as it is continually refining its leg apertures to better accommodate different body shapes. What makes Heist's tights live up to the buzz is its yarn reaching 5,000 spirals an inch (a comparable measure to thread count in sheets) versus the standard 300 or 400. Based in London, Heist has also gained the attention of the press, garnering rave reviews at Vogue, The Guardian and the Financial Times. Since 2015, it has sold 350,000 pairs, and raised over €4 million in its second funding in 2018. 
Dreem – Paris-based Dreem's wearable headset is the perfect gift for your sleep-deprived loved ones. Founded in 2014, Dreem call themselves 'sleep pioneers'. For the first time outside a sleep centre, their wearable headset gathers data on how you sleep (brain waves, heart rate, respiratory rate etc.) and suggests how to sleep better. Every morning users can see a complete rundown of their night's sleep via the app, even including data like what position they slept in. Dreem has had support from investors, won awards and gained government grants to help the world's population in its quest to solve one of the biggest health and societal problems of our modern times. In July 2018, the team raised €35 million from Bpifrance, Maif Avenir, Investisseurs Prives, and Johnson & Johnson.
Noa – For your loved-ones who want to be kept updated with current events but are too busy to read the news, there's Noa (standing for News Over Audio). Noa is an audio journalism app that collects the best of the world's news and turns it into nuggets of audio, allowing them to catch up on while listening rather than having to read from a screen. Noa's narrated articles from top publishers are also crafted into topic-focused series for an easier way of consuming high-quality journalism, including opinion, analysis, and feature articles from The New York Times, Financial Times, Washington Post, The Telegraph, The Economist, Harvard Business Review, and many more. Founded in 2015, in Dublin, Ireland, the startup raised an undisclosed seed round in June 2018. 
Upcircle – For beautiful skin with products made from sustainable materials, look no further than Upcircle. Skincare products made from reused, repurposed and reloved leftover natural ingredients – this is what Upcircle is offering. Upcircle's ingredients include used coffee grounds and brewed chai tea spices in their line of cleansers, exfoliants and face serums. Founded in 2015 and based in London, Upcircle developed its coffee-based scrub (from cafetière coffee grounds that are discarded every morning) that same year and tested it during the London Coffee Festival in April 2016. The product became a hit and they went on to produce their other skin care lines. All their products are made from organic, cruelty-free, sustainable, repurposed, ocean-friendly, palm-free materials with packaging that is 100% recyclable.
Chronext – If luxury is what you have in mind as a gift for Valentine's Day, Chronext might interest you. This online platform lets you buy and sell fancy used or new watches for a fraction of the price. Chronext takes care of pre- and after-sales service, payment, authentication and logistics for its over 1,800 retailers, brands and consumers globally. Customers buy directly from Chronext and thus provide the guarantee and experience of buying from a dedicated retailer, while having access to a global supply network. Chronext carry luxury brands like Rolex, Cartier, Patek Philippe, Omega, Hublot and many others in diverse categories such as diver, aviator, vintage, etc. The Cologne-based team has raised over €56 million since its founding in 2013, and has built up a watch-loving community of 1,800 retailers, brands and consumers.    
Oura – What about the gift of wellness for V-day? Oura is a wellness ring that tracks sleep and other bodily functions. Worn on the finger, Oura is unobtrusive and doubles as an accessory. The ring measures body temperature as soon as the wearer sleeps through its NTC body sensors. It's infrared LED's  measures blood volume pulse directly from the palmar arteries of the finger while a 3D accelerometer and gyroscope detect amplitude and intensity of body movement; automatically recognizing when the wearer is active and tracks inactive time during the day. As a result, Oura tracks sleep quality, stage and trends as well as heart and respiratory rates. Wearers gain insights not only on sleep but also recovery and readiness to perform. Founded in Oulu, Finland, the team's last funding round in December 2018 raised over €18 million, bringing its total  funds raised to €35.3 million. 
By the way: If you're a corporate or investor looking for exciting startups in a specific market for a potential investment or acquisition, check out our Startup Sourcing Service!
- Advertisement -