A decade ago when Prezi became a success and the country's first unicorn, Hungary was hardly on the list of popular startup destinations. Nowadays, Hungary is on the rise and its capital, Budapest has become a vibrant startup hub with huge appeal for tech entrepreneurs. Here are 10 Hungarian startups to watch out for in 2020. 
Barion Payment – Barion Payment, based in Budapest, is an electronic payment service comprised of Barion Getaway and Wallet. The Getaway enables merchants to accept card payments online for 1% or less, while the Wallet enables users to pay in more than 6000 online shops and also use the app as a prepaid wallet for wire transfers. Established in 2015, the company has raised more than €6 million investment from HomeCredit and serves more than 5000 merchants and millions of users in 5 countries. 
Bookr KIDS – The Budapest-based edtech was founded by Dorka Horváth and Dani Karányi in 2015 with the aim to create intelligent, constructive digital content for children and make reading a natural part of children's lives. Four years later, Bookr is the leading digital publishing company of interactive books in Central Europe, and is known to provide over 250 classic and modern interactive books, tales and poems that are a special mix of digital books and skill-developing games.
Conversific – Conversific was founded in 2016 as a Business Intelligence platform aiming to capture and analyze the data from online stores, as a result of the rapidly changing retail landscape. Functioning as an analytics tool, Conversific helps brands and retailers help optimize traffic and conversion, gather better data and grow online sales. Financially backed by Hiventures Investment Fund in 2018 and 2019, the startup has been receiving the attention it deserves and in 2018, they reached more than 5000 e-commerce stores.
Family Finances – Family Finances is a fintech startup offering design-driven mobile banking solutions for financial institutions with a special focus on younger generations. Their product portfolio consists of 4 solutions: RocketMoney, an allowance manager that enables parents and children to send, save and spend money on a shared platform; Edutainment, elevating financial consciousness for teenagers in a gamified way; Drops,  a chat-based P2P money transfer solution ;and SpendInvest, a hassle-free investment experience for millennials. Intesa Sanpaolo is already enhancing their digital value offering for young customers with Family Finances. In February 2019, the startup closed a seed financing round.
HeatVentors – HeatVentors started out as a university research project, only to be launched in 2017 as a thermal energy storage tank based on phase change material technology called HeatTANK. The novel tank can save between 20 – 40%o f energy, store heat energy between 100 and 600 degrees Celsius, reduce greenhouse gas emissions by half, all that with an average ROI of 3-4 years. More importantly, compared to the water storage HeatTank is 90% smaller in size, making it perfect for both family and industrial use. The startup closed a seed round in 2018, and received H2020 funding in 2019, to boost its operations.
NOW Technologies – Medtech startup NOW Technologies develops and manufactures electric wheelchair control systems. Founded in 2014, the startup has so far introduced four products: Gyroset Vigo, a wireless headset that enables users to control their powered wheelchairs in an easy way; Gyroset Glory, a proportional headset to control a computer and drive wheelchairs with the same device; a headrest sensor; and actuator direct controller. With €2.4 million in funding so far, NOW Technologies are well set to help people with disabilities live an independent life.
Rollet – Rollet is simplifying parking payments by creating an automated payment method comprised of the registration number of the car and the credit/debit card data. The parking facilities with the Rollet payment method will automatically identify the vehicle by its registration number at entry/exit and the app will calculate the expenses as well as pay the bill with the click of a button. In 2019, Rollet raised €1 million in seed funding from Hiventures Investment Fund and Solus Capital to go global.
Seon – Seon is a mission to simplify fraud management for online businesses, by helping them to reduce the costs, time and challenges through their Sense Platform, a modular and AI-powered fraud detection software. In addition to this, Seon offers an intelligence tool, able to provide a complete user profile, flag fraudsters and remove suspicions, by simply entering an email address, IP, phone number or location in the browser extension. Established in 2015 by Bence Jendruszak and Tamas Kadar, Seon has raised €600K in investment so far.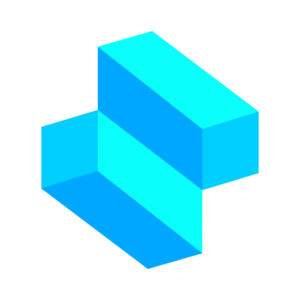 Shapr3D – Shapr3D is the creator of a 3D CAD tool designed specifically for iPad Pro. A tablet and an Apple pen are all you need to use the modeling app and its powerful tools for 3D modeling. Engineers, industrial designers, 3D hobbyists and architects can use the app to do rapid prototyping, part design, validate 3D design concept, or simply refine their idea in a matter of minutes. The company was founded in 2015 by Istvan Csanady and has so far raised €6.6 million to bring this revolutionary 3D modelling experience worldwide. 
Talentuno – Talentuno is developing a recruitment crowdsourcing platform based on personal networks. Founded in 2016, the startup's platform is a marketplace where freelance matchmakers can source candidates and refer them to vacant positions, in exchange for high commissions for successful recommendations. In 2019 the startup raised €4 million in Series A funding to accelerate geographic expansion. Already available in Hungary and Poland, next in line is the UK, scheduled for 2020.
By the way: If you're a corporate or investor looking for exciting startups in a specific market for a potential investment or acquisition, check out our Startup Sourcing Service!
- Advertisement -