Buzzing city, great nightlife, amazing culture… that's Lisbon in a nutshell! Add some sunshine and you've found the perfect location to combine building a startup with still having a good quality of life.
Either for a short stop, visiting Web Summit 2018 (which will probably move on in 2019), or to start/accelerate your project with some cool co-workers – there is a big selection of nice co-working spaces in Lisbon. Here are some of the best spots in town:
Second home offers several locations across Europe, but the Lisbon one is probably one of the best! It's located in the first floor of the Ribeira Market, a 19th century building that also hosts the Time Out market, a popular spot for food and drinks. The workspace is a stunning light-filled open space, decorated with flowers and plant that offers multiple break-out spaces for calls and quick meetings. Different memberships are available, and you can start with a Summer Workation, which also includes a wellness package with yoga and surf lessons!
Beta-i hub is one of the startup community hotspots. Besides the co-working space you can find startups and serial entrepreneurs as the hub/offices occupy a whole building close to the Saldanha square. The co-working venue of Beta-i is large and offers nice amenities, but most importantly you can access all the activities (parties are awesome, especially TGIF – Thank God it's Friday). Prices start at 10€/per day for a hot desk and can go up to 100€ for a large desk/per month.
Rocket Hub: If you're looking for a location close to the river in the most modern part of the city, Rocket Hub offers premium facilities and with meeting rooms, common work spaces, rooftop areas, lounge areas and private hubs that can host start-ups with larger staff.  Prices vary depending on the space required and the services, but you can start with daily prices starting a 20€ (Starter packs) or monthly packs from249€. Check them out and discover their physical and mental well-being philosophy.
Cowork Central offers two amazing two locations – in Cais do Sodré and Principe Real, on the Bairro Alto neighborhood. So you can't choose a better spot if you want to be close to center and night life. Both spaces offer a cozy working places and great perks. If you look for a truly diverse environment, pull a chair as prices start at 15€ a day, and you can find yourself working next to someone from Kazakhstan or Chile!
NOW_Beato: This coworking network also includes a space in Porto and Coworklisboa (still going in Lx Factory), and just opened a new location in the oriental part of the city in an old warehouse dated from 1904 in Beato, completely recovered. NOW_Beato is located in a building distributed over three floors: room of events on the ground floor; business room and startups in floor 1; and co-working space in floor 2, with cafeteria support. The proximity of Bliss's Creative Hub allows for interesting synergies between the two spaces. They offer fixed desks, hot-desking, nomad (without desk) and private studios for companies and teams. You'll find a self-organizing but mature ambient, where each of the residents is an active and relevant part of the project.
Oficinas is located in the heart of the Intendente neighborhood, in a rehabilitated building, equipped with contemporary furniture. It has four floors with reception, meeting rooms, bar and terrace, all with natural light and great ambiance. The Intendente is a unique area in Lisbon, where you can find cultural activities, commerce and restaurants in a real multicultural mix from the Americas, Africa and Asia. Prices for a daily use star at 15€ per day or 60€ per week, but a monthly spot starts t 120€.
Cowork Lisboa was the first coworking space of the city and is located in one of the trendiest and sought after areas of Lisbon: LX Factory. LXF is a large XIX centrury industrial complex with great diversity of artistic shops and unique restaurants. The space is frequented by designers, artists, programmers, marketeers…, which gives it an eclectic and dynamic environment. It's a great place for networking and perfect for boosting creativity and productivity. A daily pass will cost you 12€, a weekly pass 40€, or you can choose a monthly pass starting at 100€. Just next door at the Carris Museum, you'll find the Village Underground, a cultural community where you can work with artists and creatives. There 14 refurbished metal containers that you can share, or you can fulfill the dream of having a container just for you!
Canopy has co-working spaces on Boston, Beijing and Lisbon. You can find Canopy's Lisboan office right in the center next to Mercado da Ribeira. It's a large space with great light just by the river. Events are hosted regularly, specially the Founders Lunch hosted every Tuesday at 12:00. Canopy copy also offers another location in Sintra, with membership process starting at 100€/month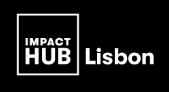 Impact Hub is much more than a co-working space. Located in Alcântara, it is part of a global network focused on creating positive impact in the world, present in more than 100 cities. In a single space it merges innovation and collaboration with the same purpose: to advance towards an inclusive and sustainable future for all. Co-creation is stimulated in order to contribute for a better world. They provide incubation, pre-acceleration and acceleration programs, and work together with larger companies in social and environmental initiatives. If you are working in the circular economy or in community-based project, this may be the place for you, with prices starting at 50€/month
The Surf Office is not traditional co-working space, but you can book the space for meetings, retreats, workshops, in shorter or longer stays. They offer two locations: one in the city center (with fully equipped rooms for meetings, training or workspace; the other by the beach in Ericeira! In Ericeira you can get a full experience with accommodation, workspace and expert support, and of course the best beaches for surfing. Prices depend on how many days is the space booked and how many people use it.
You can find many more options in Lisbon and nearby cities as Cascais or Setúbal. So pack your office, come to Portugal, and enjoy the sun and the city! Also, in order to stay up to date regarding startup hubs, co-working spaces and tech events, please make sure to also subscribe to our weekly newsletter.
- Advertisement -