Parenthood is an exciting phase of life, but can be also quite exhausting and frantic. Fortunately, the Uber-era parents have already incorporated technology so much into their lives that a couple of more apps will probably not cause damage. Here are 10 European startups which aim to simplify the lives of the new tech-savvy mums and dads.
Joy – Based in Annecy, France, and San Francisco, USA, Joy offers the first icon-based watch, Octopus, that empowers kids by teaching good habits and the concept of time. With Joy, parents can input their child's schedule or program visual reminders from their smartphone and they will pop up on the kid's watch. Its purpose is to help kids become independent and learn self-discipline while helping parents prioritize tasks, so they can focus on what really matters: quality family time. Joy was founded in 2016 and raised about $2.7 till date.
Mush – What started as a conversation in a London playground, became the new Tinder for mums. The Mush app enables mothers to find local friends with kids the same age, ask advice from local mums, look up kid-friendly places to go and read funny, reassuring articles. Launched in 2016, Mush is frequently named as one of the top apps for mums by Apple, Google and the national press. So far, Mush secured about €3.2 million in venture capital.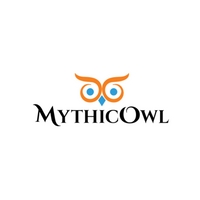 Parenting Hero is a role-playing app that lets parents practice and role-play their responses to common challenges when raising a child. Developed by Warsaw-based edtech startup Mythic Owl in 2015, in cooperation with the authors of "How to Talk So Little Kids Will Listen" Joanna Faber and Julie King, the app provides answers to common parenting dilemmas through practical skills, making relationships with children more satisfying and rewarding.
Qustodio – Founded in 2012 in sunny Barcelona, Qustodio's flagship product, Qustodio Parental Control, is a family safety software which monitors the child's online activities across multiple devices, while offering web filtering, app control, time scheduling, calls and SMS monitoring plus GPS location tracking. With over 1 million users, partnerships with Telefonica and SoftBank and growing expansion in US, Questodio is making internet safety simple for parents. Qustodio so far secured about $2.5 million in funding.
Hoop is a family app that helps parents discover and book activities for their kids, as it identifies those activities best suited for children based upon their age, location, and interests. Founded in 2014 in London and officially launched in 2016, Hoop is rapidly expanding across the country with over 750,000 users and 80,000 different activities. Currently available in the UK, with the latest funding round of £2.4 million (about £6.4 million in total) by BGF Ventures they are planning further expansion.
Baby Bundle is a mobile app, designed to help new parents through pregnancy and the early years of parenthood. The pregnancy and parenthood platform was founded in the UK in 2013 and today is ran in association with Mumsnet. Baby Bundle aims at helping parents track and record their child's development and growth, through monitoring tools, parenting guide, growth tracker, health references and many other features.
Bubble is an on-demand babysitting app, connecting parents with trusted babysitters already used by friends in their wide personal networks, previously vetted and security checked by the UK-based company. The platform is free, but parents are charged a £3.50 fee for every sitting session booked via the app. Launched by two dads in 2016, Bubble is about giving parents more freedom, more spontaneity and more trust. So far, the young company raised about $850K in funding.
Nurturey is a mobile application that works as a personal assistant for parents, to manage information, resources and activities of their children, depending on their age, gender, personality, and interests. This practical tool helps parents efficiently manage every aspect of life around kids. Developed by Tushar Srivastava in 2014, the UK-based company has raised about $1.2 million so far with the goal to make parenthood more stressful. 
Koru Kids was established to provide great childcare, as affordable and as convenient as possible through identifying the right after school or summer holidays nanny for a family, and taking care of the paperwork. Moreover, the young company works with university students with a passion for childcare, as well as providing a nanny community for sharing experiences. Launched in 2016, this London-based startups has so far raised £4 million.
Classlist is probably the UK's most popular app for school parent-to-parent communication. The app was launched in 2015 with the goal to create an inclusive school community where parents can communicate with each other; organise events; volunteer; fundraise and share information. It is now being used by more than 2000 schools and tens of thousands of parents nationwide. so far, the young company secured about €2.3 million in venture capital.
By the way: If you're a corporate or investor looking for exciting startups in a specific market for a potential investment or acquisition, check out our Startup Sourcing Service!