Sure, we'll have some exciting speakers and an electrifying pitch competition, but what makes a startup event exceptionally good, are the people you meet and connect with. At the EU-Startups Summit next week, we'll have about 700 of them. Below you'll find a short intro to 60 awesome people you're going to meet at this year's EU-Startups Summit on April 24 in Barcelona. The full attendee list, which is still building up, as well as tickets, can be found here.
VC's, Angel Investors, Accelerators
Cristobal Alonso: The CEO of Startup Wise Guys – a mentorship-driven accelerator program for early stage B2B startups, providing seed capital (€20K), office space and mentors.
Susanne Birgersdotter: Partner at Milky Way Cap, a Stockholm-based investment firm which invests mostly in Scandinavian startups that want Smart Money to revolutionize a global market.
Simone Biccari: An Investment & Strategy advisor who previously worked for the investment firm Investindustrial. Today Simone is the founder and CEO of AlphaReturns – a Blockchain based alternative investments platform.
Paul Dowling: The founder at Dreamstake Ventures – a London-based firm providing end-to-end support for tech entrepreneurs wishing to get a startup funded in the shortest possible time.
Sia Houchangnia: A Partner at Seedcamp, one of Europe's leading pan-European seed investors, where he sources and evaluates new deals and helps support a portfolio of 250+ internet companies.
Sean Jones: A fundraising expert, working for Zaz Ventures – a firm which provides innovation funding services (EC funding bid writing) across a variety of domains.
Katja Kühnel: A Senior Investment Manager at K-Invest, an early stage venture capital firm backed by one of Germany's biggest distance retailer – the KLiNGEL Group.
Chris Kobylecki: Deal Flow and Marketing Manager at Innovation Nest – the Cracow-based seed/VC fund supports high-tech companies to grow faster and scale their business globally.
Jacob Lovenskiold: Technology Investment Banking Analyst at GP Bullhound Madrid – a leading technology advisory and investment firm, providing transaction advice and capital to the best entrepreneurs and founders.
Mike Counihan: Partner at NewTech Capital, with a focus on helping startups to find acquirers, manage and complete the acquisition process, and raise money from international VCs.
Morten Lund: A Copenhagen-based serial entrepreneur, early investor in companies like Skype and Tradeshift, and one of Europe's most active business angels.
Tanja Kufner: Previously Managing Director of Startupbootcamp Berlin, Tanja today works for the MHP accelerator dynamics – a dedicated startup program and the home of collaborative innovation.
Christian Nagel: Managing Partner at Earlybird Venture Capital – a Berlin-based VC firm backing European companies that have a global profile, from a few hundred thousand up to $15 million.
Christophe Montague: Co-Founder of 5M Ventures, a VC of a special kind, backed by a community of 35 shareholders who which has invested in more than 200 startups in France and neighbouring countries.
Mateusz Mierzwinski: With his entrepreneurial and investment banking background, Mateusz dedicates part of his time to the MWM SA Startup Initiative focusing on financing brilliant inventions.
Guillem Sague: Investment Manager at Nauta Capital – a Venture Capital firm investing in the ICT space with strong emphasis on capital-efficient B2B software companies.
Sergey Safronov: Sergey is a Partner at Black River Ventures (BRV), a Europe and US focused VC/growth capital fund which supports passionate founders who build disruptive, world-changing companies.
Florian Reichert: Investment Manager at Picus Capital – a Munich and Berlin-based Venture Capital firm investing in early-stage technology companies with a long-term philosophy.
Ernest Sanchez: Managing Partner at Nekko Capital – a Fund made up of visionary entrepreneurs who believe in nurturing global thinking founders that challenge the innovation renaissance.
Michal Skrzynski: Partner at Market One Capital – an early stage Venture Capital fund focused on European markets. Market One Capital invest mainly in seed and series A rounds.
Damien Tanner: A full-time Venture Partner in Innovation Nest, backing early stage B2B tech companies across the UK & Europe. Innovation Nest supports high-tech companies to grow faster and scale their business globally.
Marcin Szelag: A Partner of the Poland-based VC Innovation Nest. The firm is focused on in investing in European early stage SaaS companies. Marcin mostly interested in martech and vertical SaaS.
Dominic Wilhelm: An Investment Manager at e.ventures – a global team with an investment focus on early-stage consumer Internet and mobile companies. With five dedicated funds, e.ventures is a venture capital firm with global scale.
Stefano Molino: Partner at Innogest – the largest Venture Capital firm in Italy focused on seed and early stage ventures, with more than €200 million of capital under management.
Thomas Meier: Investmentanalyst at Redalpine Venture Partners – a provider of venture capital to highly scalable European startups. Redalpine provides funding, experience, coaching and door opening.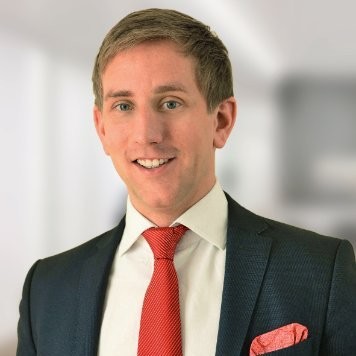 Sascha Horrig: Business Angel with lot of experience with Venture Capital, Private Equity and M&A. Sascha is also the founder of Equitypitcher – a platform which brings startup founders together with qualified investors.
Eamonn Carey: Managing Director at Techstars London – one of the world's leading startup accelerators. Eamonn is also an early stage investor, advisor and board member for companies across the US, Europe and Asia.
Andreas Würfel: Director Innovation Community at the renown METRO Accelerator – a highly selective mentorship program for technology startups across the entire value chain of hospitality and retail.
Lars Buch: The Managing Director of Startupbootcamps Digital Health program in Berlin. Startupbootcamp is of Europe's leading acceleration players with several different industry focused startup accelerator programs.
Izabela Zrazinska: Project Management Consultant at FundingBox – the first and largest global public funding platform for startups, accelerators and researchers now distributing €12 million non-refundable grants from the EU.
Tim Hammermann: Serial entrepreneur and founder of Digital1 – a Munich-based full-service agency which also provides funding and services to promising startups.
Gilles van der Meerschen: Investor at and founder of Spreads (formerly: MyMicroInvest) – which is a dynamic investment platform for investors and entrepreneurs, based on crowdfunding.
Tomas Pacinda: Principal at Enern – a multi-stage venture capital firm focused on building internet companies and backing entrepreneurial talent in CEE region, predominantly Berlin, Prague and Warsaw.
Antony Tikhonov: As Berlin-based Seedrs team member, Antony is helping startups raise financing in early and late stages. Seedrs is Europe's leading equity crowdfunding platform.

Elisabeth Martinez Guardiola: CEO at Conector – a Barcelona-based startup accelerator which helps 20 startups annually. Mostly in the areas of Internet, mobile and new technologies, all with a international vocation.
René de Jong: Associate Director at Equiteq, and active business angel. René is based in Madrid and has invested in companies like Justlanded, PopPlaces, Lingualia, and Sales layer.
Miguel García: Innovation Consultant at Zabala and Call Manager at the European Data Incubator – a €5 million fund supporting startups working with big data technologies.
Patrick Wirth: Investor & Innovation Manager at the Basel-based Baloise Group and a member of the 'Anthemis Baloise Strategic Ventures' Investment Committee.
Founders, Speakers & Leaders
Oscar Pierre: Founder and CEO of Glovo – a fast-growing Barcelona-based startup which is transforming the way consumers access local goods. Glovo already raised more than €37 million and is currently expanding internationally.
Ida Tin: Founder and CEO of the world's fastest growing female health app Clue! Based in Berlin and founded in 2013, Clue helps women understand their cycle so they can discover how to live a full and healthy life.
Riccardo Zacconi: Co-founder and CEO of King – The European gaming unicorn created blockbuster games like Candy Crush (and many more), and today is one of the world's leading games companies.
Valentin Stalf: Founder and CEO of N26. Founded in 2013, N26 is Europe's mobile banking pioneer. In total, N26 has raised more than $215 million with the goal of setting new standards in banking.
Paulina Sygulska Tenner: A serial entrepreneur, best known for founding GrantTree – a government funding consultancy specialised in R&D Tax Credits, Innovate UK Grants, EU H2020 Grants, innovation and R&D funding.
Mariano Kostelec: Co-founder of Uniplaces – the fastest-growing international website for booking student accommodation. Founded in 2011, Uniplaces raised about $29 million in venture capital and today employs over 180 people.
Sissel Hansen: Founder and CEO of Startup Guide – a publishing company that produces guidebooks and tools to help entrepreneurs navigate and connect with different startup scenes across the globe.
Federica Bordoni is a Marketing Executive at Aruba. Aruba Cloud offers startups great Cloud technology and a three-year program to support them as they develop their business.
Florian Kandler is a Vienna-based entrepreneur and the creator of the awesome Startup Milestones Podcast, where he interviews successful founders from all across Europe.
Thomas Ohr (yes, that's me) is the founder and editor of EU-Startups.com, one of the leading startup publications in Europe. He's also the organizer of the EU-Startups Summit and the CEO of Menlo Media.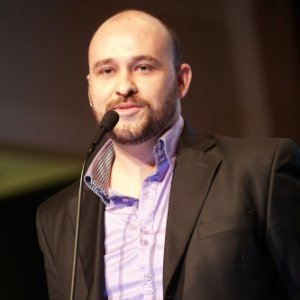 Peter Kovacs is the co-founder of the headhunting agency IseeQ, the Central European Startup Awards, and xLabs. Also, Peter is part of the editorial team of EU-Startups.com.
Dominik Krabbe: Accelerator Marketing & Challenge Lead at EIT Digital – a leading European open innovation organisation that partners with over 130 top European corporations, SMEs, startups, universities & research institutes.
Laura McLeod: Based, in Berlin, Laura is the European Marketing Manager at 99designs. She is an award-winning, innovative and commercially-driven digital communications strategist.
Pepe Borrell: The Managing Director of Crowdcube Spain. Crowdcube is a leading equity crowdfunding platform for entrepreneurs of startups and growing businesses to connect with potential investors.
Ana Marti Serichol: Community Manager at Spaces. Barcelona – Spaces. is a coworking space which offers an inspiring environment where ideas develop, businesses build and relationships evolve.
Mou Mukherjee: Based in Toronto, Mou is the Head of Registry Services for .CLOUD , a new generic Top-Level Domain managed by Italian hosting giant Aruba SpA.
Scott Mackin: Founder & CEO of Barcinno Media, the international resource for Barcelona tech news, startups and innovation. Scott also runs the data-driven content marketing agency Bourbon Creative.
Javier Megias is an entrepreneur and investor and currently the CEO of StartupXplore, a premium startup investment platform that enables you to co-invest with a group of top-level investors.
Jordi Aguasca: Manager of Startup Catalonia – an initiative of ACCIO which has a permanent programme of 7 business accelerators with a strong mentor network around Catalonia.
Maria Abad: Marketing Manager for Spain and Portugal for the fast-growing Teamleader CRM. Teamleader helps you and your team to work smarter, so your small business thrives.
Johnny Quach: Vice President of Product Management at Airhelp – is a tech company that provides legal services to airline passengers who have experienced a flight cancellation, delay or overbooking.
Tim Cakir: Head of Growth Marketing at restb.ai – a fast-growing machine learning computer vision company that specializes in visual recognition for Real Estate.
Of course there will be many more exciting people attending the event. We'll also have over 250 startup founders at the event. The 15 startups that will join the finals of our pitch competition can be found here.
If you haven't secured you ticket yet, act fast. We plan to close ticket sales on April 20. Tickets can be purchased here!
A big "Thank You" goes out to our Sponsors:
Catalonia Trade & Investment is the public agency that works to attract foreign investment to Catalonia, promoting the area as attractive, innovative and competitive business location. Check their offerings and the Catalonia Startup Directory.
dynamics – powered by MHP – is the home of collaborative innovation. Set to launch in 2018, dynamics will offer access to unparalleled industry expertise, funding, and mentorship through tailored programs created for stage-agnostic startups in the Future Mobility, AI, Predictive Analytics, Smart Cities, FinTech, Manufacturing, IoT and Robotics, and Cybersecurity spaces.
The .cloud Registry is the official provider of the .cloud domain extension, which has been adopted by small businesses, rising startups and established enterprises. With over 132,000 registrations in over 175 countries, .cloud is one of the top new TLDs. The extension is operated by a subsidiary of the Italian hosting giant Aruba.it.
Aruba Cloud, one of the cloud computing leaders in Europe, provides startups with the best cloud technology and a three-year program to support them in developing their business. By taking part in We START you UP, selected startups have up to €50,000 of free cloud credit, technical support, an European network of Data Center, and many more exclusive benefits to help them in the market.
EDI is a big data incubator which offers up to €100k equity free funding for EU based startups which sort out big data challenges for a myriad of organisations and sectors. EDI's 1st call will open during Spring 2018. The 45 selected startups will also have access to a free cloud environment, data from major providers, free tech & business support and access to a network of data specialists.
KIC Europe opens up the opportunities for Korean startups and SMEs to expand into the European markets by providing strategic support and networking. Also for European startups, KIC Europe provides the startup competition called "K-Startup Grand Challenge" to expand into the Korean market and the broader Asian market.
The METRO accelerator is a highly selective mentorship program for technology startups across the entire value chain of hospitality and retail. Out of 100s of applications they select 10 startups. So far, they already invested in 40 startups world-wide. Together with their partner Techstars, they are one of the best hospitality & retail tech accelerator programs in the world, and the only one in Europe. Discover more about the program on their website.
Teamleader helps you and your team work smarter so your small business prospers. Bringing CRM, project management and invoicing together with an intuitive software solution, Teamleader enables your team to collaborate, organize and build your business.
Spaces offers creative working environments with a unique entrepreneurial spirit and a great community. Add an international network of mobile workspaces and a full calendar of business events, speakers and networking lunches, and you'll see just how Spaces keeps you engaged and open to new possibilities. Originating in Amsterdam, Spaces wants to redefine the way work is done.
- Advertisement -