The Czech Republic is known for a solid infrastructure, a highly educated and skilled workforce, and relatively low wage costs. No wonder that many interesting companies were born here – AVG, Avast, Apiary to name just a few. This month we took a close look at the Czech startup scene and created a list of 10 promising startups to watch in 2018. All of the companies we're listing below were founded within the previous 2-3 years and all of them have a interesting as well as promising business model.
Decissio is an online service that leverages artificial intelligence to optimize and bring data power to your investment decision making processes. It helps you discover hidden insights on a global pool of data and enables you to manage your entire decision-making process within one tool. The Prague-based startup was founded in 2016 with the goal to enhance your investor gut feeling with data.
Statusdroid operates a worldwide network of servers which checks your website every 30 seconds from over 15 worldwide locations. If the website goes down, Statusdroid disables your PPC ads to prevent you from spending money on advertising that would take your customers to a dead end. It monitors not only availability of a website, but its security and response time as well. Statusdroid was founded in 2016 and is based in Prague.
Klarity is a cloud-based app powered by artificial intelligence that reviews contracts with over 97% accuracy. The app gives you an instant risk profile of the contract you are about to sign, an automatically generated summary and the original contract with highlights and actionable insights. Klarity was founded in 2017 by a Czech/American team whith a Harvard and MIT background and the with vision of automating contractual work with artificial intelligence. Klarity's first product automates the review of omnipresent NDAs.
Pocket Virtuality is a Czech startup focused on the development of sophisticated systems for VR/AR, primarily focusing on client – server apps in engineering and medicine. The Co-founders of the Prague-based company are veterans of the gaming industry with 15 years of experience in the field of simulation, computer graphics and mobile marketing. Pocket Vurtuality was founded in 2016.
Supernova is an innovative tool for app developers. When it comes to building a mobile application, it is still a painfully slow and cumbersome process. Why create the design and then code it again by hand, when someone worked so hard to make sure all pixels are just right? Prague-based Supernowa aims to seamlessly bridge the gap between developers and designers, allowing designers to create functioning native apps for the first time (not prototypes), or helping developers cut down the development time by removing the UI work altogether.
DAVINCI travel system is a rapidly growing B2B online platform for booking and management of group reservations at hotels. DAVINCI provides high quality group booking services to clients. Through the automation of online group booking, it is able to provide clients with wholesale rates as well as cater to individual client needs. The Prague-based company was founded in 2016.
NaviRider is a mobile navigation app tailored specifically to motorcycle riders. The fastest route isn't always what bikers need. Criteria like curviness, road quality, scenery, and elevation gain, can be more important than time and distance. The startup was founded in 2016 and is based in Prague. With NaviRider everything is combined in one app — route search, POI search, social interactions, and turn-by-turn directions.
Daytrip, the winner of Czech Women Startup Competition, connects travelers with local drivers who will take them from one city to the next. Travelers can enjoy a private transfer with native local drivers while exploring "hidden" stops and attractions along the way (otherwise unreachable by public transport). On top of that, travelers are also provided with the opportunity to learn firsthand about local culture and history. Founded in the summer of 2015, Daytrip offers an entirely new approach to travel by utilizing the comforts of a package holiday, the flexibility of independent planning, and the authenticity of backpacking.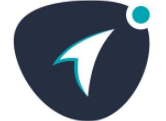 Spaceti is one of the first firms to offer an all-in-one indoor location-based building digitisation solution combining a mobile app, sensory devices, and a web-based dashboard. Founded in 2016, Spaceti's mission is to redefine how people digitally interact with buildings, increase their well-being, and boost collaboration among occupants while simultaneously providing an effective building management tool.
Actijoy is a Czech startup that created a digital personal trainer and diet coach for dogs. Their pioneering solution involves an IoT device, which is a health and activity tracker, a WiFi bowl which tracks the food and water consumption, and a mobile app which evaluates all the collected information and provides you with advice. At the 2017 edition of the annual EU-Startups event, actijoy was selected to pitch on stage.
By the way: If you're a corporate or investor looking for exciting startups in a specific market for a potential investment or acquisition, check out our Startup Sourcing Service!
- Advertisement -